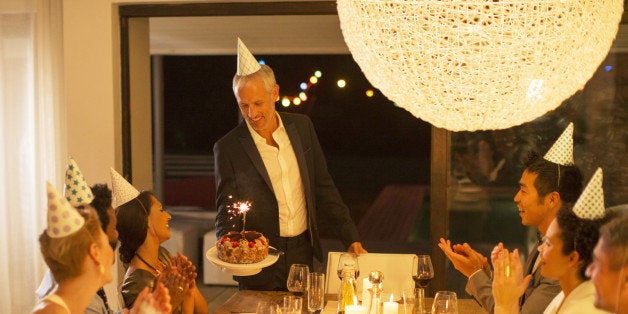 So your friend or family member is turning the big 5-0 -- or some other significant birthday that ends in "0" or "5." How will you help them celebrate? Do you fill a table with 50 framed photos of moments in the life of the birthday boy or girl? Or do you hire a cover band to play songs from their favorite era? Whatever you do, the most important thing is to orchestrate a memory-creating event.
Professional party planner Carla McDonald, founder and editorial director of The Salonniere, told The Huffington Post that a milestone birthday is the perfect time to celebrate all the periods in an honoree's life.
"Be sure to invite at least a few special people from each stage of his or her life. Don't leave the toast-making to chance or it will be dominated by those currently in the honoree's life," she said. "Several weeks before the party, identify one or two guests from each stage and ask them if they'd consider saying a few words at the party. The honoree will love the chance to walk down memory lane, and the guests will enjoy the chance to learn about other aspects of the honoree's life."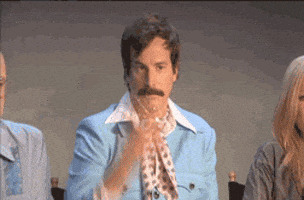 Another party planner, Ricky Eisen, founder and president of Between the Bread, said to consider the important elements first -- food, venue, cocktails, decorations, types of music and how much dancing will be involved.
"For my client who is planning her party, she loves playing music. I found a cool guitar store and rented several guitars for the guests to play. There will be a fully rigged stage with a sound system," she said. " We will create a dancing area in front surrounded by café tables and chairs with small fringed lanterns to give the impression of a cabaret.
"She arranged for some friends to play and also had all of her favorite dance music on an iPad," she added. "Your guests will appreciate being involved and incorporated into the big event."
Party planners also suggest having a pound of ice per person on hand before the party starts -- yes, really -- and to assume two drinks the first hour and one drink every additional hour. Walk through the party venue as if you're a guest, to check out the flow. And, most importantly, never skimp on photography.
"Also, a milestone birthday is not the time for a surprise party, unless you're absolutely certain the honoree would enjoy one. Our research shows that only 50 percent of people would like to be the subject of a surprise party," McDonald said. "Instead, let the honoree enjoy the process, revel in the anticipation and take all the time they need to look and feel their party best."
1. "I made a sponge cake (out of a sponge). Fill 13x9 cake pan with a yellow sponge.....frost and decorate. When the birthday boy goes to cut the cake, they will try to be very polite about it, but it's impossible to cut!!!!" said Melinda Greer Green.
2. "My own 50th birthday had a 1980's theme. Posters, music, candies, fluorescent clothing. Fantastic!" said Kathi Albanese.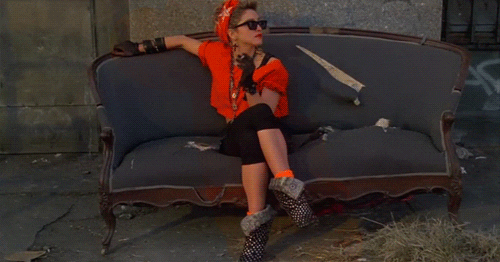 3. "How about the family puts together 50 great memories -- pictures and written stories -- for the birthday boy or girl?" said Shannon Harton.
4. "We made CDs for everyone to take home that included the 'American Top 40' #1 song for each year, as well as a few faves thrown in," said Laureen Lund.
5. "Potluck where all the food says 50 on top or as the form; pizza, open-face sandwich, salad, crudites, meatloaf, cake or cupcakes. A take-home photo of all the guests in a 50; conga line, floating in pool, or laying on the lawn or in a sand frame at the beach. Prize to the player who has the most 5 and 0 digits on them; in their pockets/purses, watch face, clothing tags. Phone and notebook digits do not count. Play a favorite game and try to get exactly 50 points instead of high or low wins," said Jayne Heetderks.
6. "I did a surprise 50th party for my husband. It had a 1950's theme, with a hula hoop contest, juke box, oldies music. Everyone dressed in outfits from the 1950s. We all had a blast," said June Brewer.
7. "I had everyone bring a funny t-shirt in his size and he loved it," said Sandy Martin Hinesly.
8. "I gave my hubby a walking stick with a rear-view mirror, horn and rabbit's foot," said Margaret McCormick.
9. "We played a montage of photos from the person's life all night on a huge video screen...and they loved it," said Sean McDermott.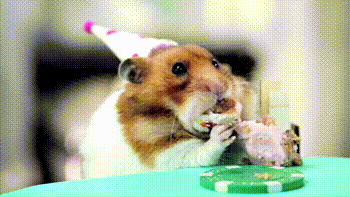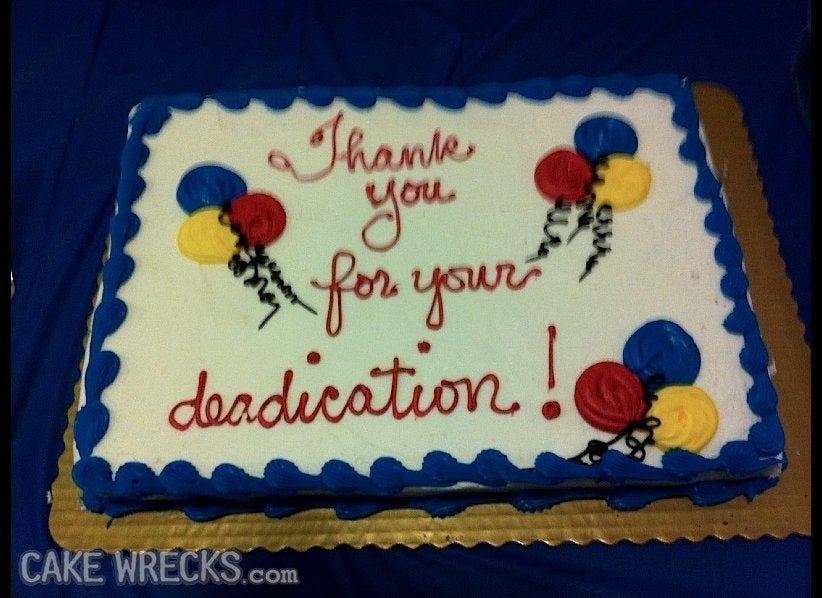 The Worst Retirement And 50th Birthday Cakes