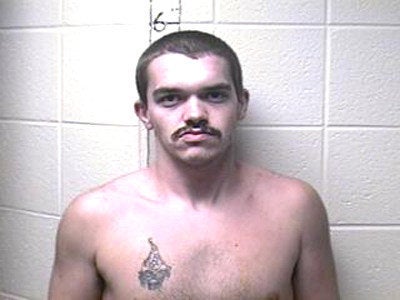 Police in Kentucky arrested a man last Thursday after they found him completely covered in chocolate and peanut butter lying down on a supermarket floor, The Smoking Gun reported.
According to a police report, 22-year-old Andrew Toothman smashed through the Food World IGA's glass front door wearing only boots. He then emptied all of the market's fire extinguishers and spelled out "Sorry" on the floor using NyQuil before heading to the confections.
"The subject had peanut butter and chocolate smeared all over his person," the officer wrote. "[He] admitted to breaking into Food World IGA."
Toothman was booked into the Letcher County Jail on charges of indecent exposure, burglary, and criminal mischief. He was held on $25,000, though he is now released.