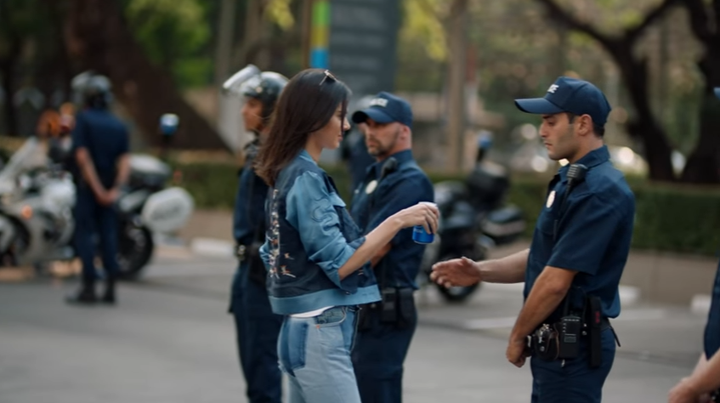 PepsiCo's CEO has finally commented on that famously controversial Kendall Jenner ad ― and she agrees those involved dropped the ball.
"If only Daddy would have known about the power of #Pepsi."
Indra Nooyi, an Indian-born executive who has been with Pepsi since 2006, commented in an interview with Fortune posted Thursday. The reason the ad faced backlash, she said, was because it referenced the Black Lives Matter movement in its final scene with the officer, when it should have just been about peace.
"This has pained me a lot because this company is known for diversity, and the fact that everybody who produced the commercial and approved the commercial did not link it to Black Lives Matter made me scratch my head," Nooyi said.
"I had not seen that scene. And I take everything personally... The minute I saw people upset, I pulled it," she added. "And you know what, it's not worth it. There were people on both sides, but at the end of the day, our goal is not to offend anybody."
Kendall Jenner will reportedly break her silence on the ad on the upcoming season of "Keeping up with the Kardashians." A trailer released for the show earlier this month shows Jenner declaring "It feels like my life is over," because of the controversy.