The US president's re-election campaign was expecting to sell out the 19,000-capacity BOK Center in Tulsa, Oklahoma, but there were plenty of empty seats - and that didn't go unnoticed by the singer who has played the same venue in the past.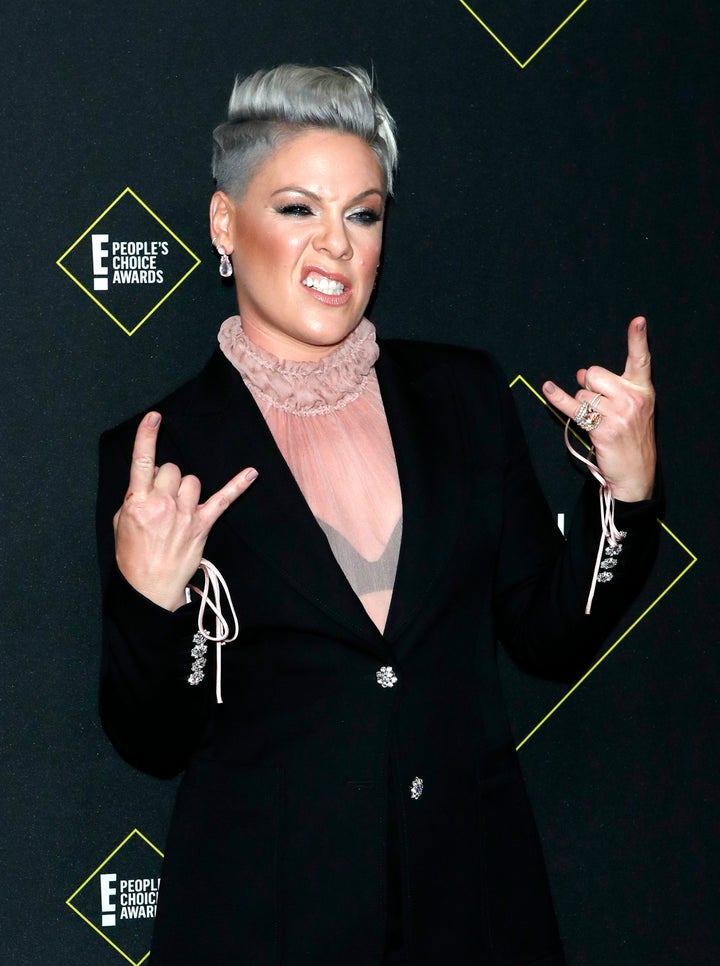 "I think In sold that same place out in five minutes," Pink tweeted, adding the hashtag #donkeyshow.
In fact, the crowd was so unexpectedly small that Trump's campaign cancelled a speech to the "overflow" crowd outside the centre because there wasn't enough attendees.
Trump's campaign blamed the decision to cancel the "overflow" event on protesters.
The Tulsa event, the first Trump rally to take place in months, was held against the advice of Trump's own coronavirus task force, which had urged White House officials to cancel the event amid fears it might spread coronavirus.
The president's aides previously claimed that more than 1 million people wanted tickets to the main rally inside the BOK Center.
Some anti-Trump supporters registered for tickets to deliberately inflate demand...
Pink has made it clear over the years she is not a fan of Trump.
In a series of tweets posted earlier this month, the singer mocked the president's response to the protests of police brutality and systemic racism, calling him a "coward and a racist and just like everything else you've attempted in your life, A COMPLETE AND UTTER FAILURE." She added said she could not wait to "vote you out in November."