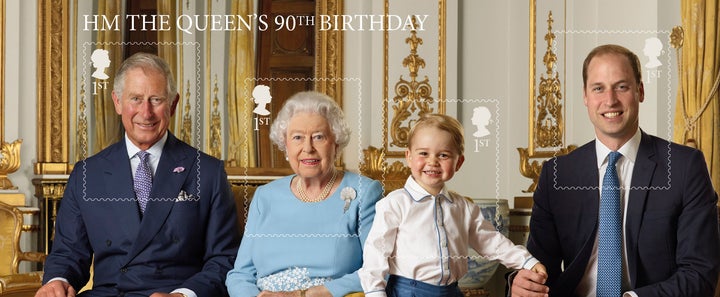 Lucky Brits will soon receive their mail with a side of "OMG, so cute."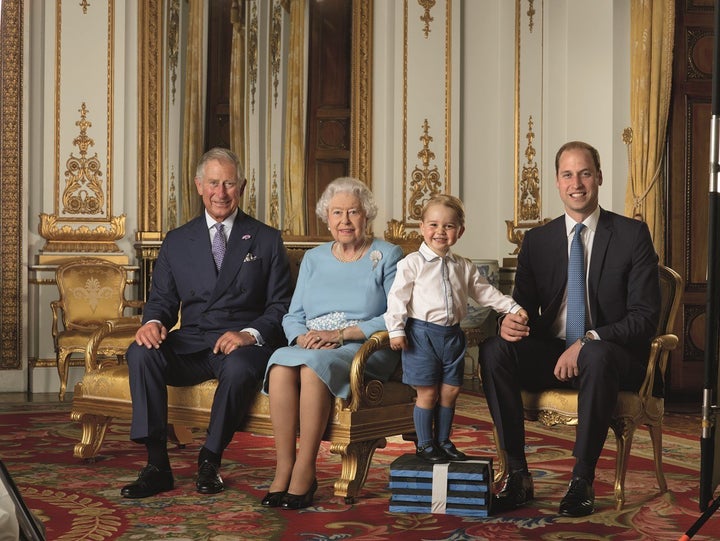 To mark the milestone, the queen and three generations of her firstborn heirs posed for a portrait to be made into stamps. The group includes the queen, Prince Charles, Prince William, and Prince George, standing on a pile of blocks, holding his dad's hand and cheesing. Hard.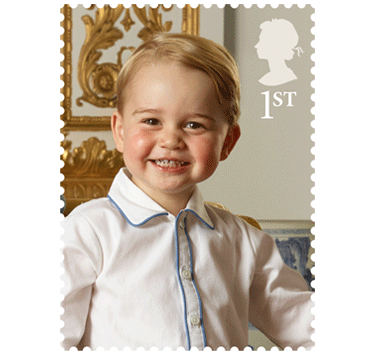 Each member of the family will have their own stamp, marking George's first at just two years old.
In addition, the Royal Mail also released six stamps of just the queen, highlighting what a press release called "significant achievements of HM The Queen over the years."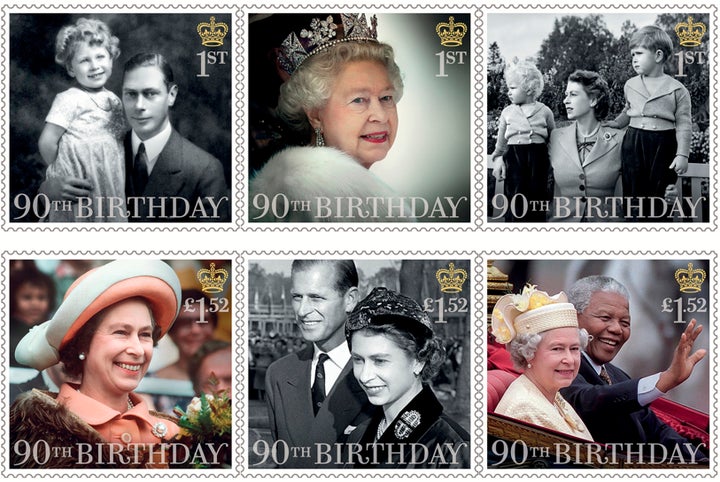 The queen visited the Royal Mail delivery office in Windsor Wednesday, where she was presented with a limited edition framed set of the stamps and looked ravishing in a hot pink ensemble.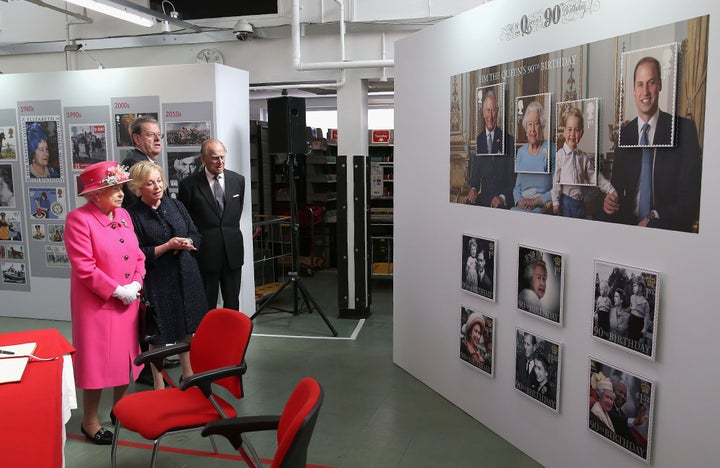 Sigh. We have a feeling getting bills in the mail would be a bit easier if they included a photo of Prince George on the front.