Talk about an inspiring duo.
In an interview for "Good Morning America," Prince Harry and First Lady Michelle Obama stressed the importance of seeking treatment for mental health conditions. They also slammed the negative stereotypes attached to mental illness, especially when it comes to members of the military.
"[Mental illness] is not a life sentence," Harry told anchor Robin Roberts. "If you open up and speak about it and get the right help as soon as possible, then you can find coping mechanisms and you can get your life back on track."
It's estimated that 20 percent of Iraqi war veterans experience post-traumatic stress disorder. The issue of veteran wellbeing is an incredibly personal for Prince Harry, who served in the British Armed Forces. Back in March, he stressed the importance of mental health services for military members in another sit-down interview with "Good Morning America."
The First Lady has also been an advocate for veterans with mental illness in the past. In a 2015 interview with Glamour magazine, she candidly discussed the need for more compassion when it comes military men and women and the mental health issues they face after their service.
"[W]hen we do come across someone who is struggling ... we have to develop a culture of open arms and acceptance so that they feel comfortable saying, 'I'm a veteran. And by the way, I need little help,'" she said. "This is something we need to do in this country around mental health as a whole -- de-stigmatizing mental health."
This time, the pair appeared on the morning show to promote the Invictus Games, a sporting event for wounded veterans, which is currently taking place in Orlando, Florida. The royal created the five-day event in 2014 as a way to inspire awareness and inclusion for people in the military and their families.
It's refreshing to hear these strong world leaders shut down mental health stigma. Keep it up, you two!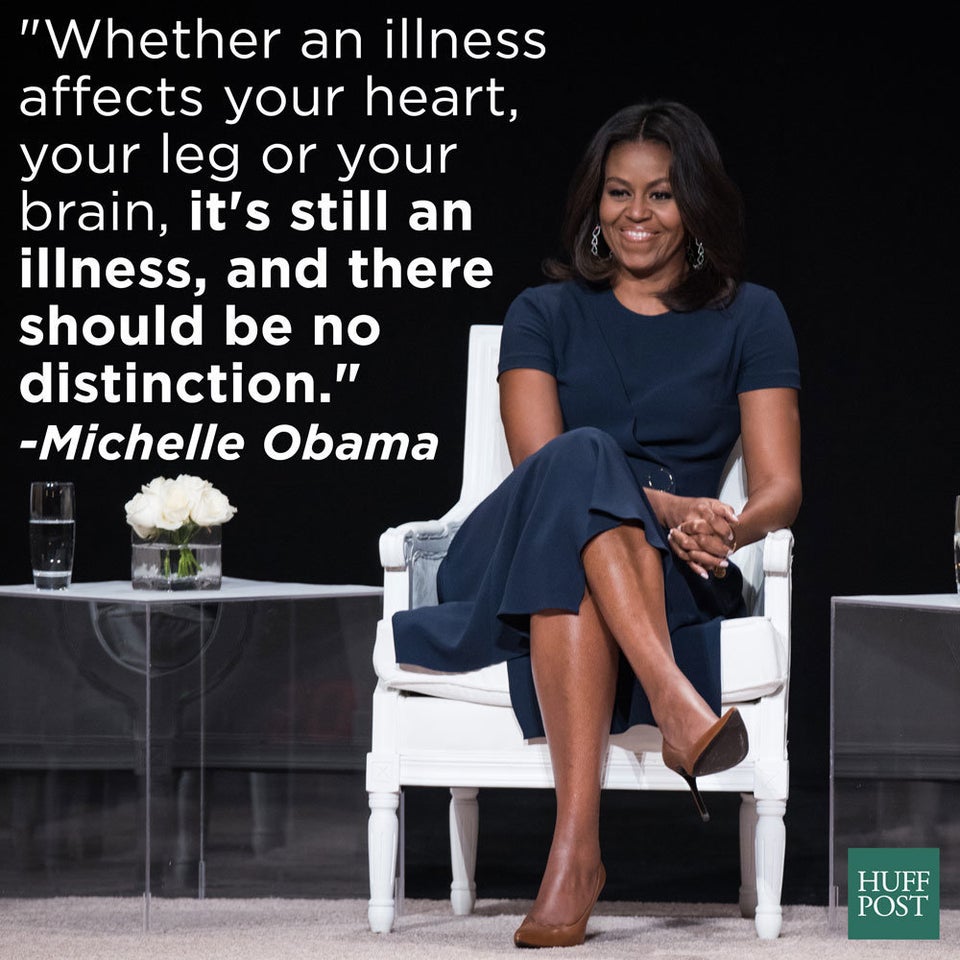 Celebrities On The Importance Of Mental Health