Prince William gets candid about becoming a father in a clip from his forthcoming BBC One documentary, "Football, Prince William and Our Mental Health."
The Duke of Cambridge spoke about what it's like to have children when you've lost a parent in a poignant conversation with former professional soccer player Marvin Sordell, who grew up with an absent father.
"Having children is the biggest life-changing moment, it really is," William said in the clip.
"And I agree with you. I think when you've been through something traumatic in life, and that is ― like you say ― your dad not being around, my mother dying when I was younger, the emotions come back, in leaps and bounds. It's a very different phase of life, and there's no one there to kind of help you."
William lost his mother, the late Princess Diana, in a tragic car crash in August 1997. He was only 15 at the time, while his brother, Prince Harry, was 12.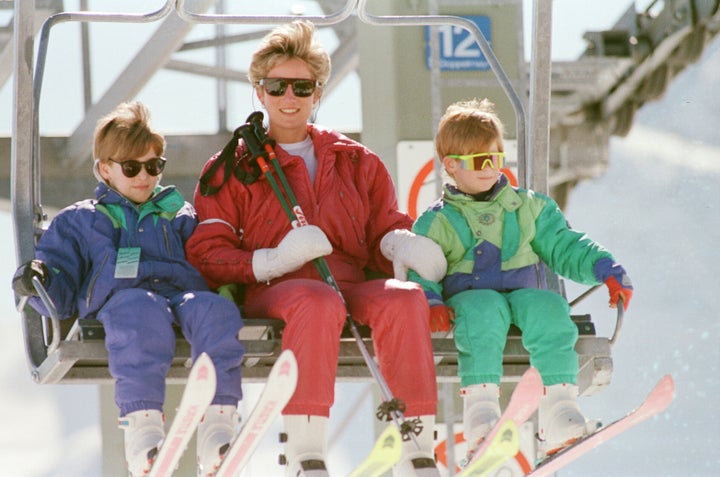 The royal said he has found parenthood "overwhelming" at times. But when he's struggling with the pressures of being a dad, he goes to his wife, the Duchess of Cambridge, for support.
"Me and Catherine, particularly, we support each other and we go through those moments together and we kind of evolve and learn together," William said. "But I do agree with you. I think, emotionally, things come out of the blue that you don't ever expect."
He continued, "I can completely relate to what you're saying about children coming along. It's one of the most amazing moments of life but it's also one of the scariest."
Both William and Harry have spoken publicly about how their mother's death has affected their lives. The Duke of Cambridge once said that "shock is the biggest thing" that still affects him.
"I still feel 20 years later about my mother, I still have shock within me 20 years later," William said in the BBC documentary "Mind Over Marathon," which aired in 2017 and also featured Harry and Kate.
"People go, 'Shock can't last that long,' but it does," he added. "You never get over it ― it's such an unbelievably big moment in your life that it never leaves you. You just learn to deal with it."
"Football, Prince William and Our Mental Health" airs Thursday in the U.K. on BBC One.