A shooting at a church outside Fort Worth, Texas, has left two people dead and one person critically injured, according to reports.
One person died at the West Freeway Church of Christ in White Settlement, a city of about 16,000, and the other died en route to a hospital, Macara Trusty, a spokesperson with the Fort Worth ambulance service MedStar told The Associated Press. The third person was being treated at a hospital, she said.
All three of the victims were initially described as being in critical condition after shots rang out inside the church just before 10 a.m. One of the victims is believed to be the shooter, said Mike Drivdahl, a public information officer with the Fort Worth Fire Department.
Drivdahl said he was unable to confirm reports that two of the three shooting victims had died.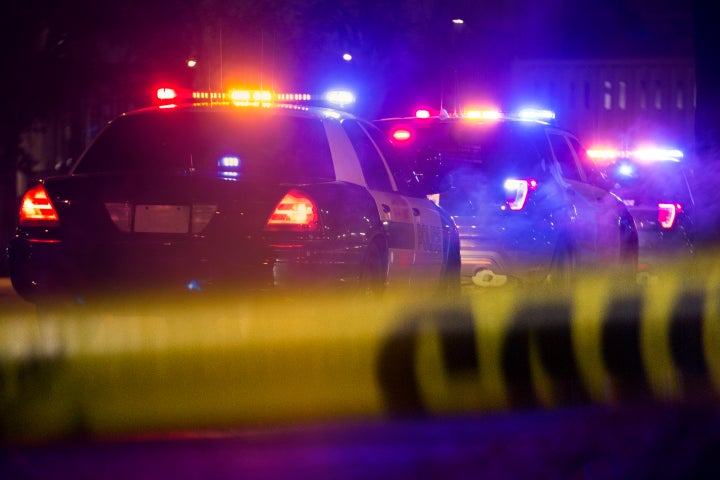 In a statement posted to Twitter, Texas Gov. Greg Abbott confirmed fatalities in the attack, which he described as an "evil act of violence."
"Places of worship are meant to be sacred, and I am grateful for the church members who acted quickly to take down the shooter and help prevent further loss of life," he said.
A witness, speaking to CBS 11 News, said the gunman walked up to a server during communion and opened fire with a shotgun. The gunman was then reportedly shot by another church member.
A since-removed livestream of the morning church service reportedly captured the deadly attack, according to local station WFAA.
The gunman, who was described as wearing a large coat, reportedly stood up during the service and then pulled out what appeared to be a rifle or a shotgun. The shooter appeared to fire twice before someone shot back at them.
A spokesperson for the White Settlement Police Department, which the Fort Worth Police Department said is primarily handling the case, did not immediately respond to a request for comment.
This is a developing story. Check back for updates.