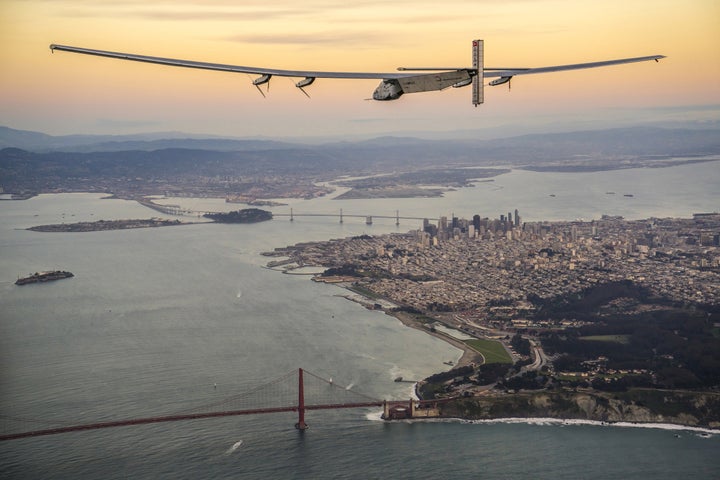 A solar-powered plane has completed a three-day nonstop flight across the Pacific Ocean without a single drop of fuel, marking a major milestone for innovations in renewable energy.
Bertrand Piccard landed the single-pilot plane, Solar Impulse 2, in Mountain View, California, on Saturday night after taking off from Hawaii 62 hours prior. Since setting off from Abu Dhabi in March 2015, Piccard and fellow pilot Andre Borschberg have taken turns flying the plane as part of their mission to fly it around the world.
"It's a new era. It's not science fiction. It's today," Piccard said on CNN after landing. "It exists and clean technologies can do the impossible."
"This flight was a huge step in the adventure and Bertrand Piccard accomplished it like a professional pilot," Borschberg, who led the construction of the plane, said in a statement.
The experimental aircraft is built mainly of carbon fiber and is entirely powered by 17,248 solar cells on its wings that recharge four lithium polymer batteries. It weighs just over 5,070 pounds -- making it nearly 200 times lighter than a Boeing 747 -- and has a maximum speed of 90 miles per hour, about one-seventh of the Boeing's.
California marks the ninth stop for the plane, which has also stopped in Oman, Myanmar, China and Japan. The leg of its journey from Japan to Hawaii was its longest and broke a number of records, including longest distance for a solar-powered flight, longest duration of a solar-powered flight and longest nonstop solo pilot flight of any kind.
Solar Impulse 2's Bay Area landing came with stunning shots of the plane soaring over the Golden Gate Bridge, about 40 miles north of its final destination in Silicon Valley.
On Friday -- Earth Day -- Piccard video-called into the United Nations from the flight as countries signed the Paris climate agreement.
"While you are making history, we have also made history today," U.N. Secretary General Ban Ki-moon said. "More than 175 countries signed the climate change agreement."
"Thank you for your leadership and inspiration," he added later. "I wish you a smooth flight. You are leading us all into an exciting new era."
The plane is now more than halfway to completing its trip around the world and has stops planned in the midwest, New York and southern Europe or northern Africa.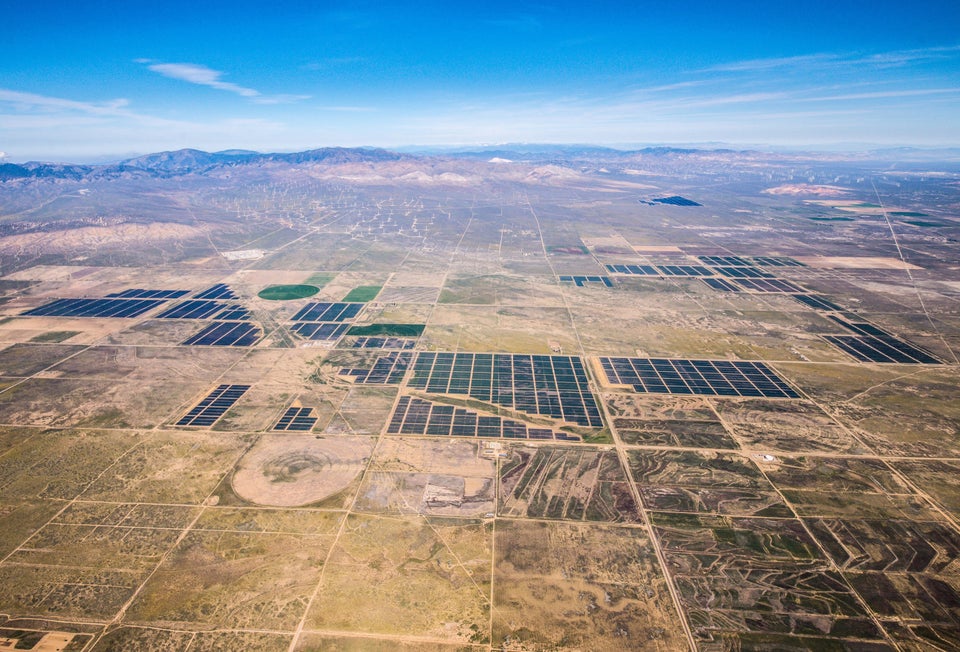 The Five Largest Solar Power Plants In The U.S.