A simple visit to the supermarket this week proved eye-opening for Syrian refugees living at King Abdullah Park refugee camp in northern Jordan.
Instead of using their usual prepaid electronic cards to redeem monthly food assistance, all the refugees had to do was gaze into a camera.
Mageed Yahia, WFP's country director in Jordan, called it a "milestone" in the evolution of the agency's food assistance program.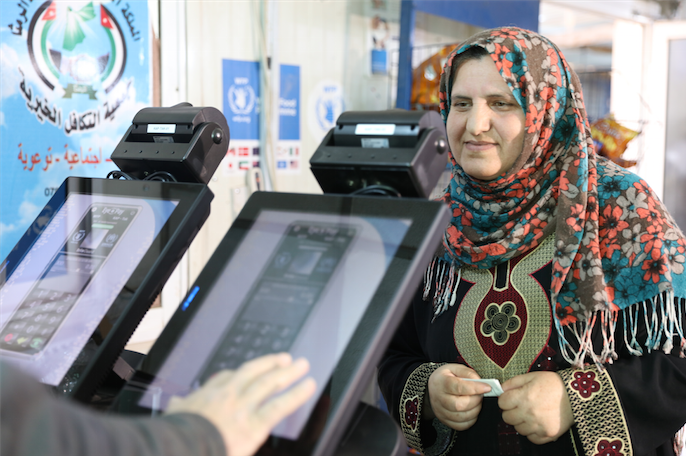 Last year, Jordan became the first country in the world to use an iris scan to enable refugees to access assistance funding. It's a technology U.N. Refugee Agency representative Andrew Harper said brings several advantages.
"Refugees use their irises as a form of identification, so this makes it fraud proof," Harper said in a statement.
Tuesday's launch simply expands the existing technology to include the World Food Program. Once the shopper has their iris scanned, the system automatically communicates with UNHCR's registration database to confirm their identity, before determining the person's remaining balance, WFP said in a release.
"Sometimes, just like anyone, refugees would forget their PIN numbers or misplace their cards," Dina El-Kassaby, regional communications officer for WFP, told Mashable. "Or they would leave the country and leave the card behind. In some cases, cards would be stolen or misused. This iris scan technology just cuts all that out."
WFP says that in the coming months it is looking to expand the use of the technology to all Syrian refugee camps in Jordan.
"My main concerns ... is that the technology is merely a backdoor for attempting to monitor and control majority Muslim populations and tracking them in Europe," Shannon told CNBC.
Refugees Arrive on The Shores Of Lesbos, Greece