You know how they say if you have too much of something, you'll start to turn into that thing? That sentiment appears to be true of Taylor Swift and her slew of Grammy wins.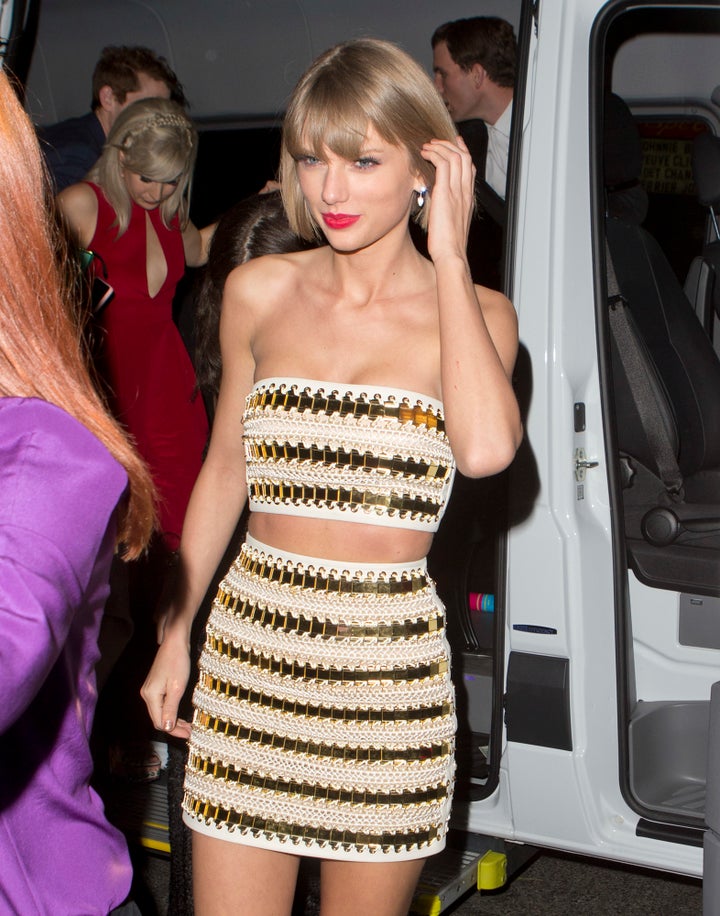 Swift, who took home the biggest honor of the night at Monday's awards, totally emulated one of her many sparkly gold trophies when she swapped one crop top for another to attend an after party. Clad in all gold everything -- including her shoes -- the "Bad Blood" singer was ever the tall drink of glimmering goddess water.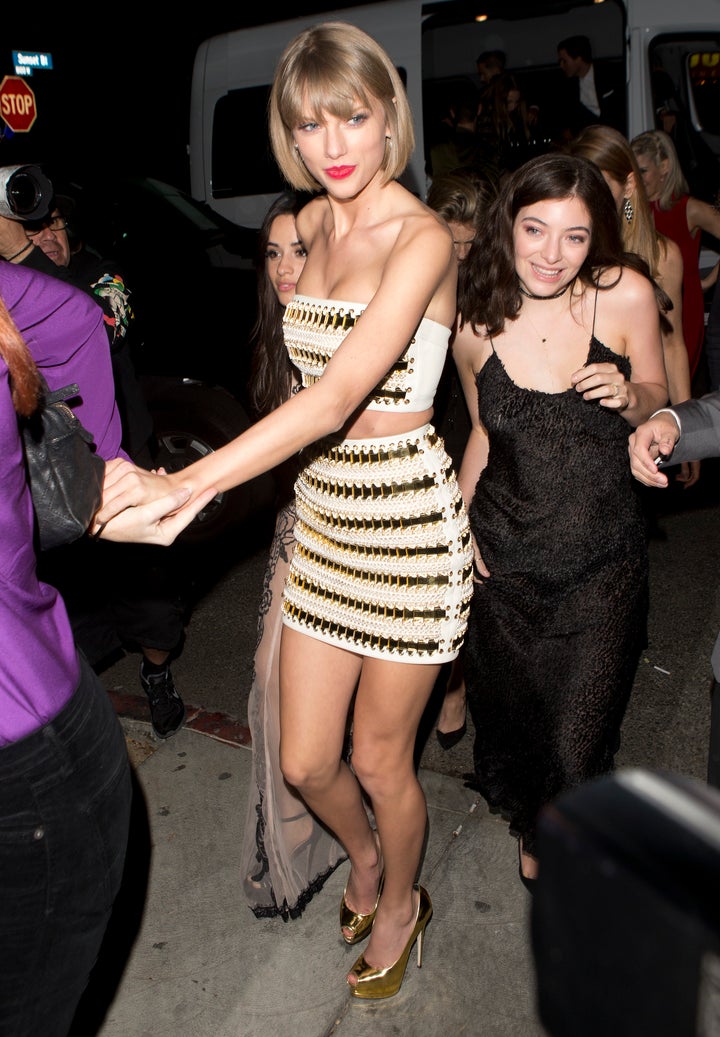 The coordinating crop top and high-waisted bottom -- a pairing that's clearly become Swift's signature look over the years -- was essentially a dressed-down version of the Atelier Versace number she wore to the actual show.
That look was met with some mixed reactions on social media, but there's no denying that Swift, complete with her new Anna Wintour-esque bob, is perfectly herself in this second outfit.