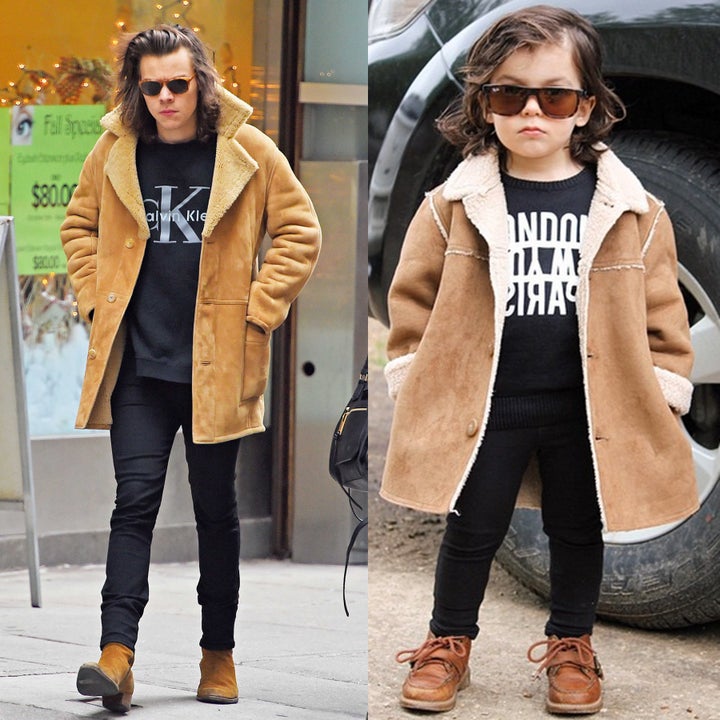 It's not every day that we meet a 3-year-old who is a dead wringer for Harry Styles. So when we do, we feel the need to tell the world.
So meet Michael, a Russia-based toddler who has an Instagram account that shows off his incredible style and his uncanny resemblance to a certain British pop star. The feed, run by his mother, features the tot in skinny jeans, wide-brimmed hats and even man buns. Man buns!!!
We have a feeling that in a few years, this kid is going to be a serious heartbreaker. But until then, enjoy a few of our favorite snaps of the tyke below.
Do you have a stylish kid with an Instagram account? Tell us about him/her at style@huffingtonpost.com for a chance to be featured.