A high school in California has decided to use its homecoming festivities to celebrate the work of Tom Hanks. And now, thanks to a successful social media campaign, the actor has something in store for the school.
Kerman High School launched a campaign on Aug. 21 to get Hanks' attention after it chose the actor's films as its homecoming theme. Using the hashtag #TomHanks2KermanHC, the school and the community of Kerman, Calif. spread the word on social media in hopes of getting the 59-year-old Academy Award winner to marshal the homecoming activities on Oct. 9.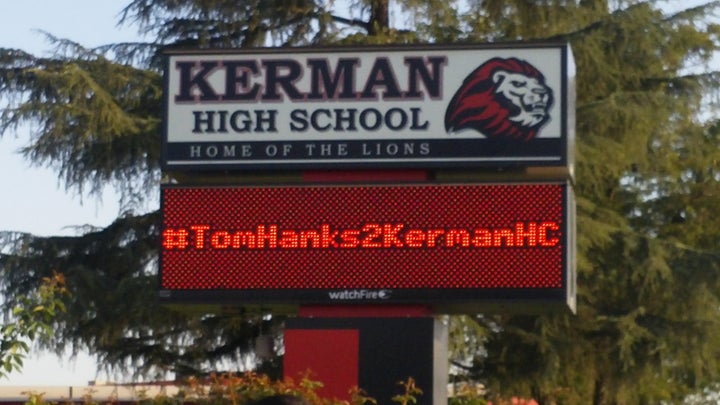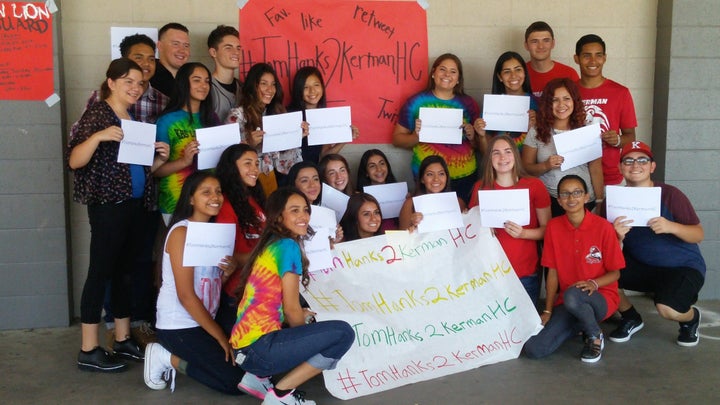 Less than two weeks later, the actor responded to the campaign with a tweet. Making sure not to give away too much information, Hanks simply said he was "working on something" for Kerman High School.
Margaret Nichols, Kerman High School's assistant principal, told The Huffington Post in a phone interview that the school is not aware of Hanks' exact plans for the school. Though Nichols said a visit from the actor during homecoming is the school's "pie in the sky dream," she also anticipates other options, such as a video message that could be played on a screen during the school's homecoming football game.
Nichols is thrilled that the campaign caught Hanks' eye, but she's especially proud of the school's students and faculty who came together during homecoming, a typically competitive event between the classes.
"It's a great idea and it's really taken off, but what we are really proud of is how the school has come together and the community has come together toward one goal," she said.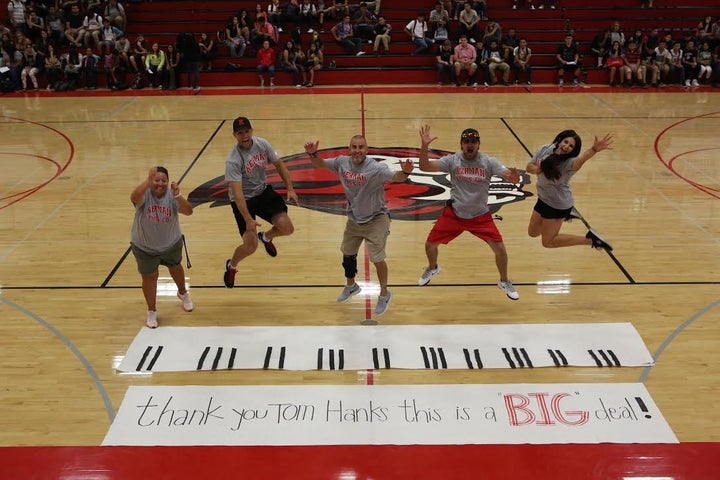 According to the campaign's Facebook page, each class at Kerman High School chose a movie starring Hanks as inspiration for its homecoming float. The freshman class picked "A League Of Their Own," while the sophomores went with "Big." The juniors chose "Toy Story," and the seniors decided on the classic film "Forrest Gump."
The school's homecoming week, which includes dress-up days for the students, will culminate on Oct. 9 when the school will parade its floats around the community, cheer on its football teams and announce homecoming royalty. As they prepare for Hanks' plans, whatever they may be, Nichols said the community is eager to see what the actor has in store.
"Of course, our community is so excited and it's going to be a great turnout so we're trying to get kind of prepped for that."