The UK government has been "overly secretive" about the millions it has spent on Brexit consultants, a damning report has concluded.
According to parliament's Public Accounts Committee – the group which examines how public money is spent by the government – Whitehall spent at least $174 million (£97 million) hiring external advisors in the run up to the original March 31 Brexit deadline.
But departments have been tight-lipped when it comes to explaining what these Brexit consultants have actually been doing, MPs said, accusing them of failing to meet the government's own standards on transparency.
While departments took too long to publish information on the contracts being let, some contracts were "over-zealously redacted", the report said.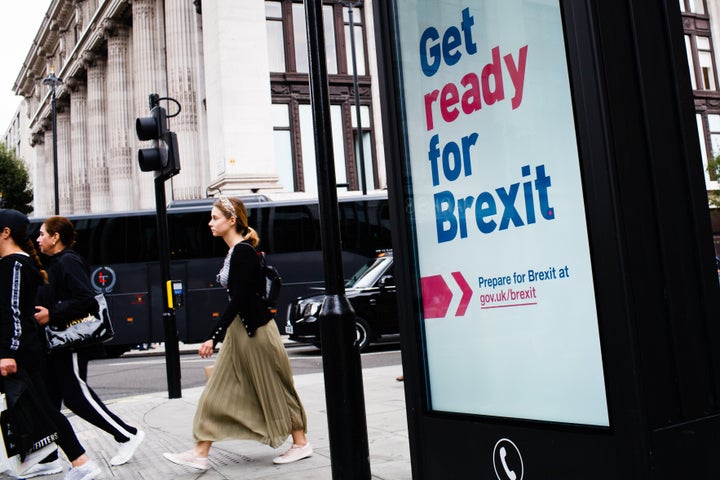 The accusations come amid fears ministers have not done enough to prepare for Brexit, with the official deadline for the UK to leave the EU just 49 days away.
"Too much of the work procured to date appears to have been focused on 'thinking and shaping' rather than getting practical things done," the accounts committee said.
"This only compounds our concerns over the speed of preparations for Brexit across Whitehall."
A failure of the UK to secure a withdrawal agreement from the European Union (EU) could lead to outbreaks of disease and shortages of medicine, fresh food and fuel, with the poorest hit worst, according to the "official sensitive" papers.
They also warned of "a rise in public disorder and community tensions", "panic buying" at supermarkets, and huge traffic jams in the south-eastern county of Kent as the EU imposes tariffs and checks on UK goods.
The government was required to publish the documents after Boris Johnson lost a vote in the Commons last week.
However, while MPs also voted in favour of forcing ministers to make public communications to, from and between the PM's top team of Downing Street advisors about the suspension of parliament, the government refused.
Michael Gove, who is in charge of no-deal Brexit preparations, described the request as an "unprecedented, inappropriate and disproportionate" use of parliament.
HuffPost UK has contacted the Cabinet Office for a response to the PAC report.