Inspired by the saying that "travel always gives you a story to tell," we partnered with Disney Parks and spoke to parents and children about some of their favorite family vacations. What did we learn? While it's certainly true that travel gives you a story, exactly what story that is depends a lot on whom you ask -- a kid or a grown-up. Take a look, and add your own favorite family vacation moment in the comments!
1. The Thrill Of The Ride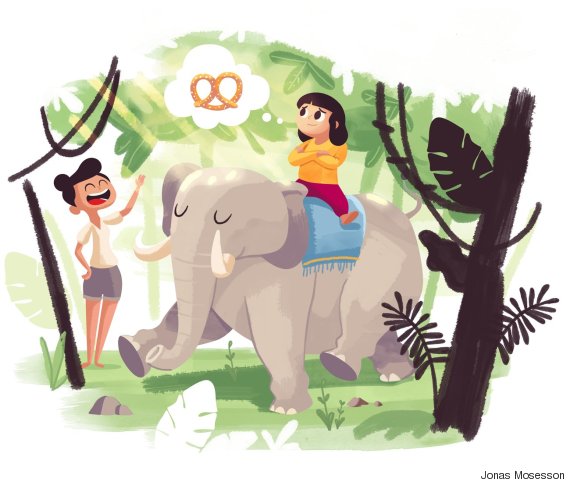 Image: Jonas Mosesson
Rosa Foronda and her 3-year-old daughter flew halfway around the world together to Thailand. Rosa delighted in watching her little girl experience once-in-a-lifetime things like swimming with fish in crystal-clear water and hobnobbing with giant elephants. Isabella loved the trip, as well, especially the "big chair and pretzels" on the airplane.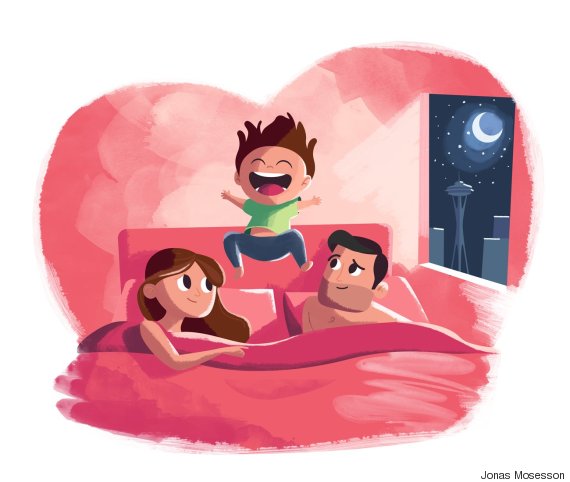 Image: Jonas Mosesson
Desiree Johnson took a trip with her family to Seattle, Washington. For Desiree and her husband, it was a chance to show their two children where they took their honeymoon years ago. "It was a nice opportunity to get away from the routines of our house, refresh our energy and just get a break from normal life," said Desiree. And what did her 4-year-old love about the trip? "I got to sleep in a bed with mommy and daddy, which was crazy!"

3. For Art's Sake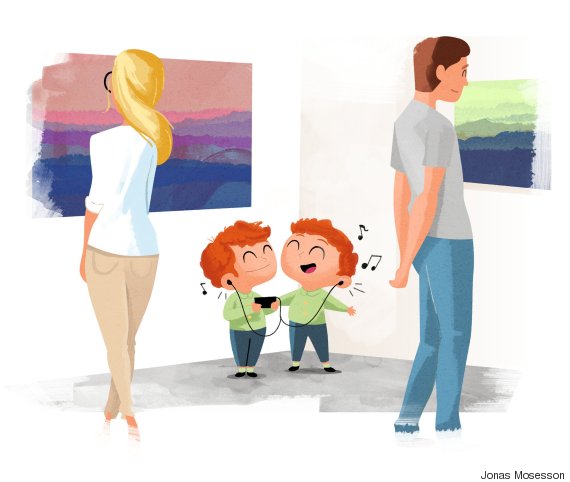 When writer Katie Sammis and her husband visited Philadelphia last year with their 6-year-old twins, they wanted the boys to "get some culture" and took their sons to a museum. Katie and her husband thought the collection, which included works by Cézanne, Matisse, Picasso and Renoir, was spectacular. And her boys? They spent "the whole time playing" with the iPod audio-guides. Of course, that's not such a bad thing. "We were able to spend two solid hours in the museum because they were so obsessed with the devices," said Katie.
4. Racing In The 'Lazy River'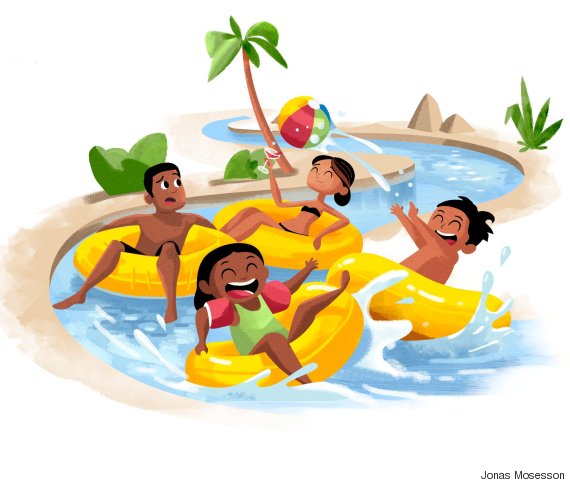 Image: Jonas Mosesson
Stephen Skowronek, his husband and their daughter met up with extended family in Bonita Springs, Florida, for their most recent vacation. The blogger behind The Natty Dad loved spending time in a relaxed setting that had beaches, oceans, pools, playgrounds and -- best of all -- family. And his daughter, age 8, particularly loved "racing" her cousins through the Lazy River. Because even when parents want to relax, kids are still raring to go!
5. They Scream For Ice Cream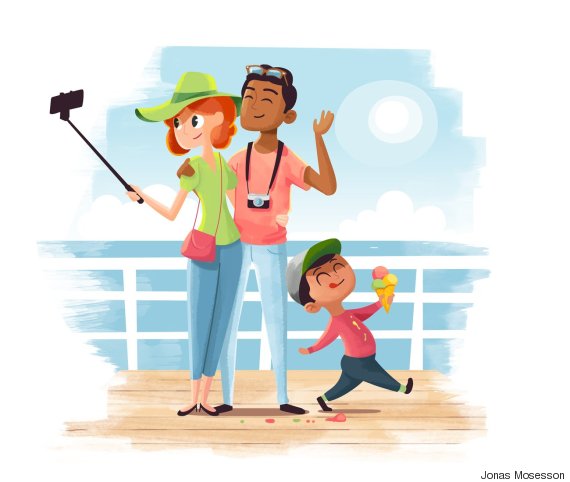 Image: Jonas Mosesson
Writer Jen Simon, her husband and their two little boys recently relocated from New York City to a suburb in New Jersey. And so, this past summer, they spent time at the famous Jersey Shore. It was their first vacation as a family of four. Jen savored spending the time together. Her children, well, they savored something else.
6. Better Than Screen Time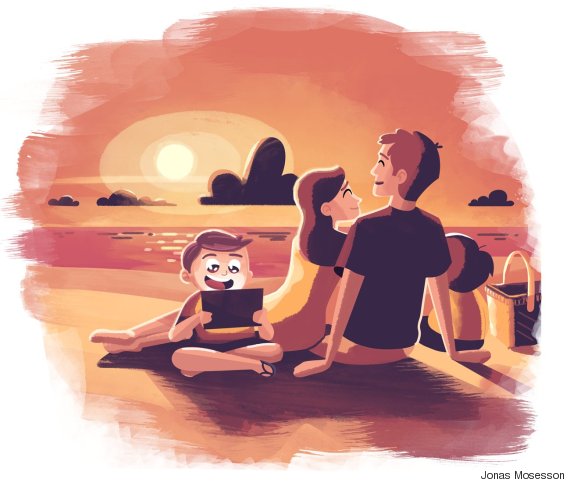 Image: Jonas Mosesson
Once our kids get a little older, we often have a new obstacle to contend with on vacations … electronics. iPads. iPhones. If it has a bright screen, they want to use it. For Tracy Seleen, that's one reason her vacation to Hawaii with her two sons was so special. The family unplugged. And the spectacular sunset? It was her oldest son's favorite moment of the trip.
7. Seeing A Big-Time Celebrity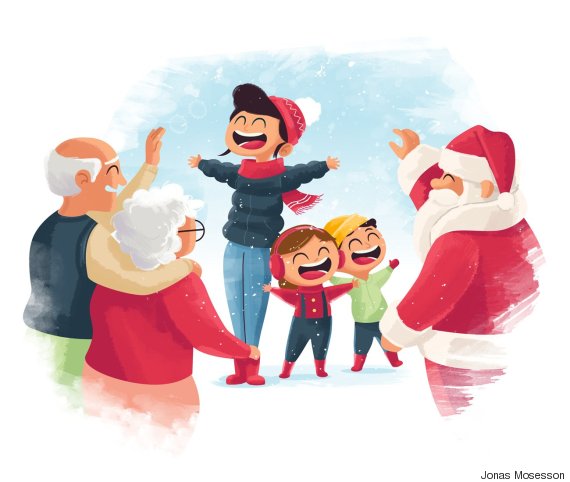 Image: Jonas Mosesson
Ashley Rushing came to Portland, Oregon, over Thanksgiving with her husband and two small children to visit family. Ashley said that as a mother, she was grateful to have a chance to be with so many people she loved. And her 3-year-old daughter? Sage was blown away when she and her little brother got to meet Santa.
The best vacations offer something for everyone. With adventure-filled theme parks and luxurious accommodations, Disney Parks have been delighting children and parents for generations. Share your favorite family vacation moments in the comments!