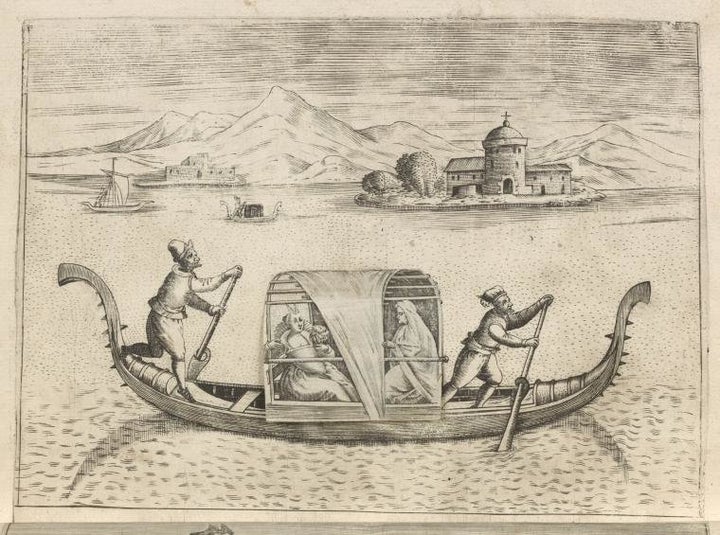 Move along, nothing to see here ― right? Just an elegant lady enjoying a leisurely gondola ride with her elderly female chaperone, a depiction of a proper young woman going about daily life in 16th-century Venice.
But wait, let's look again: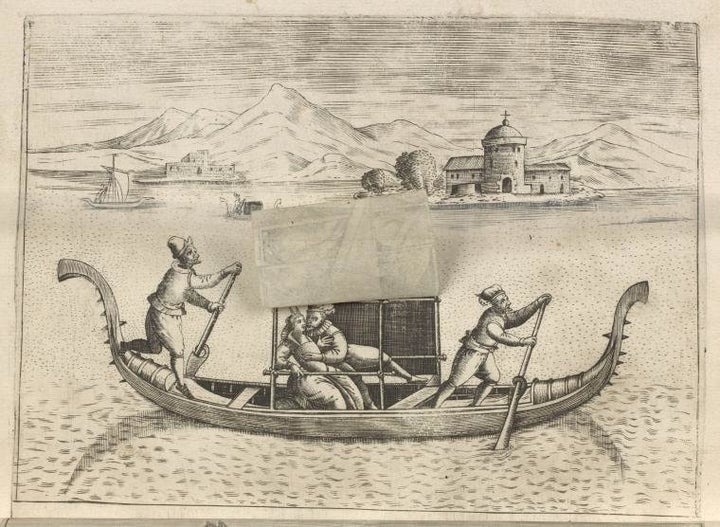 Oh my! A lifted flap reveals a far more scandalous scene; instead of a chaperone, the lady is accompanied by a dashing gentleman who appears to be feeling her up.
This erotic interactive flap book, currently on view at the New York Public Library's Stephen A. Schwarzman building, was illustrated by Donato Bertelli in the late 16th century. The book is part of "Venice in Love," an exhibition featuring the NYPL's collections of erotic and romantic artifacts from the Republic of Venice, which existed as an independent state from the 13th to 18th centuries.
In her description of the exhibition, curator Madeleine Viljoen notes that Venice, a relatively liberated secular state, was "famed for its high-end courtesans and low-end prostitutes," as well as the beauty and elaborate grooming of its women. Throughout its lifetime, the state became "a prime destination for lovers and pleasure seekers," along with art-lovers ― and the exhibition puts on display the union between Venice's artistic proclivities and its erotic ones.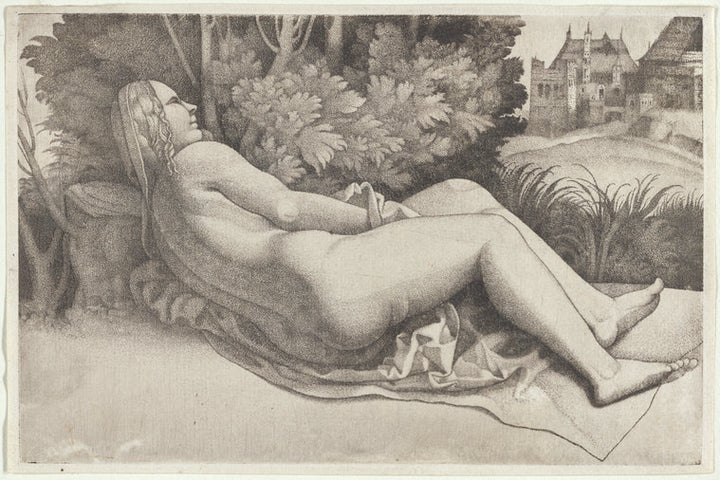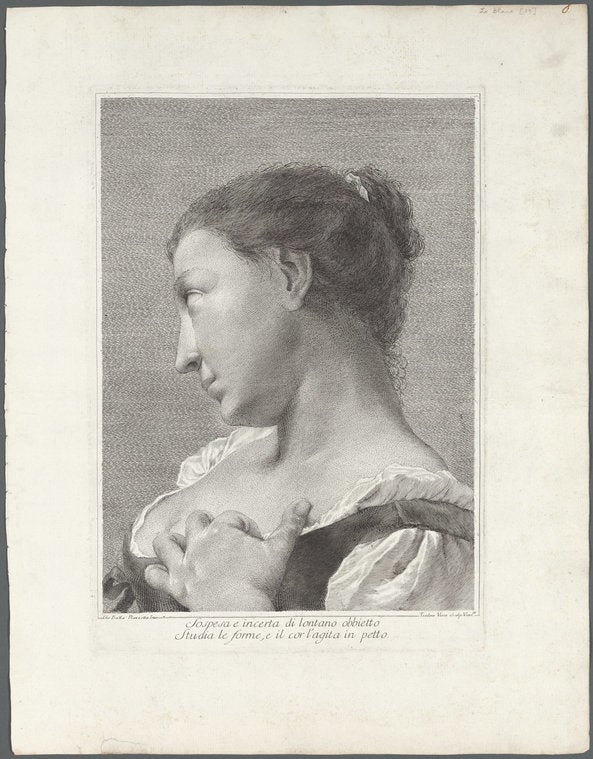 As for Bertelli's peekaboo love scene, why hide the romantic embrace behind another drawing? Viljoen, also the NYPL prints curator, told The Huffington Post in an email that the purpose of the interactive flap book was clearly sexual. "The Venetian flap books," she said, "were designed with the titillation of the viewer in mind."
Another flap book leans even more explicitly softcore, allowing readers to enact a pre-photographic version of an upskirt shot: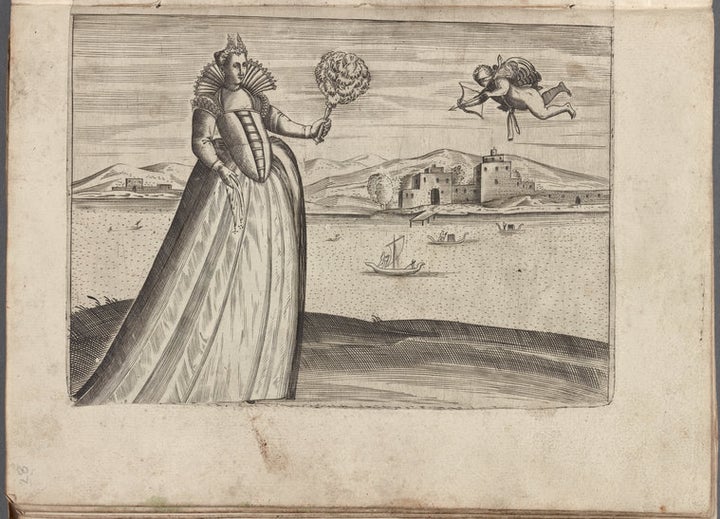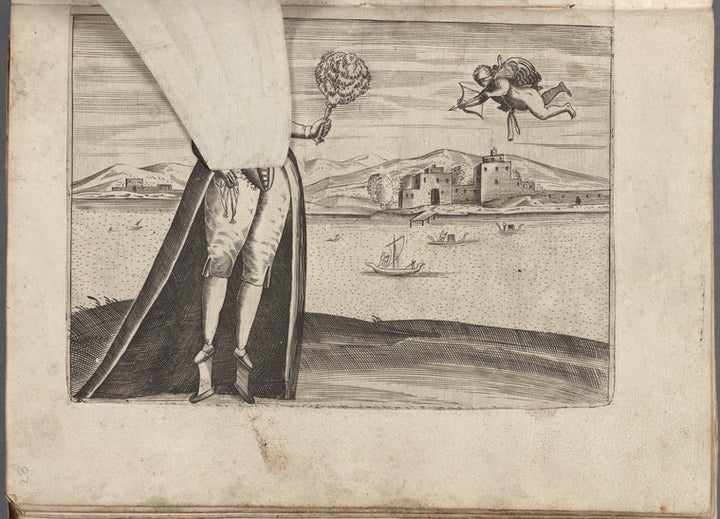 Viljoen's description of the exhibition calls attention to the young woman's "underwear and platform shoes, known as chopines" ― a sexy getup for the time.
These two flap books aren't just eye-grabbing; they're highly unusual. "There has been much interest in recent years in so-called interactive prints," Viljoen told HuffPost. However, "[t]hese were usually didactic and included items like paper astrolabes or anatomical studies ... except for the books shown in the Library's collection, I cannot think of any other examples of specifically erotic flap books."
The sensuous images found in the NYPL's Venetian prints don't look much like modern day erotica ― in olden days, after all, a glimpse of stocking was looked upon as something shocking ― but boast the same twinkle of subversive playfulness that still titillates frisson-seekers today. "The act of lifting the curtain from the young lovers or of raising the courtesan's skirt seems quintessentially voyeuristic," Viljoen told HuffPost.
When it comes to the erotic, some things never change.