Maybe the new slogan should be: "What virtually happens in Vegas, stays in Vegas."
And we remember when pay-per-view was revolutionary!
VR Bangers, an L.A. producer of immersive naughtiness, announced Tuesday it would soon serve "VR Bangers Hotel Experience" in Sin City's lodgings. It plans to start with one unnamed hotel and roll out from there, shooting for this summer.
"We are currently in the testing and negotiations stage with the hotel," VR Bangers CEO Daniel Abramovich told The Huffington Post. "We cannot disclose the name of the hotel yet."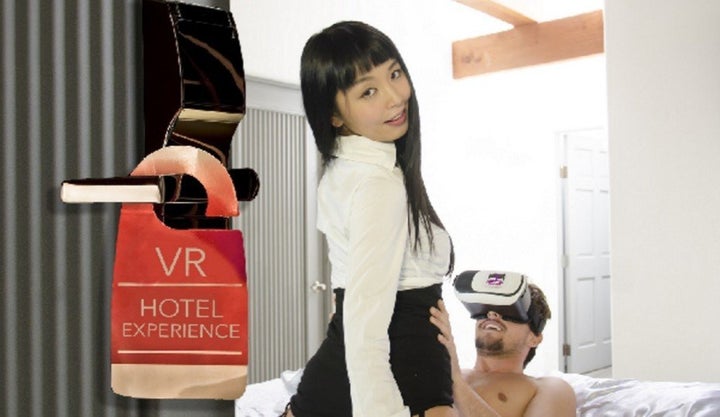 For a $19.99 fee that includes a VR headset preloaded with interactive 360-degree view content, guests will enter a steamy scenario set in -- cue the cheesy smut music -- a replica of the same room he or she is staying in.
"Next you will hear a knock on the door (in the virtual reality world), and the girl or guy will come into your room in order to enjoy an erotic or sex experience with the viewer," the company said in a media release.
Citing company research, Abramovich told HuffPost the product would skew toward 80 percent usage by males.
While the arrangement is being touted as "room service" by several outlets, technically it isn't. The headset will already be in the room, presumably not alongside a Gideons bible.