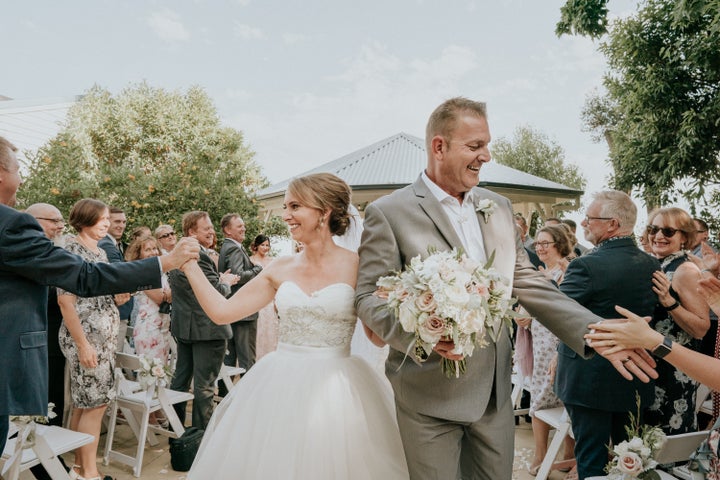 A bride who lost her eyesight asked her wedding guests to wear blindfolds during the ceremony so they could experience the moment from her perspective. Now, photos of the powerful moment are spreading across social media.
Steph Agnew, who married Rob Campbell on Nov. 25 in Queensland, Australia, was diagnosed at age 19 with cone-rod dystrophy, a condition that causes vision loss over time. Thirteen years later, she now has "no useful vision" left. Everything is very blurry, with just some light and dark perception and some shapes and shadows in certain lights. Agnew uses a cane and guide dog to get around.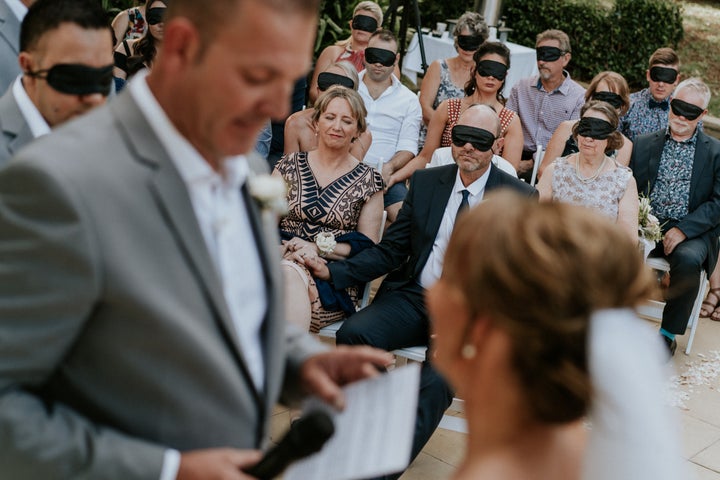 "It was amazing that everyone wore blindfolds so that they could experience the vows as I was experiencing them and be completely present and feel the emotion from our words," Agnew told HuffPost.
The guests were extra tuned in to the moment, according to the photographer.
"That's a rarity these days with people constantly so distracted by technology," Day said. "You could hear a pin drop."
Throughout the day, vendors, family and friends helped Agnew take in all the sensory details. Someone from the venue, Weddings at Tiffany's, described the setting and the florist did the same for the bridal bouquet.
As a photographer, Day is usually very focused on the visual so he had to get creative in his approach, using touch and scent to highlight the day for the bride.
"James had a very special surprise for me: 10 different pieces of fabric infused with different essential oils that were given to me at pivotal moments throughout the day by different people," Agnew said.
She noted that the videographers also made an extra effort "with sounds so that I will be able to enjoy the video."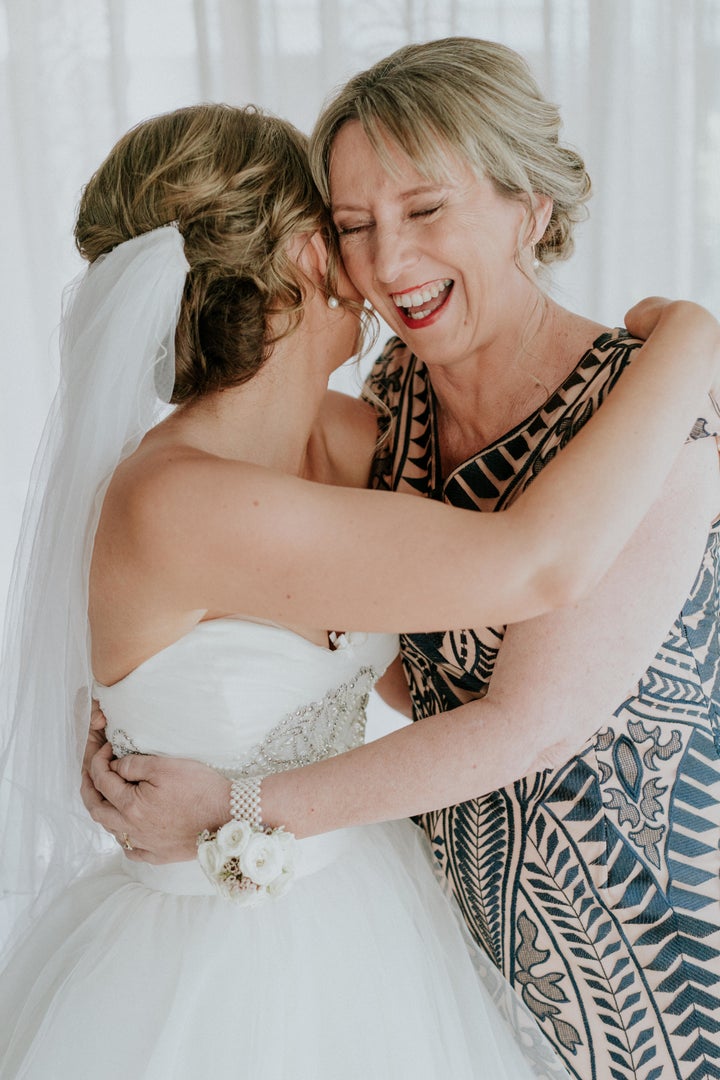 The bride and groom met in October 2016 at a party on the rooftop of their apartment building. They discovered they actually lived next door to each other but had not crossed paths before because of Campbell's schedule as a police officer.
"I had a cane, so it was quite visible that I had a vision impairment, and the fact that he hit on me whilst I was using my cane meant that it didn't bother him, which was great," Agnew previously told HuffPost. "In the past, I have been nervous about telling people ― that is, before I had to use my cane ― because I have had some really bad reactions from guys that just can't handle being with a girl that is going blind."
When they met, Agnew's vision had already deteriorated significantly, so she has never seen her husband.
"I know his build. He is 6-foot-4 and I am 5-foot-4, so he is a lot taller than me, and I know he has broad shoulders, but other than that I have to rely on descriptions," Agnew told the Daily Mail.
According to the bride, the ceremony itself ended up being the best part of her wedding day.
"Jarrad Bayliss, our celebrant, really tailored the ceremony to make sure it was special and the set the scene for the vows," she said.
Below, check out more photos from Agnew and Campbell's big day: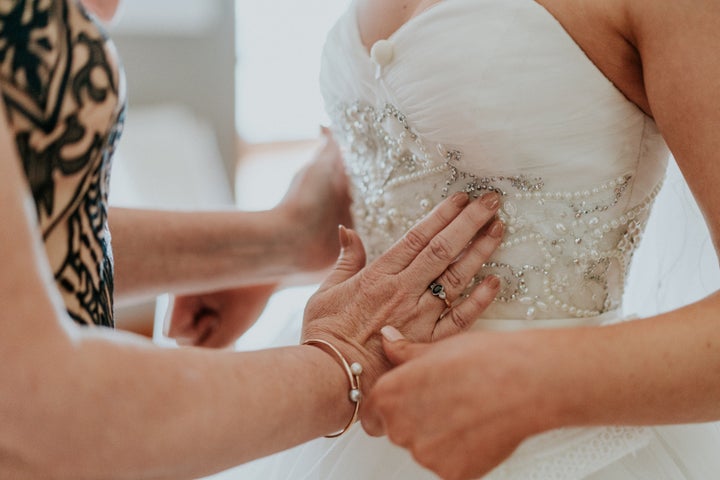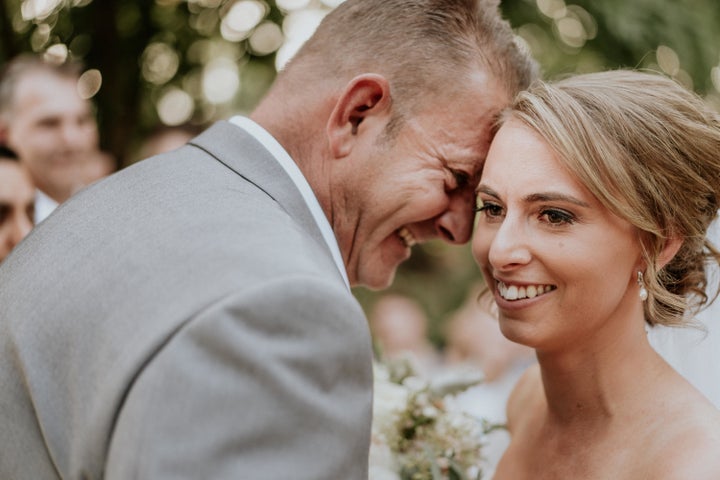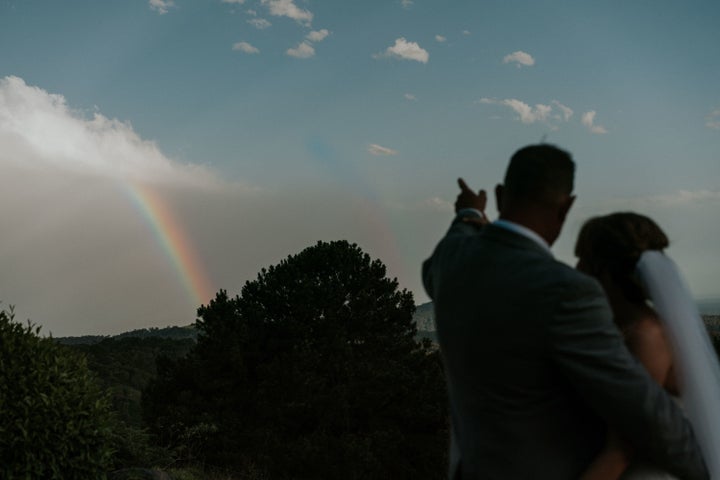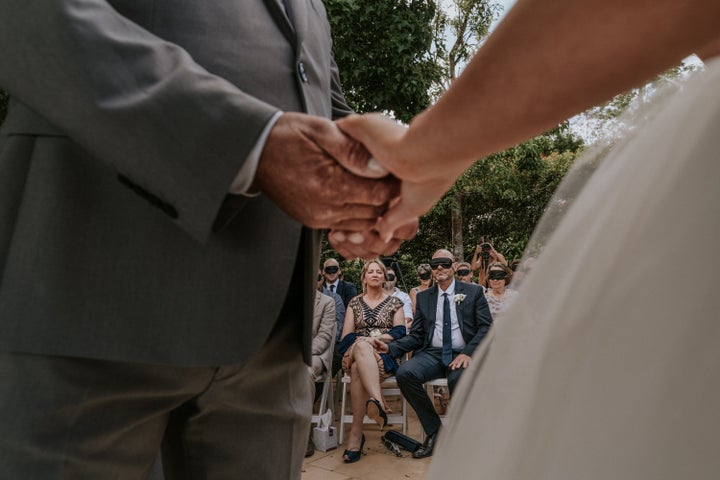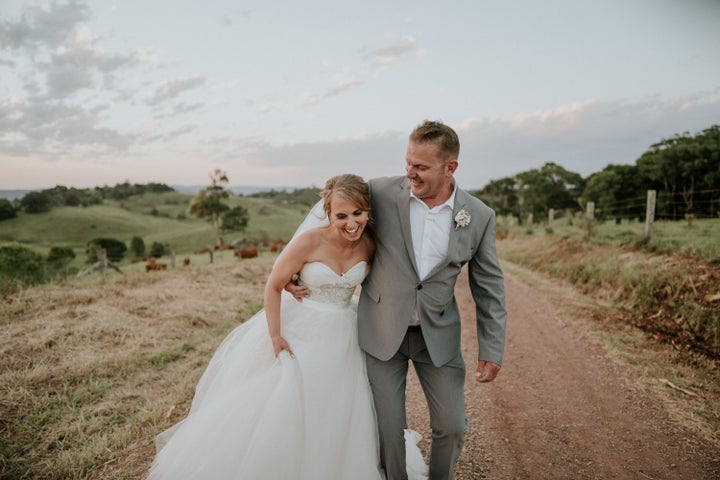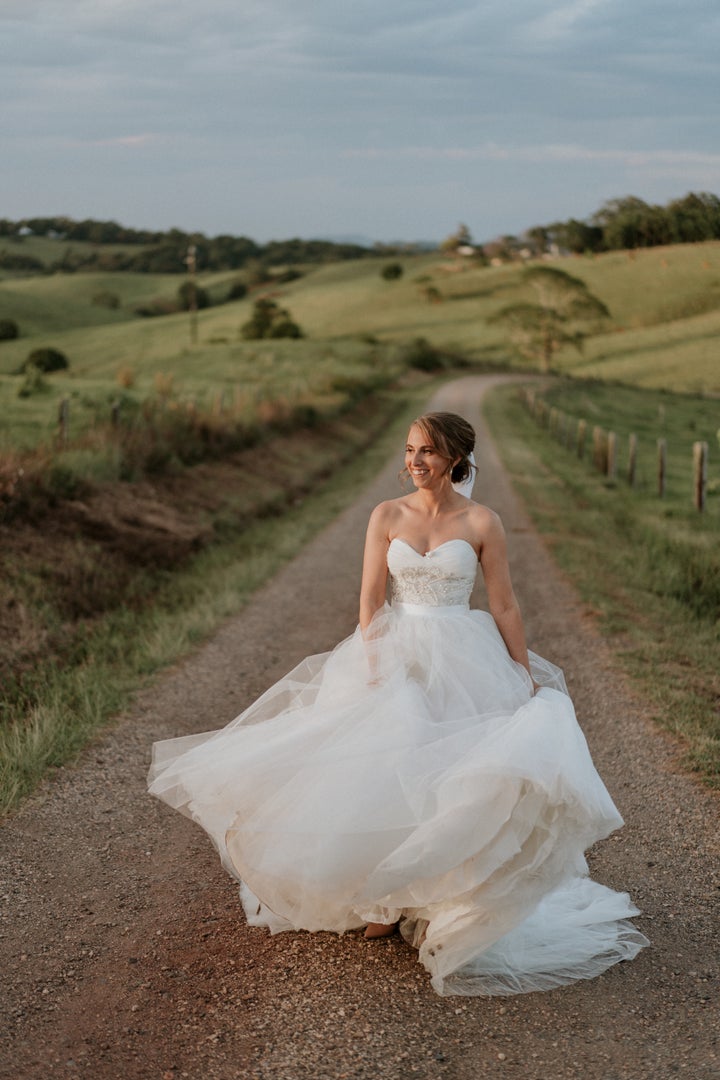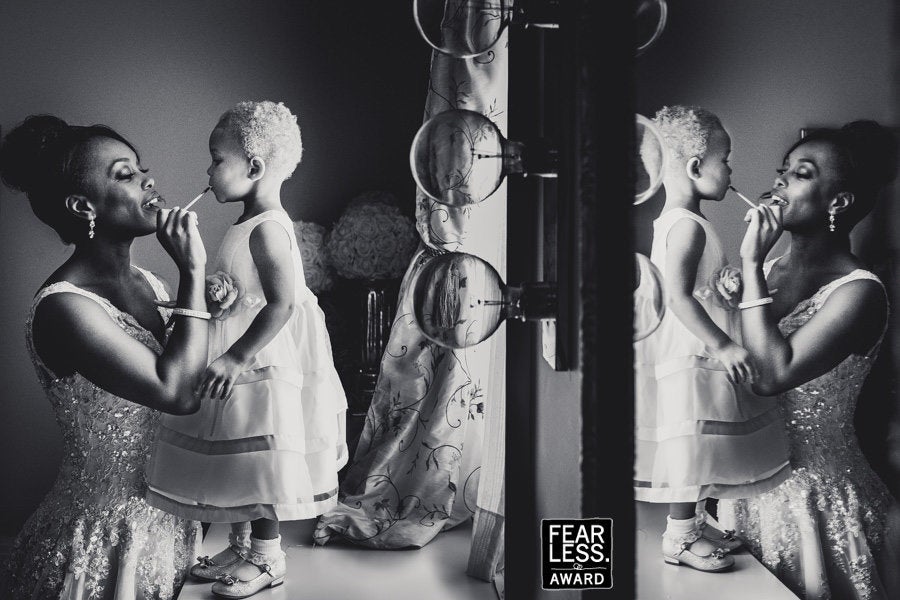 Award-Winning Wedding Photos