We've had celebrities such as Tom Hanks recover from Covid-19 on the Gold Coast. Home Affairs Minister Peter Dutton recently said he was on the mend after his positive diagnosis.
Australian singer Thelma Plum confirmed earlier this month that she was coronavirus-free after testing positive in March, describing the ordeal as "a real tough time".
"I am now Coronavirus free and starting to feel like myself again, she said.
"My heart is breaking for anyone struggling rn."
But what actually happens once you've reached this stage of the illness? Are you now immune to coronavirus and what are the rules you should follow?
How long does coronavirus last?
People are thought to be infectious (meaning they can spread the virus to others) up to three days before symptoms develop. Doctors believe this infectious period can also last up to seven days after symptoms begin.
Most people infected with the virus will have mild to moderate symptoms and recover. When symptoms start, people are advised to self-isolate for seven days if they live alone, or 14 days as a household, to prevent the virus spreading.
After this point, people can go about their normal lives as usual, although at this point, our new 'normal' is still lockdown, meaning only leaving the home once a day for exercise, essential work, or trips to the supermarket, and keeping a 2m distance from anyone outside your household at all times.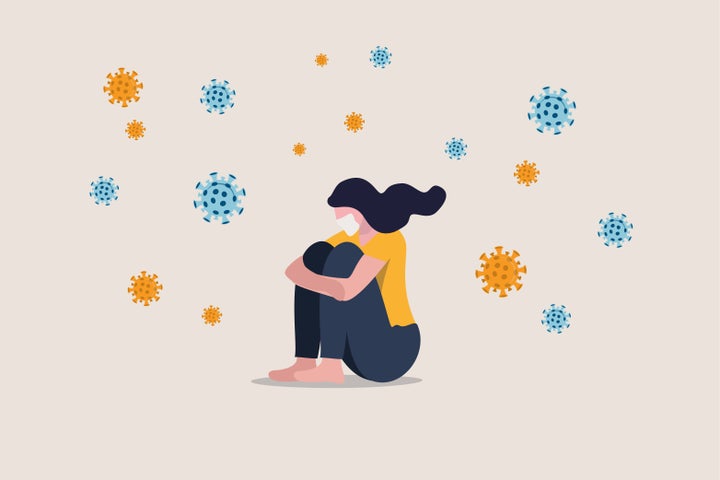 How long does it take to recover?
The average time from onset to clinical recovery for mild cases is approximately two weeks, according to the World Health Organisation, though for patients with severe or critical illness this can last longer, around three to six weeks.
A study of hospital patients in China found that 10 days after symptoms began, people with mild cases of coronavirus were clear of the virus. However where the viral load was higher and symptoms were more serious, the virus was still present after 10 days.
Boris Johnson tested negative for the virus on being discharged from hospital, his spokesperson said. This was 17 days after first testing positive for it.
The prime minister will now be recovering at home and because he's tested negative for the virus, he is safe to interact with others in his household once he feels able to do so. However Symonds falls into the vulnerable category, due to her pregnancy, and the official health advice encourages anyone who should be shielding to stay 2m apart from other people in their household, where possible.
Are you immune once you've had coronavirus?
The reality is that we don't know at this stage. As Covid-19 is a newly identified pathogen, there is no known pre-existing immunity in humans – so researchers and doctors are working from a blank slate.
Based on what we know about the body's reaction to other viruses, it's believed that most people will be immune for a period of time after having the illness. Evidence from earlier coronavirus infections (SARS and MERS, for example) indicates that this immunity could last for up to three years.
It may be possible for some people to fall ill to Covid-19 twice – although the government's chief scientific adviser Sir Patrick Vallance did say this is "rare". Ultimately, we need studies to determine whether we develop immunity to the virus after having it and how long that lasts for.