James Le Mesurier, the British founder of an organisation that trains the Syrian White Helmets, has been found dead in his home in Istanbul, according to local media reports.
Le Mesurier, a former British Army officer, founded the Mayday Rescue Foundation in 2014 which organises, trains and equips first responders in conflict zones.
He was found dead early on Monday near his home in central Istanbul's Beyoglu district by worshippers on their way to a mosque, the state-run Anadolu news agency reported.
The Istanbul governor's office said that "comprehensive administrative and judicial investigations into Le Mesurier's death have been initiated".
The Anadolu agency said police established that no one had entered or left his home at the time of the incident, and believe he may have fallen to his death.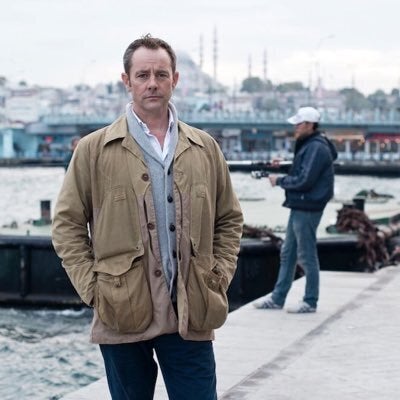 Anadolu also reported that Mr Le Mesurier's wife told police her husband had been taking medicine to treat "intense stress".
The main role of the Mayday Rescue Foundation had been to organise the White Helmets group, known officially as Syria Civil Defence, civilian volunteers that have saved tens of thousands of civilian lives during the course of the conflict in Syria.
Mayday Rescue is a not-for-profit organisation with offices in Amsterdam and Istanbul whose projects have been funded by the United Nations and various governments.
Le Mesurier and the White Helmets have both been targets of a sustained disinformation campaign waged by Russian and Syrian authorities.
Just last week the Russian Foreign Ministry accused him in a tweet of having "connections to terrorists".
Speaking to HuffPost UK in 2017, Le Mesurier said: "As the founder, I had an idea and got to watch it take shape but the White Helmets themselves are a 100% Syrian organisation.
"I am nothing but incredibly proud of what they do on a daily basis in the most extraordinarily circumstances and what they continue to do. These men and women are going out every single day and risking their lives for their families and their communities and that is something that is inspirational.
"How does it make me feel that there are detractors of that? It is a horrible and brutal conflict."
A spokesperson for the UK Foreign Office, said: "We are deeply saddened by the news of the death of James Le Mesurier. Our condolences go out to his family and friends at this difficult time."