Time for some don't-look-down-ward dog.
These 100 color-coordinated gals look so incredibly serene doing yoga atop a glass-bottomed suspension bridge -- 590 feet in the air -- in China's Shiniuzhai National Geological Park, that we almost don't feel terrified for them.
Even so, we couldn't help remembering a different glass walkway in China that cracked recently. We'll probably stick to doing our tree poses from the safety of solid earth for now.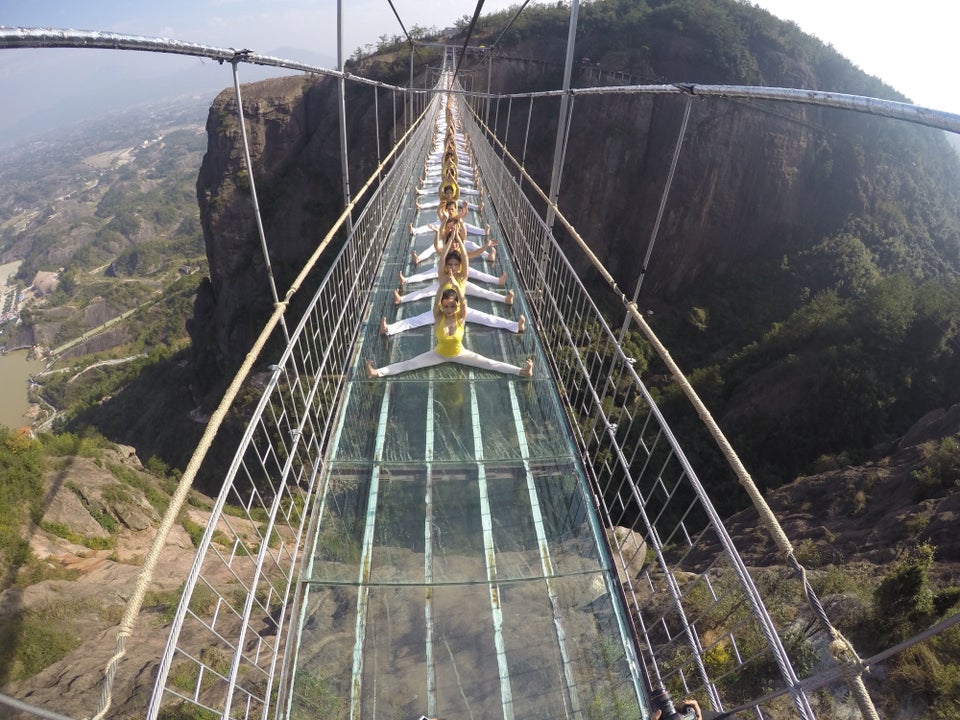 ChinaFotoPress via Getty Images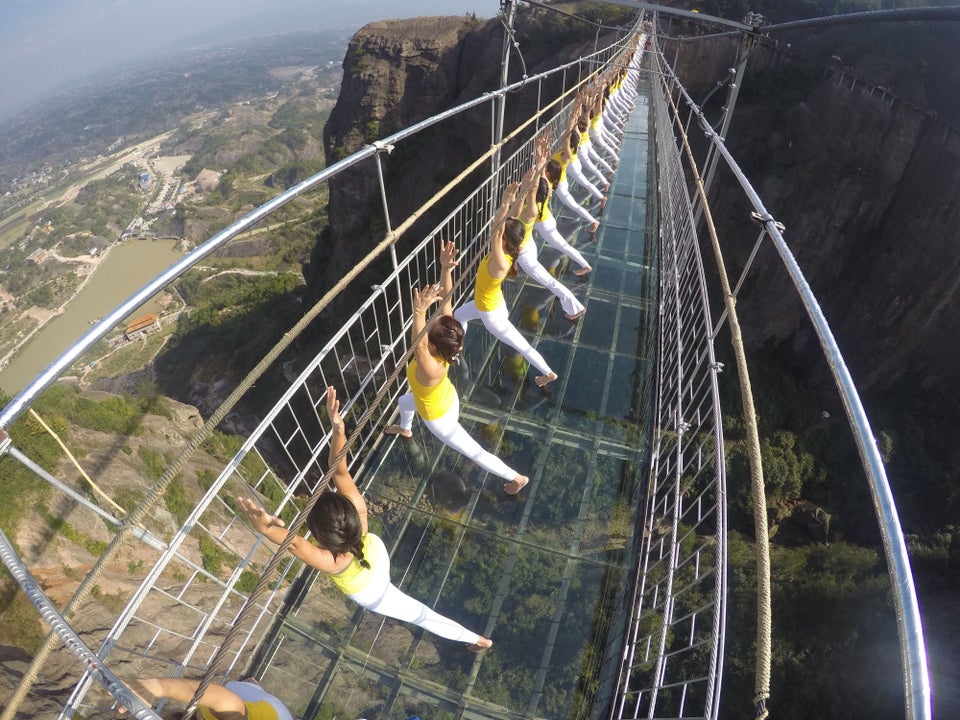 ChinaFotoPress via Getty Images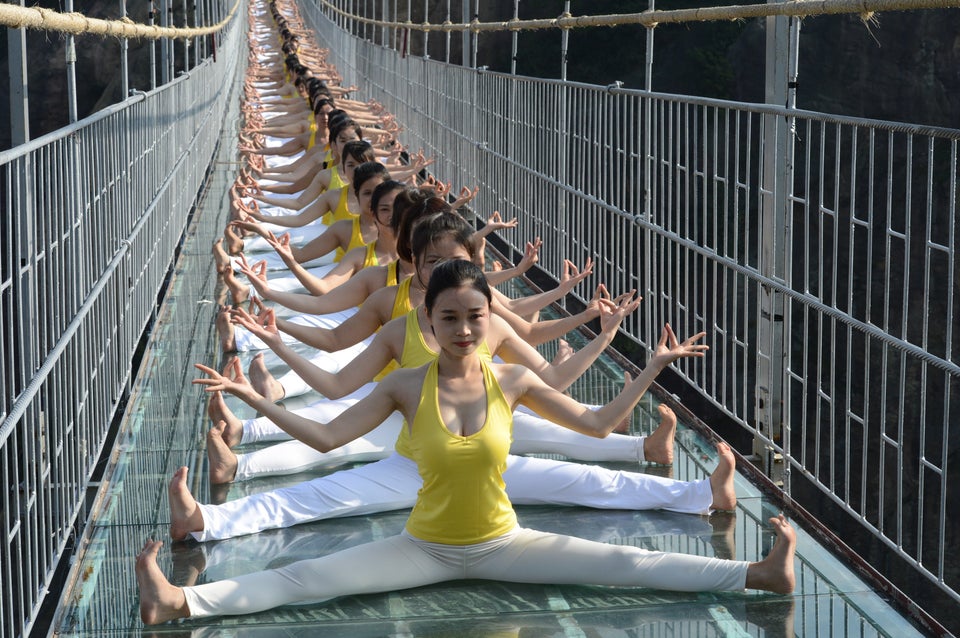 ChinaFotoPress via Getty Images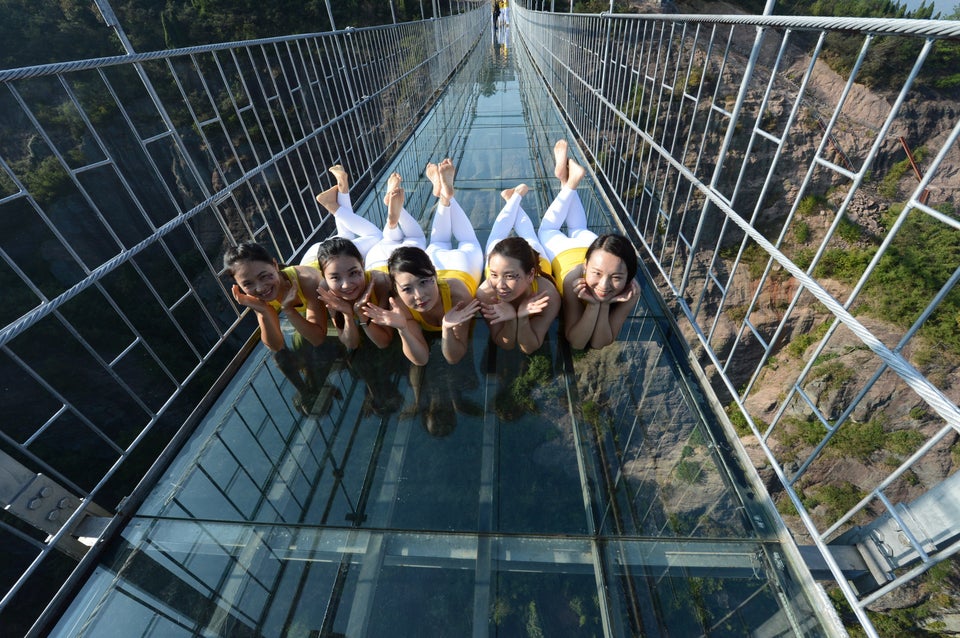 ChinaFotoPress via Getty Images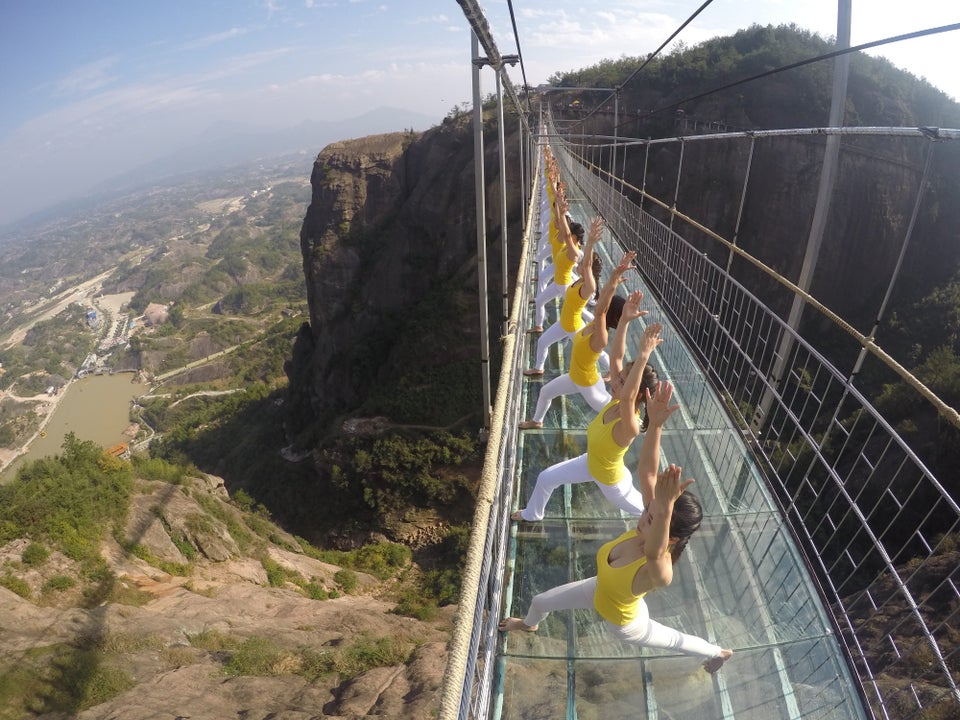 ChinaFotoPress via Getty Images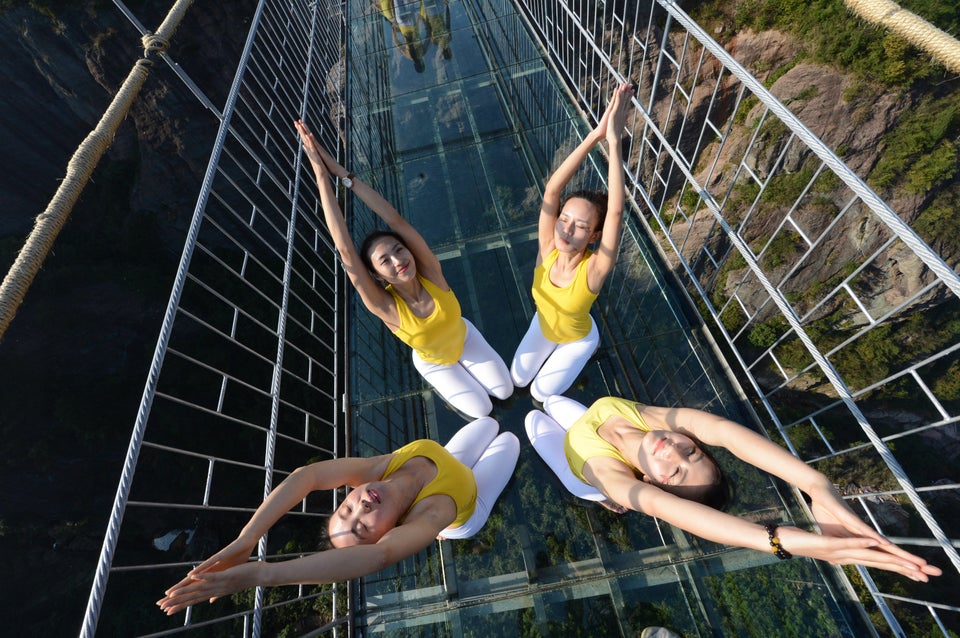 ChinaFotoPress via Getty Images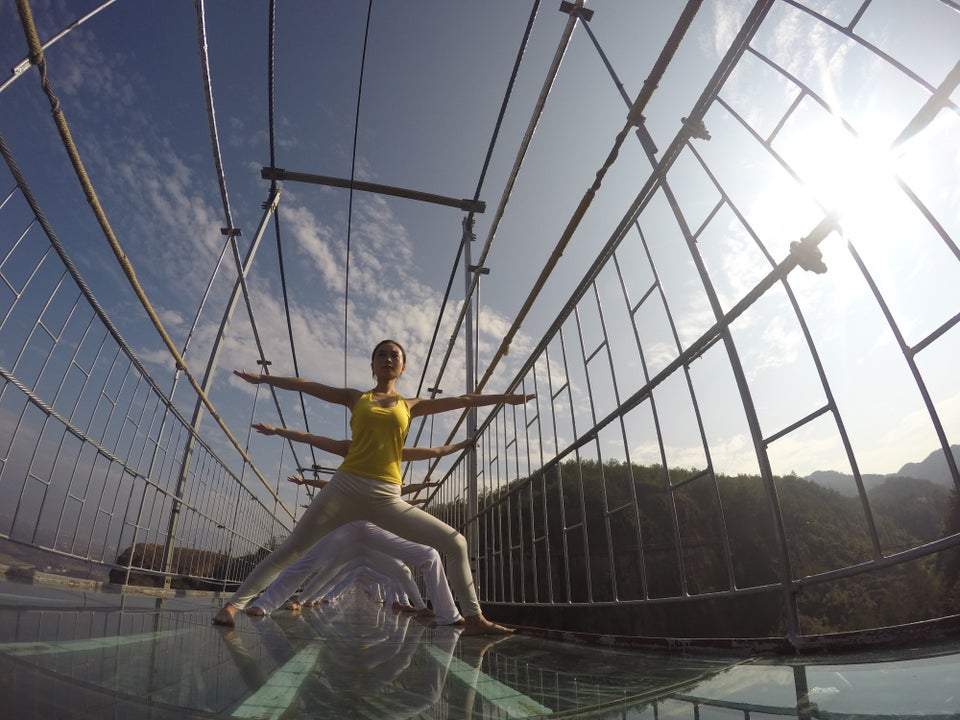 ChinaFotoPress via Getty Images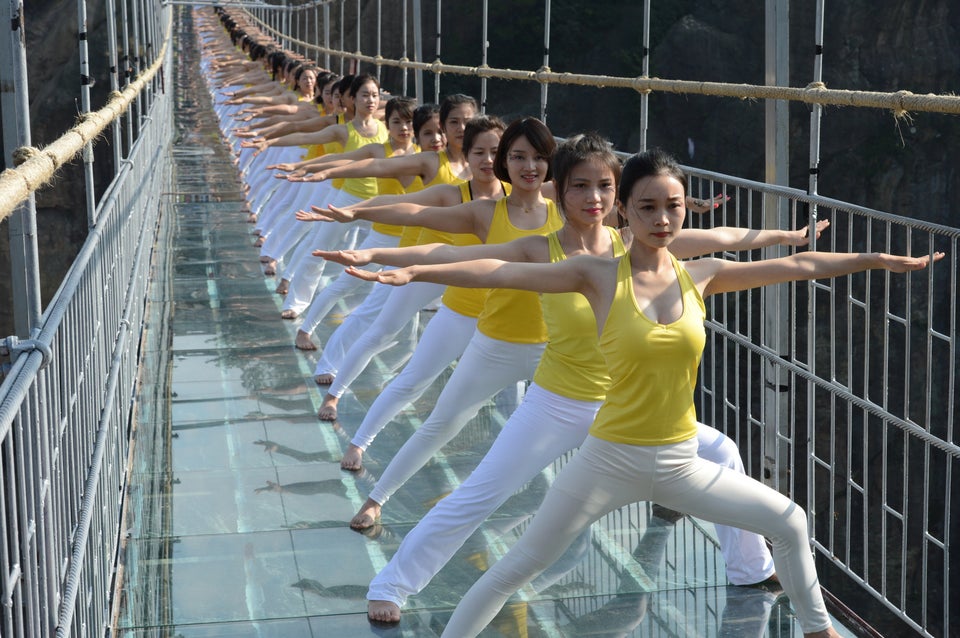 ChinaFotoPress via Getty Images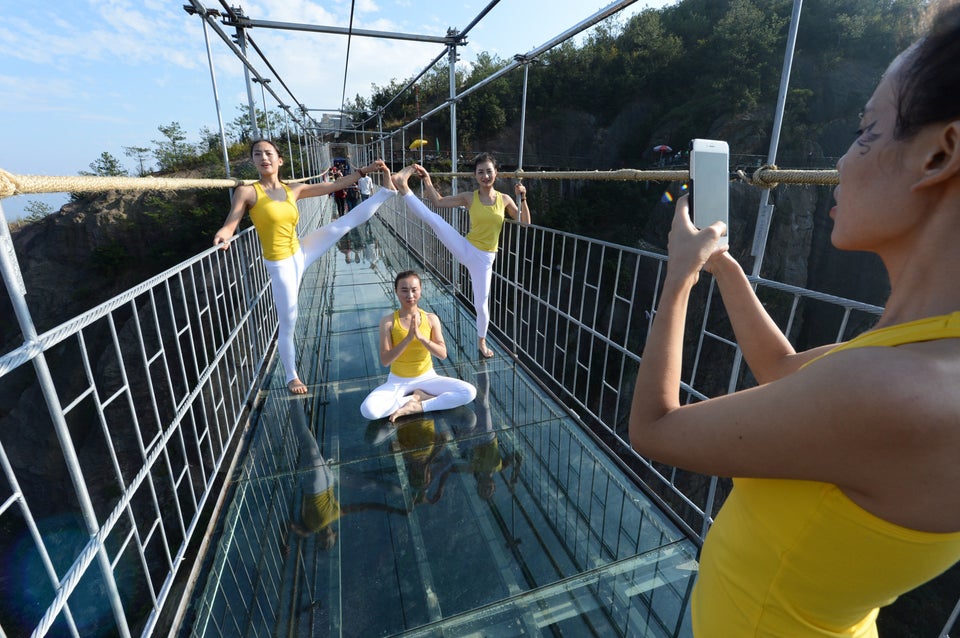 ChinaFotoPress via Getty Images