"Last Christmas, you gave someone your heart, but the very next day, they gave it away. This year, to save you from tears, give someone a vagina."
Those are the lyrics designed to encourage you to buy a vagina Christmas cake this festive season. Yes, really.
The sweet is being sold by novelty fudge suppliers (and apparent Wham! fans) Fudgeina, who specialise in vulva-inspired foodie treats for all occasions.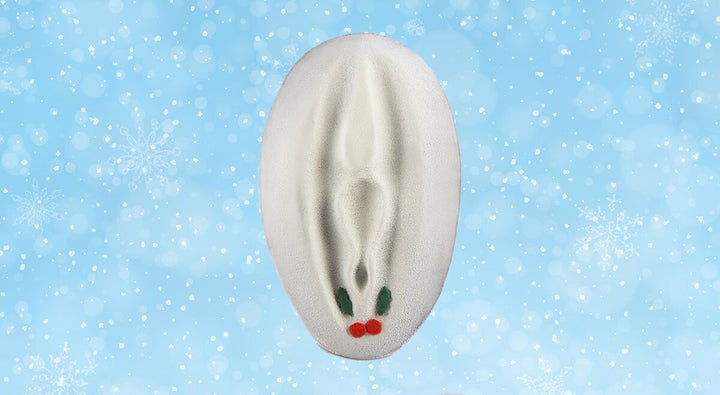 "Let them know how much they mean to you with a fanny!" the website declares.
The limited edition pud is made with dark chocolate fudge and plum Christmas cake flavouring, finished with an edible snow glaze and some carefully placed cherry icing.
Technically the fudge resembles a vulva – not a vagina – but as the Fudgeina sellers say: "We're not witty or smart enough to think of a name that includes that".
The product costs £11.99 with free postage, but for an extra quid you can send it to a crush with a condom – because nothing says "I fancy you" like sending gynaecological confectionary in the post.
Alternatively, spend £14.49 and give your Fudgeina a personalised vajazzle with the help of some extra icing.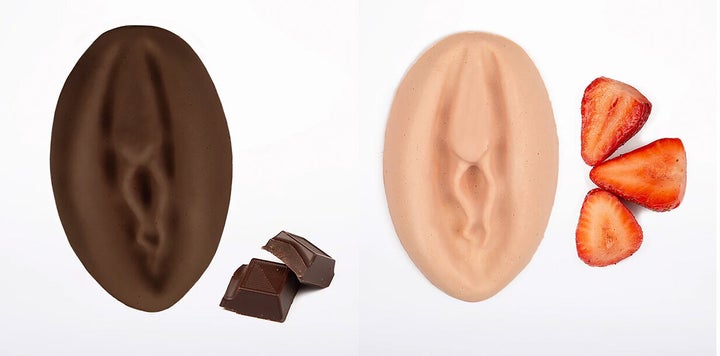 If the festive foof doesn't tickle your fancy, elsewhere on the site you'll find dark chocolate, white chocolate or strawberry-flavoured treats. Every item is vegan and delivery is free in the UK.
Just think twice before giving it to your HR manager during secret Santa.
We all work hard to earn our money – so it shouldn't feel like hard work to spend it well. At HuffPost Finds we'll help you find the best stuff that deserves your cash, from the ultimate lipstick to a durable iron to replace the one that broke (RIP). All our choices are completely independent but we may earn a small commission if you click a link and make a purchase.