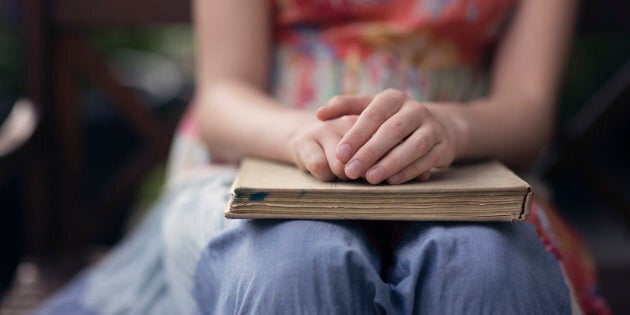 Mental health is among the top-three national issues concerning Australian youth, according to the Mission Australia 2016 Annual Youth Survey. While the percentage of young people who indicated mental health as a top national concern has doubled in the past six years.
The Mission Australia Youth Survey asks Australians aged 15-19 years about the issues that really concern them. Results of the 2016 Youth Survey led Mission Australia to conclude that young people need skills to cope with stress and support in times of need, therefore it is unsurprising that mental health issues are being written about increasingly in young adult literature.
At the heart of many young adult novels are the intense and uncertain trials of adolescence, relating to distinguishing oneself from the family unit, making decisions about the future and experiencing love, sex and/or death for the first time.
While these can be exciting experiences for many, they can also induce anxiety and fear. Young adult fiction can offer the support many readers need to cope through these situations, yet often the depiction of youth mental illness is too focused on the exposition of the character's symptoms instead of their treatment or recovery.
Yet the recent, long-awaited release from international bestseller John Green, 'Turtles All the Way Down' (2017), effectively depicts the traumatic symptoms of the protagonist Aza's mental health illness, while also discussing the different treatments tried and acknowledging that the road to recovery will be both hard and lengthy.
In 'Turtles All the Way Down', his first novel since the worldwide success of 'The Fault in Our Stars' (2012), Green explores the unsettling manifestations of Aza's illness, such as her invasive and spiraling thoughts, her fixation on germs and the harm she causes herself through continually reopening the same wound on her finger and ingesting hand sanitiser.
"I heard my mom getting up, and knew my window was closing, so I took a third shot of the foam and stuffed it into my mouth, gagging. A spasm of nausea lurched through me, and I vomited, the pain in my ribs blinding, as Mom grabbed me by the arm. There was yellow bile all over my pale blue hospital gown."
However, while Green goes into candid detail about Aza's symptoms, these are matched by the emphasis placed on the actions taken to treat her illness; such as regular doctors appointments, breathing exercises, cognitive behaviour therapy and medication. Ultimately, the novel is candid and thought-provoking, rather than being didactic or preachy, and acknowledges that the reality of mental health issues is challenging.
"But it turns out not to be terrible, because I know the secret that the me lying beneath the sky could not imagine: I know that girl would go on, that she would grow up, have children and love them, that despite loving them she would get too sick to care for them, be hospitalised, get better, and then get sick again."
'Turtles All the Way Down' joins other recent works produced for young adult audiences which openly portray the complexities and hardships of youth mental health issues, discussing the steps to recovery not just the symptoms.
These include 'Finding Audrey' (2015) by Sophie Kinsella, in which Audrey, like Aza, also suffers from crippling anxiety. Anxiety which makes her not just a prisoner in her own mind but in her home too. Yet with the support of a new friend, her family and a medical specialist, Audrey is begins to improve by the end of the novel but not recover completely.
And 'Fangirl' (2013) by Rainbow Rowell, which depicts the anxiety that Cath experiences when leaving all that is familiar; her home, her father, and even her twin sister when they leave for college and Wren tells her she doesn't want to be roommates.
There's also the recent Netflix movie 'To the Bone' (2017), which thoughtfully and sensitively depicts one young woman's complex battle with anorexia.
While the depiction of mental health issues in young adult literature has often been met with resistance, the alarming fact that one in seven young Australians (aged four to 17 years) experience a mental health condition, means that it is important that the literature they read addresses the reality of many of its readers.
Although some readers may find the portrayals in the novels discussed above difficult to read, they offer frank fictional representations of the realities unfortunately faced by too many young readers.
Candid and sincere portrayals of mental health issues in young adult literature, from the perspective of relatable protagonists, help to shed light on an issue that is a growing concern for young adult readers.
If 'Turtles All the Way Down' can garner a similar level of success as 'The Fault in Our Stars', then hopefully it can also bring awareness to the complexities and severity of youth mental health issues and generate more support for those who need it.
The 2017 Mission Australia Youth Survey results will be published in December.
______________________________
If you need help in a crisis, call Lifeline on 13 11 14. For further information about depression contact beyondblue on 1300 224 636 or talk to your GP, local health professional or someone you trust.