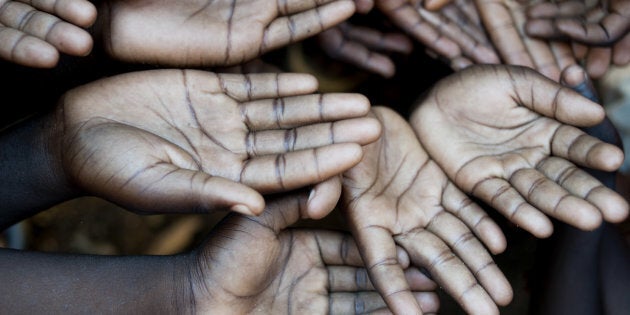 Last year Australia did a remarkable thing. As a United Nations Member State, we signed up to help the world meet a set of aspirational goals to end poverty, protect the planet and ensure prosperity for all.
The first of 17 Sustainable Development Goals to meet by 2030 is to end poverty worldwide. It's a prodigious ambition but one I hope the Australian people will unequivocally support.
Extreme poverty means more than a severe lack of income and resources. It can mean hunger and malnutrition, limited access to healthcare, education and other basic services, as well as discrimination and social exclusion.
Last year, the Organisation for Economic Cooperation and Development (OECD) reported how the gap between rich and poor is widening. In its 34 member states, the OECD found the wealthiest 10 percent of the population were earning nearly 10 times as much as the poorest 10 percent.
Here in Australia we count ourselves lucky. Most of us enjoy access to healthcare, education, and basic necessities like clean running water, food, sanitation, shelter and transportation. With so much privilege, it's easy to forget the growing need elsewhere.
However, by signing onto the Sustainable Development Goals, Australia has vowed not to turn its back on those less fortunate, including the 836 million people living in extreme poverty.
I've met hundreds of families impacted by poverty, and many more Australians who have gone to remarkable lengths to help them.
Be it by participating in Coastrek, a team trekking challenge which has seen more than 17,000 people raise over $14 million over the past six years to help end avoidable blindness, or giving $25 a month to fund a cataract surgery, I've seen the impact Australians' generosity has made on people living in extreme poverty.
People like Thol, a mother of four in rural Cambodia who was abandoned by her husband when she became blind while pregnant with her fourth child.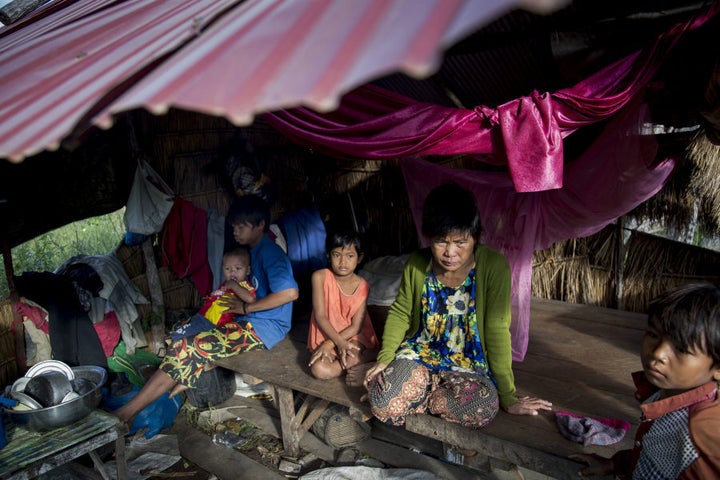 Thol developed cataract blindness in both eyes, leaving her unable to work or move around freely on her own. She relied on her children for food and care, which left her three eldest children unable to go to school. Instead, they spent their days fishing or collecting and selling bags of rubbish so they could make around $1 per day.
Meanwhile, Thol spent her days isolated in the family's makeshift home, a tiny bamboo structure balanced on a wooden platform to keep floodwater at bay. Unable to watch her baby, Thol would constantly keep hold of him, afraid he would crawl off the platform and drown.
A severe lack of eye care services in Cambodia means that for people like Thol who live in rural and remote areas and can barely afford food, travelling to seek medical help is nearly impossible.
Through the generosity of Australians, a Cambodian surgeon trained in cataract surgery by The Fred Hollows Foundation travelled to Thol's town and removed her cataracts, in an operation that took just 15 minutes for each eye.
With her sight restored, Thol now provides for her family by selling vegetables and fish at the markets, and her children are attending school. Thol's transformation was incredible and immediately she and her family faced a brighter future.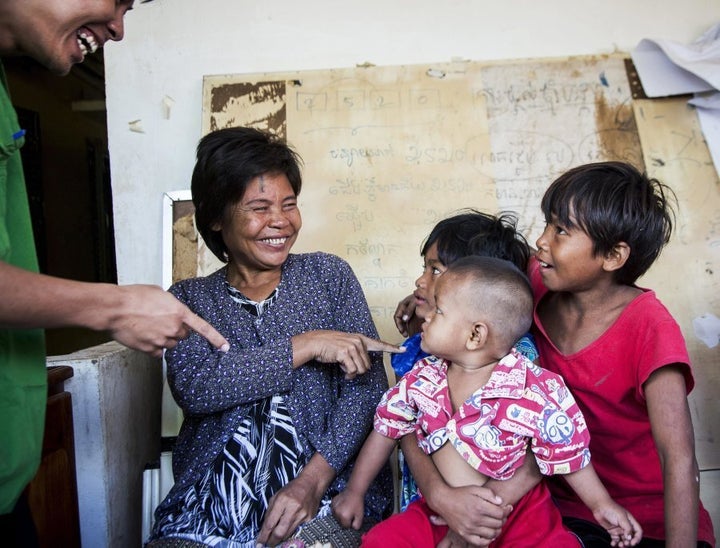 However, restoring sight to people living in extreme poverty, like Thol, would not have been possible without the generosity of individual Australians who recognise that in a world where there is a growing division between rich and poor, our sense of social responsibility must grow with it.
If not, Australia risks falling short on its commitment to end poverty globally and that gap will surely widen.