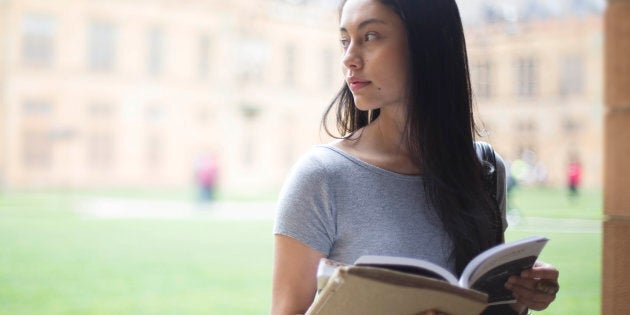 There are more than 1 million students enrolled in Australia's universities and every one of them deserves to be treated with respect and dignity and, ultimately, to be safe.
Education is the backbone of any thriving nation. Already this year we have heard a number of troubling reports of sexual assault and sexual harassment perpetrated on university students.
It is also worth reflecting on the reports of widespread discrimination, harassment and abuse of students -- particularly women -- at American universities, which were brought to the fore by the film 'The Hunting Ground'.
While the Australian environment and culture is very different to that of the United States, the seriousness of the situation in America does suggest that we should look closely at what is happening here.
One sexual assault on campus is one too many.
We don't know the extent of this issue and whether the existing programs at universities are effective. But we are going to find out. Universities Australia -- the peak body of our country's 39 universities -- has asked the Australian Human Rights Commission to conduct an independent national survey so that we can get a clear picture of the scope of the problem and produce evidence-based solutions. We will also be calling for submissions on these issues.
That process starts today. And we want to hear from as many students as possible.
Like the Commission's ground-breaking work with the Australian Defence Force, we are again partnering with national institutions on this work. We are not aware of a partnership between universities and a national human rights institution happening anywhere else in the world.
However, we also acknowledge that we are not starting from scratch. Student associations, in particular the National Union of Students, have been advocating on these issues for some years. In early 2016, the NUS released the results of their 'Talk About It' survey, which examines the experiences of women university students.
Student-led advocacy and participation in the survey will be crucial to obtaining the data we need. This research is an important step towards preventing sexual assault and sexual harassment in the future.
It is a credit to our universities that they have recognised that the issue of sexual assault and sexual harassment is one that affects students on their campuses and have come together to ask the Commission to conduct this survey.
We know that sexual assault and harassment does not just occur on university campuses -- it is an issue which needs to be addressed in the Australian community as a whole. Australia has disturbingly high rates of sexual harassment and violence against women. Our existing research shows one in four women experience sexual harassment in the workplace and one in five women and girls over 15 say they've experienced sexual violence
Universities are a microcosm of what's happening in the wider community. And they are a great place to start to change attitudes and behaviours to ensure a bright future for all young people.