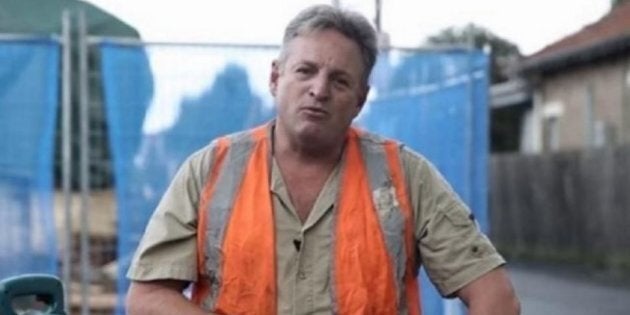 Now that the 2016 federal election has been conducted, it is inevitable that there will be a campaign post mortem to determine lessons that can be learned on both sides of politics.
Labor made some potentially costly political missteps during the campaign. Without doubt, the most important was its failure to show that it was serious about economic reform and budgetary repair. Whether one believes it to be justified or not, Labor's reputation on matters of economic management is not as strong as the Coalition's.
If a representative poll of Australians was taken asking the question, "who is least likely to create a budgetary deficit, or to further increase the budgetary deficit", rightly or wrongly, the majority of Australians are likely to answer "the Coalition."
This is why it was crucially important that Labor found some way to cut government spending more than the Coalition, and to also find ways to increase revenue on those within society (including the wealthiest companies) who are able to afford it.
In this endeavour Labor mostly failed. Instead of dealing immediately with the need for budgetary repair, it instead chose to defer the process many years into the future. Moreover, it chose to continue with exotic middle class welfare such as generous child care subsidies which government coffers can no longer properly fund.
If Labor was going to comprehensively win over the centre of the Australian electorate, it was critical that it was able to claim sound economic credentials. Deferring budgetary repair and planning to deliver a bigger budget deficit than the Coalition during the next election cycle exposed Labor to backlash and well undermined its standing as a credible political alternative. This decision alone may have cost Labor government.
Another potential failure of Labor was the Medicare scare campaign. Whilst it certainly won votes, it may have also cost votes, particularly in marginal seats. Put simply, it risked political overreach. On matters of health policy, the Coalition already had numerous vulnerabilities, a prime example of which was the freeze on the Medicare rebate.
This was provable and was guaranteed to drive up the cost of medical care for visits to the doctor. Other associated health services such as pathology and radiology were also set to increase under the Coalition. There was also a well-documented investigation under the Abbott Government to privatise the $29 billion Medicare payments system.
Was it necessary for Labor to go further and claim there was a systematic plan to privatise Medicare? Perhaps not. It may be that the scare campaign turned voters away more than it attracted them. A "save Medicare bulk-billing" campaign may have been equally, if not more, effective.
As Bill Shorten's public profile was maturing, and Labor's poll numbers were steadily ahead of the Coalition's, rhetorical overreach on Medicare may have caused a credibility issue for Shorten and the Labor brand.
Centrist voters who were teetering on providing their support to Labor may have retreated from doing so, believing the "save Medicare" pitch was another slickly organised "political con", and that Bill and the new Labor team lacked credibility.
To be clear the argument above is a nuanced one: it is not suggesting that it was tactically doltish for Labor to attack the Coalition on issues of health funding. Rather, it is suggesting that the "save Medicare" campaign was simply too broad and overblown.
When tallying the mistakes of Labor and the Coalition, it becomes apparent that it was the Coalition who fundamentally "lost" the 2016 election. Put simply, the Coalition made a higher rate of campaign errors and mistakes than the other side, and this more than offset the Coalition's advantage of incumbency.
The first mistake the Coalition made was that it delayed in trying to craft a political narrative. Upon taking the reins, Turnbull focused strongly on differentiating himself from Tony Abbott, but then seemed to stall when it came to developing a broader reform agenda. This delay was costly, as it gave the impression that Turnbull was in "cruise mode" and was seeking election mostly on the grounds of his personal popularity, rather than policy substance.
When a narrative was finally promulgated during the campaign's latter stages – "jobs, growth and stability" – it was already too late. Moreover, the latter criterion – "stability" - was a veiled appeal to Turnbull's personal popularity, as exemplified by the infamous "tradie" advertisement, where it was suggested that "we should stick with the current mob" on no particular grounds other than incumbency. Such an uninventive, vapid narrative was always unlikely to garner voter enthusiasm and deliver the Coalition a decisive election victory.
Another mistake arguably made by the Coalition was its refusal to address housing affordability. Put simply, there is a generational crisis emerging in Australia over housing affordability, and the failure to address this issue shows that the Coalition's senior leadership team is truly "out of touch."
Labor's electoral momentum spiked after it announced its intention to reform negative gearing. Although this reform was not of itself able to radically transform housing affordability, it was nonetheless an initial starting point, and demonstrated a commitment to address this ever growing problem.
Turnbull's spectacular inaction on this issue was conspicuous. It fuelled the perception that he was "out of touch", a perception that he himself reinforced with his own words when he suggested that younger Australians struggling to enter the property market should persuade their parents to financially "shell out" for them. Inaction on housing affordability certainly failed to win any votes for the Coalition. More specifically, it failed to draw younger Australians – the voting bloc of tomorrow – to the Coalition's branding.
A further mistake made during the campaign was the Coalition's excessively cautious "small target" strategy. Without doubt, Turnbull was remarkably inaccessible to the Australian electorate. Bill Shorten conducted many more media interviews than Turnbull, and therefore demonstrated his willingness to engage with the people and fight for election. Perhaps the high watermark of Turnbull's "inaccessibility" was his failure to attend the Sky News/Courier-Mail People's Forum at Brisbane's Broncos Leagues Club, which left the platform exclusively open to Shorten – who diligently attended.
How this was ever going to advantage Turnbull in Queensland is anyone's guess. It was a major tactical error. It reinforced claims that Turnbull was aloof and was interpreted as a rebuff by vitally important Queensland voters.
If Labor was guilty of overreach with Medicare, then the Coalition was guilty of overreach with respect to company tax cuts. It was inevitable that a plan to provide a tax cut to some of Australia's wealthiest companies with revenues in the billions – including some of the world's most profitable banks and mining companies – was going to be unpopular.
This was unfortunate, as providing tax cuts to the largest end of town obscured the real need to provide financial relief to struggling small and medium businesses. Moreover, it is small and medium businesses which are likely to immediately hire and provide a much needed surge to employment and economic growth. Capping the company tax cuts at an annual turnover of $10 million – as advocated by Nick Xenophon and NXT – would have assisted the Coalition to sell its political message and convince voters that there would be flow on economic benefits. Instead, the debate became centred around banks, a fact which was reinforced by Turnbull's earlier refusal to hold a royal commission into the banking and financial services sector.
A final mistake was Turnbull's late night "victory speech". Instead of expressing sympathy for those Coalition MPs who lost their seats, and reflecting on the ineluctable wisdom of the democratic process, he instead spoke extensively about the Medicare scare campaign, and essentially blamed the tight result on "dishonesty", a failing that all sides of politics are guilty of. This was not the right tactic once the votes were being counted. Moreover, Turnbull precipitously declared that the Coalition had "every confidence" that it would form majority government.
This was an imprudent assertion as it was very unclear at the time of the speech who would be returned to government. By claiming victory, Turnbull needlessly lost further standing with the electorate, appearing devoid of judgement.
Both Labor and the Coalition have failed to fully realise the extent of discontent in Victoria and South Australia with the impending demise of the automotive industry. This massive blow to value adding manufacturing jobs has been, for the most part, conveniently swept under the carpet by both major parties at every opportunity.
The loss of these important jobs is not just an economic issue – it is also a matter of cultural and engineering pride. If anyone thought that a multi-billion-dollar deal for submarine construction would assuage the discontent in South Australia they were wrong. Nick Xenophon, who has consistently campaigned for manufacturing jobs and defence procurement contracts, secured a number of lower and upper house seats in the new parliament, and could emerge as a political king-maker.
Xenophon's increasing tendency to critique free trade deals also indicates that both Labor and the Coalition have lost touch with segments of the electorate who resent the off-shoring of manufacturing jobs and the creation of a climate of economic winners and losers. If value adding manufacturing is not made a priority by both sides, the growth of third parties will continue beyond the present election cycle.
Labor made mistakes. But these were fewer in number than the Coalition. The higher rate of Coalition errors and tactical misjudgements offset the electoral buffer achieved by the Abbott Government in 2013, very nearly leading to an outright election defeat.