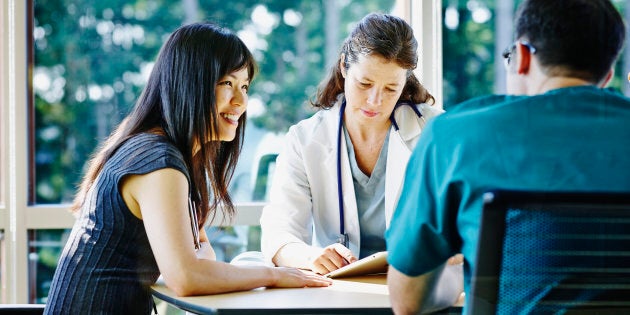 There has been a lot of discussion in the media lately about suicide. Television shows such as '13 Reasons Why' have been prompting concern and calls for safer, evidence-based programs for young people. In particular, there has been renewed calls for more suicide awareness activities.
But will all this hand-wringing reduce our escalating suicide rate? No, it won't.
The past decade has seen significant sums of Australian government money dedicated to suicide prevention awareness activities. We've had websites, campaigns, summits and famous faces. Yet every year, we are seeing more people dying by suicide and more people making an attempt.
Our work has shown that taking a systems approach will have a significant impact on suicide rates.
It is trite and simplistic to think that simply raising awareness will fix the problem. Suicide is an extremely complex issue, involving myriad health, social, economic and personal factors that all need to be addressed before we can reduce our suicide rate.
The good news is we know what kind of changes we need to make to the system. Behind all the public discourse and social media chat, major changes are underway.
Research and lived experience clearly shows that the first steps to saving lives are to improve and connect mental health services, provide suicide prevention training to clinicians and key gatekeepers, tackle suicidal thoughts in schools, manage suicide in the media and minimise access to methods.
Our work has shown that taking this systems approach -- implementing all of these strategies at the same time within a local community -- will have a significant impact on suicide rates.
Thankfully, the Australian Government and a number of state governments are taking action now.
This year, 12 large Australian regions will trial this type of systemic approach to suicide prevention. This is in addition to the four NSW-based Black Dog Institute LifeSpan trial regions supported by the Paul Ramsay Foundation and the NSW Government.
While the prospect of having a significant impact on peoples' lives is exciting to say the least, the creation of solid and focussed multi-agency networks will be the real game-changer.
It is this kind of real action that will save lives.
For the first time, government health agencies will be formally connected to councils, schools, emergency services, workplaces and individuals with lived experience. Evidence-based suicide prevention programs will be integrated into real community settings. Researchers will collect and analyse data in real time, guiding tailored improvements and enabling prioritisation of high-risk locations and populations.
All of this is happening right now, with hundreds of people working behind the scenes to make this a reality.
Suicide prevention deserves more than more than PR stunts, talking heads and hashtags. It is this kind of real action that will save lives, and I am personally proud to be part of this national initiative.
Lifeline is exploring Australia's suicide emergency with business and community leaders. The #StopSuicideSummit was held on May 1 in partnership with HuffPost Australia and Twitter.
If you need help in a crisis, call Lifeline on 13 11 14. For further information about depression contact beyondblue on 1300224636 or talk to your GP, local health professional or someone you trust.