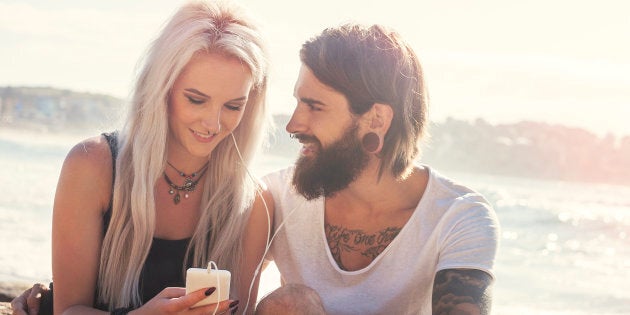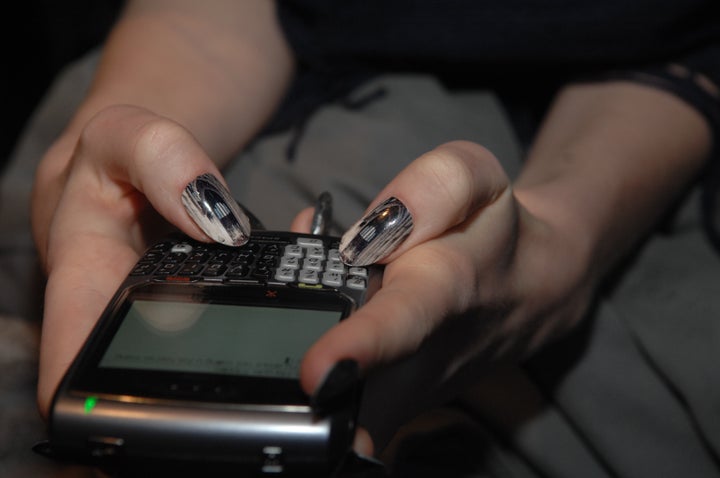 Sometimes the best relationship advice you can get is the acknowledgment that relationships are always changing. The big signs that the bond between you and your partner is getting serious — you leave stuff at his house, she plans a weekend away for the two of you — still hold true. But what about the little in-between moments, when you're not sure whether something means nothing or everything? Decades ago, you'd give a girl your pin or letterman jacket, or add them to your speed dial. But nowadays we're left relying on more subtle cues. These 13 actions and behaviors are pretty good, very modern signs that your relationship might be moving to the next level.
1. You're saved in each other's phones. I'm the kind of person who saves every single number forever. It's why my contacts list is a trash heap full of the parents of kids I used to babysit and I will text the wrong Emily on the first try nine times out of 10. But for a lot of people, putting a name to a number is a big step. It's the first step toward commitment.
2. You give them your Netflix/HBO password.This is intimate AF. Anyone with your password could give it to anyone else or, even worse, f-ck with your to-watch list.
3. You wait to watch a show with them, and vice versa. Deciding to wait on watching the latest episode of Westworld because you'd rather spend time with a new partner is one thing. Deciding to wait until you can watch it with said partner is a whole other. You're changing your viewing schedule — truly a commitment. The most important thing when you've reached this stage is to make sure it's a two-way street. If you're dutifully waiting to watch the latest OITNB until your girlfriend's caught up but then she spoils the latest This Is Us for you, hell to the no.
4. Your love is on Instagram.Oh, you use Instagram to store and share pictures of whatever you're into that day, and if your new maybe-boyfriend is in the picture, well, that's just how it goes? We call bullshit. If he's 'gramming you, it means he doesn't mind other girls assuming he's taken. And if you're 'gramming him, girl, you are showing off and you know it. Not that everything a woman does is about a guy or her relationship to a guy. But Instagram is for bragging. This is such a fact that it might as well be in the Terms of Use.