HuffPost: It's Personal
At HuffPost Australia, we put people first.
We write for the people, not the powerful, with coverage that reflects your reality.
We're proud of our stories that focus on different voices, such as Boori Monty Pryor, a Birri-gubba & Kunggandji man, who has been racially profiled his whole life but uses his experiences to teach allyship to Australians.
And restaurant owner Vatsal Harshadkumar Shah, who provided free meals to stranded international students who fell through the cracks of Australia's COVID-19 assistance packages.
Or Dr Jason King, an Indigenous doctor working in the remote Queensland town of Yarrabah, who was desperately trying to keep the virus out of his high-risk community with limited resources and protective equipment.
From the overlooked heroes to the underdogs, we focus on what connects us as Aussies while linking you to the rest of the world through HuffPost's unique global network.
As well as breaking down the big stories that matter to our country, we deliver expert-backed answers to help you tackle challenges in life. Whether it's how to deal with post-lockdown anxiety, understanding travel lockdowns, or providing the best resources for protesting safely, we're here to help.
It's more important than ever to empower you with information you can trust. We don't take that responsibility lightly. And when you need to put your feet up, we've found you the best telly, recipes and podcasts, because we know your downtime is precious.
Welcome to HuffPost. For us, it's personal.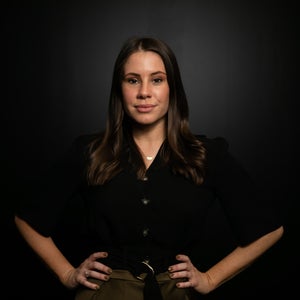 Putting People First - In Practice
Whether it's through our news and identity stories, our Life coverage, or our first-person pieces, we cover what matters to you. Read some of our stories below.
People Before Power
The community of Yarrabah in the Far North is pleading for supplies kits and isolation facilities.
Holly Conroy organised regional Wagga Wagga's first Mardi Gras festival.
Culturally diverse groups are adapting to life during the pandemic in their own ways.
Here to Help
Bushfire and COVID-devastated towns need you, here's how you can help on your long weekend break.
What is a microaggression? What is Performative allyship? Who is David Dungay?
Experts say we shouldn't have to spend a whole week in the office again. Ever.
Telling Your Story
How this gay Aboriginal elder has paved the way for his followers to use their voice unapologetically.
The show doesn't shy away from exploring trauma and loss that's often swept under the carpet in South Asian families.
James Emmanuel, aka JamarzOnMarz, shares his journey from bullied schoolboy to Australian hip-hop trailblazer.