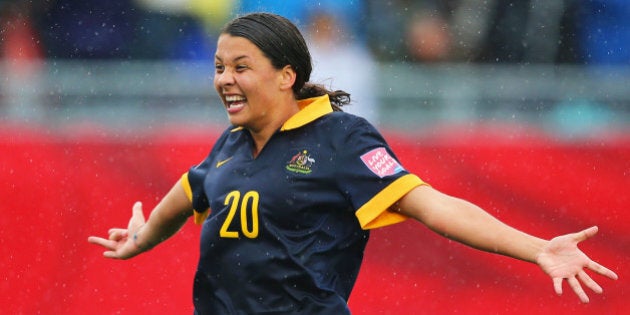 Recently, the Australian women's football team elected to effectively take strike action and boycott a tour of the US. It has since emerged that talks are progressing and that they have agreed to tour China.
However, the original boycott unleashed what seemed a million feelpinions about the plight of women's sport in this nation. These feelpinions were absolutely correct.
Women in this country are severely underpaid compared to their male counterparts, despite putting in larger sacrifices for playing for their country. It would be interesting to think how Tim Cahill would do studying law by day and banging in goals by night.
Open pretty much any paper in the country and women's sport is often shunted behind the racing section. Not only do women in sport have to compete for attention with men, they are losing out to a different species!
The definition of insanity is doing the same thing over and over again and hoping for a different result, but surely worrying about which horse drew the outside barrier at Moonee Valley over the achievements of hard working sportswomen has to run a close second.
People were rightly outraged that the Matildas, a side which had captured the hearts and minds of Australia during the recent World Cup, were paid at rates less than part-timers. However, there is a painfully simple way to actually do something for The Matildas -- turn up to a W-League match this weekend.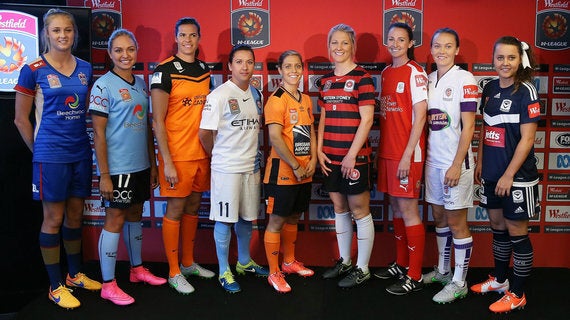 In light of the Matildas imbroglio, the FFA was cast as an organisation which was more concerned about penny-pinching rather than the rights and welfare of its players. It was a tasty episode to fit into the background debate on the changing role of women in society -- and how we had a lot of catching up to do to achieve equality. After all, we still live in a society where females are paid less than males for doing the same job, and a sneaky, unconscious sexism still pervades Australian culture.
As the Twitteratti and bloggers leveraged the Matildas' plight to open up a discussion about feminism and women's rights in broader society, people re-tweeted left and right and felt content in their role of moving the general discourse forward.
You may have missed it amid the hype of the Melbourne Derby, but the W-League starts this weekend.
Reading a particularly snarky rant about the plight of women athletes in Australia and sharing it on social media may do some good in moving the conversation forward, but paying for a ticket and actually watching them play will be even better.
You'd be in for a treat, too, with the standard of the league coming on in leaps and bounds. Players such as Lisa De Vanna will continue to catch the eye in Melbourne, while Sam Kerr will strut her stuff in the west, and Ashleigh Sykes will continue her meteoric rise along with a whole host of local and international talent.
Unfortunately, while Australian women's football does continue to come along nicely, W-League matches continue to be poorly attended, with only the most ardent football fans turning up.
It also doesn't exist in a vacuum.
The latest World Cup showed that women's football, already strong in places such as Germany, Norway, and Sweden is also gaining traction in France and England thanks to strong domestic competition and continental competition.
Meanwhile, the US competition continues to be the standard-bearer for women's football and Japan continues to churn out technically gifted players.
Australian football needs to keep up, and you going through the turnstiles could help address that by putting some money into the coffers of women's football and being surprised about the quality of play.
While it's naïve to think that you attending a W-League game is all of a sudden going to change the economics of women's football, it will achieve a heck of a lot more in real terms than re-tweeting a link to a snarky feelpinion (although feel free to re-tweet this one).
Just imagine the kudos you'll get from actually attending a game rather than simply reading a rant about how nobody supports women's sport in Australia.
There are huge hurdles in perception and economics to overcome until we get to a point where women players are afforded the prestige and livelihoods they deserve, but the solution starts with you simply turning up.