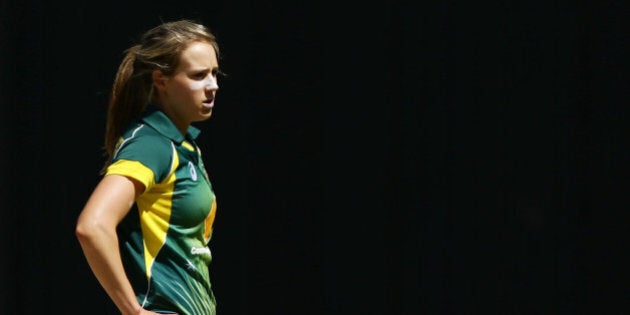 Perhaps you've imagined yourself scoring a century on Boxing Day at the MCG, or kicking the winning goal in an AFL Grand Final. Maybe you've thought about what it would be like to win an Olympic gold medal, or a grand slam tennis or major golf tournament. Or maybe you've pictured yourself looking down at a sea of people in Pit Straight after taking out a Bathurst 1000.
While all of these scenarios may be extraordinary experiences for those few talented enough to be involved (and are well worthy of the odd daydream or two from the rest of us), have you ever seriously considered how it must feel to be a professional sportsperson at a time when social media is such an easily accessible and powerful platform?
In years past, the only connections between athlete and supporter was on game day itself, or the mostly one way conduit controlled by traditional media. Now, Facebook, Twitter and a growing list of other social media platforms allow fans and critics alike to voice their opinions to any given athlete, and the world, in seconds.
The behaviour of crowds on game day has, in the most part, improved dramatically over the years, due not only to real penalties for unacceptable behaviour but also the growing intolerance of it by the vast majority of attending fans.
However, there are no such restrictions on social media. While unsavoury incidents have lessened considerably at sporting events, professional athletes have become increasingly subjected to harassment and abuse online.
Attacks on sportsmen and women on social media are often not even instigated by any action on the field, but because of their race, gender, religion, ethnicity or a multitude of other perceived faults in their makeup.
Female athletes in particular are targeted by the most insidious vitriol imaginable. Threats of rape, derogatory comments on their looks, and promises of all manner of sadistic scenarios are commonplace for sportswomen who have a presence on social media.
Tweddle ended up answering only a handful out of hundreds of questions as the vast majority had nothing to do with her sporting achievements, instead concentrating on her appearence, gender, and sexuality.
While some were as puerile as asking why she was not in the kitchen, far too many were made up of descriptive accounts the sexual acts the commenter wished Perry to perform.
Indigenous athletes are also often targeted. Adam Goodes took time out of the game this year after weeks of both constant booing during games from a minority who refused to give up their 'right' to do so and a torrent of abuse on social media.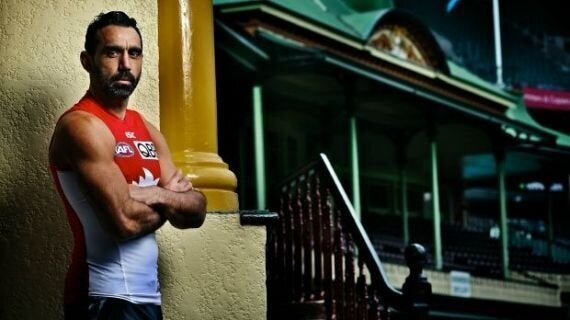 Sydney's Adam Goodes took time away from the game because of constant booing at games and abuse on social media. Photo: Brendan Esposito, Fairfax Media
And in 2013, a racist attack on Greg Inglis prompted a response by Mal Meninga in the Sunday Mail, while last year both Ben Barba and Nic Natinui made headlines for similar racial abuse online.
Even more deplorable is the sadistic joy some get out of others' personal tragedies -- in 2012, NSW Origin Skipper Robbie Farah was subjected to some particularly vile commentary after his mother passed away.
To think that an athlete of any race or gender cannot be affected by such consistently hateful, explicit or derogatory vitriol is naïve at best.
Director of Insight Elite Performance Psychology, Grant Brecht, has been the Sydney Swans' sports psychologist for more than 16 years and says athletes of all ages -- but especially those younger and less experienced -- can be tipped over the edge when attacked on social media.
"Elite athletes can be under enormous stress competing day after day at a very high level, and the resulting stresses and emotional 'hits' from social media posts can be too much for some," Brecht said.
"Much also depends on the personality characteristics of the athlete in question. While some can cope with the attacks, others are less equipped to deal with the emotional hit they take when social media posts are particularly vindictive and cruel.
"Quite a few athletes suffer from their own quite severe mental health concerns such as depression and anxiety, and the negativity of some of the social media postings can heighten the feelings of distress and uncertainty felt by these athletes."
Although Brecht said younger athletes are more prone to being affected by social media attacks, he points out that it is only this year that we have seen the effects a mob mentality can have on even very seasoned players when targeted on social media.
He also said even for those athletes who appear to handle any abuse aimed at them on social media, they have people close to them who are perhaps not able to cope as well with watching a loved one being constantly attacked.
"Family and friends often get caught up in trying to assist the athlete to cope with social media attacks. However, they themselves can often fall victim to their own heightened anxiety and anger over the unfairness of it all," Brecht said.
As powerful as social media has become, it is a still only a tool, and like any tool it can be used in a positive or negative way. Unfortunately its use requires no training, little skill and even less intelligence, and the only moral limitations on how we use it are those we impose on ourselves.
Although most of us will never have the chance to score a length of the field try in extra time to win an NRL Grand Final, or shoot the winning goal in a netball World Cup, we do have one thing in common with all professional athletes -- we are all people.