Getty Images
"I'm sorry, Miss, but your flight is non-refundable."
These were the words that kept ringing in my head as I dropped the phone to my side.
**
Two weeks prior to that phone call I was given news that I was being deported from New Zealand. My job was made redundant and because it was a sponsored position, my visa terminated with it. I was being forced to leave the one place I thought I was going to stay forever.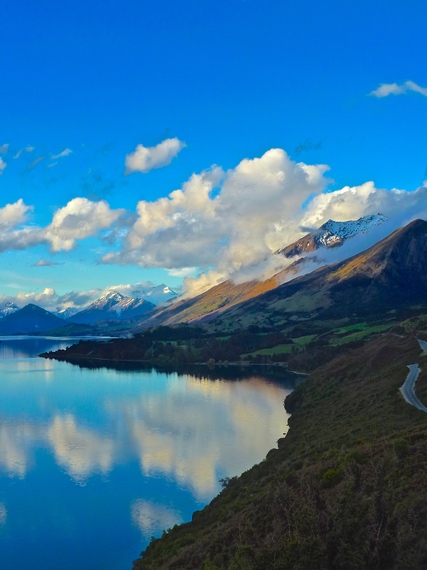 I spent the first few days in disbelief. I refused to deal with my new situation and the stress that came with it. I had to figure out how to move out of a country with no plan, no savings and no motivation. I wasn't ready to say goodbye to my life I created, the friends I made, and my job I loved. So with only a week to spare I found the strength to make a decision, and I applied for the Working Holiday Visa in Australia.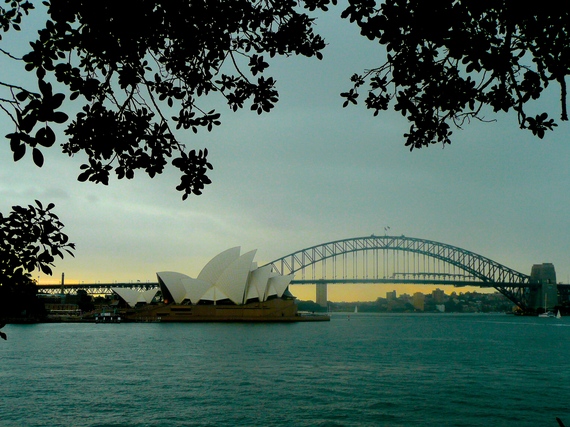 I arrived in Melbourne with an interview arranged in Sydney for a management position. I was excited to have a new plan coming off the most frantic and emotional two weeks of my life. But then my phone rang the day I was to leave for Sydney with an opportunity that literally put a fork in my road. It was a job offer through an agency I signed up with before I left New Zealand. They had a position open at a five-star resort on the beach starting the next week...in Western Australia. As grateful as I was to have a job offer, my stomach was in knots knowing that I needed to make another life-altering decision. Should I go to Sydney, one of my favourite cities in the world, or lose my ticket and go west to unchartered territories? It was a decision that needed to be made fast, as in next-few-hours-fast.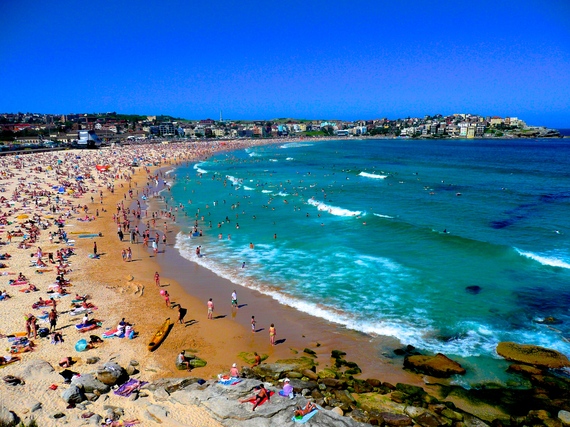 I ended up choosing to go west to live and work on the beach in a small town I couldn't even pronounce. Dunsborough was three hours south of Perth and far from anything I've ever known. Riding the bus down the coast I was immersed in sunlight, barren farm land and the occasional small town. It made me happy to know that I would be experiencing new cultures and people almost half-way around the world from the small town I grew up in. It was a big reason why I left Idaho in the first place; I wanted to meet new faces and places.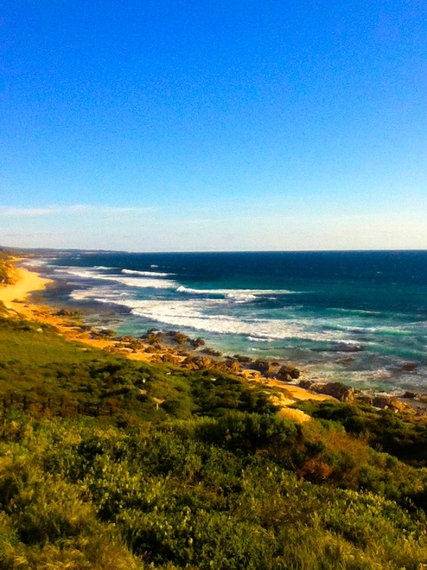 I was dropped off in Dunsborough at the Information Centre, not far from where I would be living. My job and living arrangements were all made through the job agency, including transportation to my workplace. As I walked through the middle of town with my belongings, I could see the ocean at the end of the road. It was turquoise, the colour you see in National Geographic photos. My hostel was conveniently located metres away from the water, the closest beach-front property I've had the pleasure of residing in.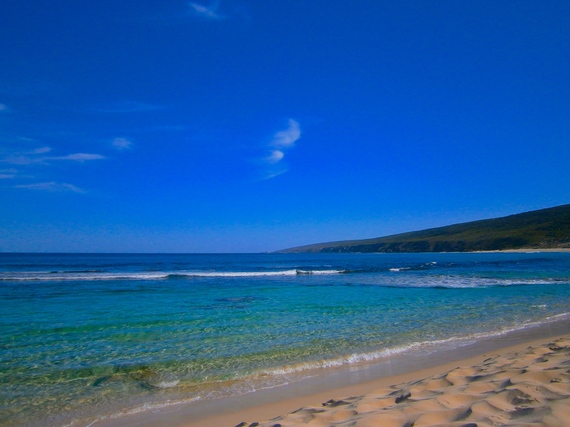 I met my roommates and the rest of the hostel family throughout the next week. We all worked and lived together, and even spent our days off together. Living close to the Margaret River wine region, we were spoiled with local produce, incredible wine and an up-and-coming boutique brewery scene. We'd pile in cars to drive hours around the southwest, climbing big trees, go wine tasting, and camp on the white sand beaches. It was here that I saw my first whale. I was at work in between shifts when I looked out to the window to see a whale breach the water and crash back down. I squealed with delight, and my smile didn't leave my face for days.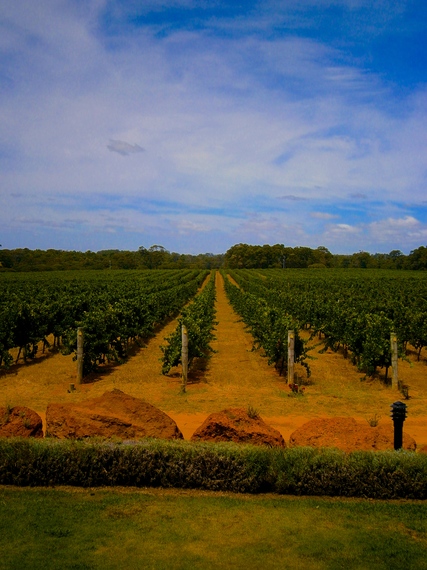 As I settled in to living in a small surf town in Southwest Australia, I realised how much I'd grown accustomed to the laid-back Aussie lifestyle. I got used to businesses closing up shop for a big swell, petrol stations only open until 7pm, and paying $10 for a pint at the pub. I grew to love Dunsborough and the surrounding area with all of my heart. But nothing prepared me for the first time I saw a kangaroo in its natural habitat.
The winding drive to work was 12 kilometres through Cape Naturaliste National Park. Rolling hills, farmland and coastal views were the norm, and at sunset hundreds of kangaroos found their way out of the forest and into the last of the light. The first time I saw them I was driving to work. I glanced over to see a pasture full of kangaroos, feeding off the land. I parked on the side of the road and got out of my car. My eyes connected with each one, as if I didn't want to miss any of their movements. I stood in appreciation. I stood in awe.
**
I spent the entirety of my Working Holiday Visa in Dunsborough. I had, without even realising it, created a wonderful life comparable to my previous years in New Zealand. I had found a new paradise in an unexpected destination.