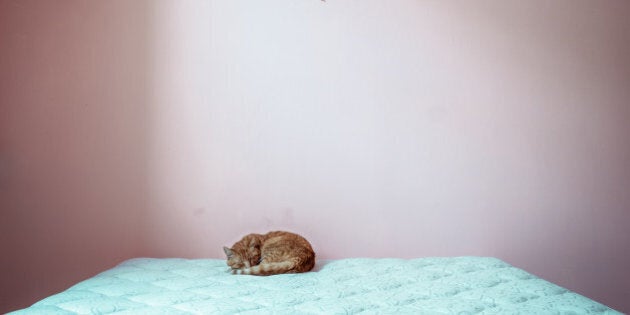 Arguably one of the biggest challenges facing the homelessness and housing sector is the eternal and rarely fruitful search for available and affordable homes to support our state's most vulnerable.
And yet a report released last week by Prosper Australia uncovered the shocking reality that flawed housing policy has resulted in 82,724 Melbourne homes sitting vacant, their potential to provide the most basic human need of shelter squandered.
This is a clear signal that government policy needs reform.
Now, our tax system treats housing as a means of generating wealth; the capital gains tax concession actively encourages speculative investment; and negative gearing effectively compensates investors for losing money on rent. An empty home can seemingly be a better investment for its owner than a full one.
With 19 percent of all investment properties in Melbourne sitting vacant, clearly owners are opting to do just that.
In Victoria there are currently 34,726 households awaiting public housing. The highest priority applicants will wait an average of 11 months to be housed; but with only around 7 percent of public housing properties turning over to new applicants annually, the reality is that most people on the list will be waiting for years, or will be never housed in public housing.
These empty, unused homes could theoretically house more than twice the number of households awaiting public housing in Victoria; accommodating people who are experiencing long-term homelessness, fleeing domestic violence, or living with mental illness or disability, and who are in serious and urgent need of a place to call home.
Over the past three years, demand for homelessness services has risen by more than 30 percent, with some services experiencing an increase of up to three times the normal rate over December. Services are working tirelessly to support people in need, but with Melbourne's median rent hitting $370 per week (DHS, June 2015), more and more people are simply being priced out of housing, and pushed into homelessness.
Absentee ownership is a kick in the face to anyone awaiting shelter, but it also creates a black hole in our economy as local businesses have less opportunity for trade, and community members less chance to connect with neighbours.
So what is needed to turn the ship around?
Like air, food, water and sleep, shelter is absolutely essential to people's lives. It is critical to people's health and wellbeing; to their ability to engage in education or employment; to raise a family.
So why are we making it so impossible to access?
There has been some positive progress, with Victoria's Treasurer Tim Pallas leading an Affordable Housing Taskforce, live national discussions on tax and reform of federation, and the Plan Melbourne refresh mooting consideration of inclusionary zoning. But discussions are of no use if change is not made.
It's high time for Federal and State Governments to take action to deliver housing market outcomes that actually house people.
The combined annual cost (or national loss) of the capital gains tax concession and negative gearing is around $7 billion. This in itself should drive pressure for reform.
It's time to refocus government policy to deliver the housing people need, including:
restricting tax deductions for negative gearing and increasing capital gains tax, and redirecting savings to social housing investments
increasing the cost of holding land unproductively by shifting State taxes on housing away from stamp duty and towards land tax
investing in rental subsidies for low income earners, and
introducing inclusionary zoning (to increase possibilities for social housing) in the planning framework.
Ending homelessness is and should be everyone's priority.
We cannot afford to wait any longer.