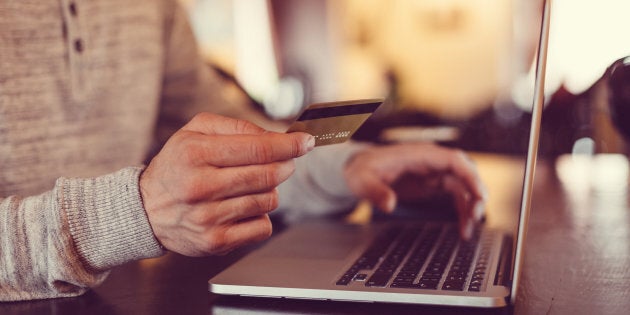 In the movie 'Moulin Rouge', Ewan McGregor's character was right when he said 'love is a many splendid thing'. What other explanation can there be for the number of people across the globe who continue to flock to online dating sites in the hope of finding The One, or maybe just the one for right now.
We all know that love hurts, but a growing number of people looking for love online are getting hurt financially rather than emotionally. Organised crime groups with elaborate scams are ripping people off and causing untold emotional and financial damage in Australia. It seems that, for some people, resilience to scams and manipulation evaporates from the moment they choose to swipe right.
While these scams often take place on dating websites, one third of dating and romance scam victims report first encountering their scammers via social media. Typically, criminals stalk their victim online to understand their values, likes, and dislikes. They then create fake online profiles that match the interests of the victim. Then they make contact.
Education and awareness remain vital to countering these kinds of online romance scams. The best advice is, be careful what you share online and on social media.
The scammer then expresses strong emotions within a short time, suggesting moving the relationship to more private channels -- such as phone, email, or instant messaging -- to avoid detection. Frequently the scammer will claim to be working or travelling overseas.
Over time -- sometimes several months or even years -- scammers groom their victims by building trust and emotional commitment. Only then will the requests for money come. Often these requests are associated with an alleged personal or business emergency. If the money is not forthcoming, the criminals will send more desperate requests to their caring victims. If the victim does send money, a new request for money will shortly follow. There'll always be an excuse why they need more money, and why they can't meet in person.
The victims of these crimes have lost large amounts of money -- in some cases over $100,000 -- and some have mortgaged houses or taken loans. The emotional toll for victims is devastating, and even deadly for some.
Worryingly, dating and romance scams have evolved, and now often involve blackmail through sextortion, where compromising images of the victim are obtained, then used to extort money.
The Australian Competition and Consumer Commission's (ACCC) eighth annual report on scam activity revealed that dating and romance scams had led to nearly $25.5 million in financial losses. However, quantifying the scale of this problem is challenging. Victims often describe how the emotional and psychological pain associated with being victimised is made all the worse by statements about their naivety. So it's likely that these crimes are under-reported.
The victims are often angry towards government, police and the financial sector for not stopping them. But, bringing these kind of offenders to justice is no easy task for our police. Given the anonymity of the internet, and its associated encryption technologies, the identification of offenders is extremely difficult, and often impossible. Even if identified, the scammers are usually located overseas in countries with endemic corruption.
A victim's losses are seldom recovered, making prevention and disruption government's best response to this phenomenon.
The ACCC and some state government agencies use financial intelligence to identify potential victims and advises them via letter that they may be the target of a scam. Nevertheless, it remains the victims' responsibility to disengage from the romance scam.
Banks and money remitters use fraud detection tools to proactively detect unusual transactions. They will routinely call customers to verify transactions, determine the purpose of transactions that they suspect are fraudulent, educate customers, or halt transfers. Again, it's the victim's responsibility to disengage from the romance scam.
Government and the private sector also work together. In 2016, the ACCC began a pilot program with companies from the banking and financial services industry, telecommunications sector, and social media companies such as Apple and Facebook, to share information and insights to improve scam prevention.
So while 'Love lifts us up where we belong', the best prevention still comes down to individuals being far more cautious in matters of the heart online. Education and awareness remain vital to countering these kinds of online romance scams. The best advice is, be careful what you share online and on social media. Don't accept invitations from people you don't know. And don't send money to someone you've never met in person.