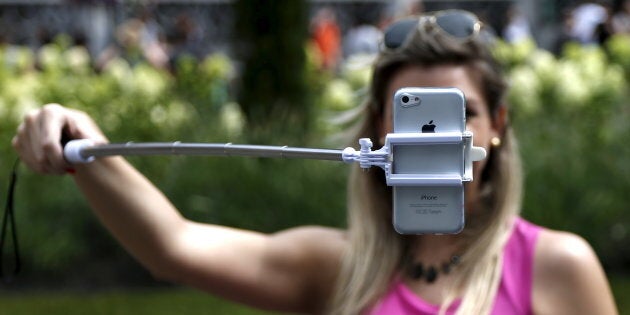 I'm calling BS on the 'Unplugged Vacation'!
There's been much talk in recent years about smartphone obsession and the unequivocal benefits of getting away from it all devoid of contact with digital devices and the interwebs. The arguments for taking technology-less holidays are generally cited as wanting to be more connected with friends and family, to reset, and to live more in the moment.
Granted, these are all noble goals in their own rights, by why-oh-why do it without technology?
Sure, the hyper-connected world has changed travel. Gone are the days when you would go backpacking for six months and your family would only hear from you when you sent them a postcard or found an internet café with a reliable connection.
Gone too are the days when you would sit on a plane for 12 hours with no entertainment other than the person sitting next to you, a book, or your Walkman*. Technological advancement in travel is not necessarily a bad thing. In fact, it's a great thing. Essential even.
When people share their holiday and travel experiences online in real time, it opens our eyes to everything the world has to offer.
Why would you deny yourself the ability to -- at a moment's notice -- consult a GPS, book accommodation and transport, look up attractions and historical facts, phone a friend, take a photo, take a selfie...
Why do selfies get such a bad rap? No one got upset when people used tripods to take photos of themselves. And what about people who travel alone, why shouldn't they feel just as comfortable and proud taking snaps of themselves in exciting locations? (We probably don't need to point out that a smartphone is a tad easier to fit in a daypack than a camera and a tripod.)
If it doesn't happen on social media, does it really ever happen?
Which brings me to social media. Do we really want our Facebook and Insta feeds clogged up with scenes of people's home cooked meals, baby milestones and the adventures of their dogs? We can see all that at home without logging on.
Social media is an absolute match made in heaven for taking in new horizons and taking on new experiences.
When people share their holiday and travel experiences online in real time, it opens our eyes to everything the world has to offer. It inspires and connects us. Sure, there's always that one friend who is infuriatingly, constantly in some stunning, foreign location or another, but we just hide their posts.
When we use social media to document our own getaways, not only can we make our own friends as jealous as hell, it saves us the painstaking process of printing photos and putting them in photo albums we will probably never look at again.
So, I say embrace the digital age of travel -- and after you've used your devices to make logistics efficient and documented, make sure you put them down to take in the sights, talk to your companions and drink in the memories.
*For readers under 30, a Walkman is an analogue iPod.
ALSO ON HUFFPOST AUSTRALIA