Becoming a new parent does not have to mean your wanderlust days are over and any trip beyond the local shops is too hard.
I am a seasoned traveller, so is my husband -- between us we have been everywhere from Antarctica to Afghanistan -- but now we have a delightful five-month-old budding adventuress called Sabina.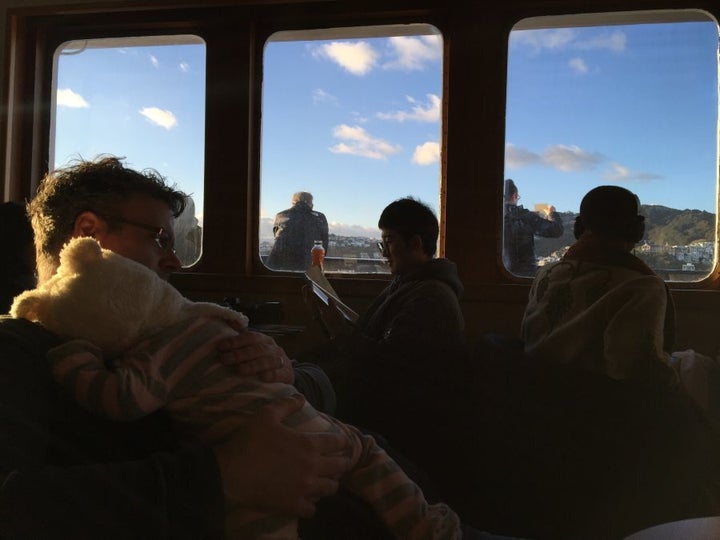 So when it came to post-election breaks, we decided to forgo the easy beach option and instead took the little one on a ten day trip, (2,500 km drive, 5142 km worth of flights and two bouncing ferry rides) that took us from Canberra via Melbourne to see friends in Wellington and finally on to New Zealand's stunning south island.
What could go wrong? And what were we thinking?
New mothers have enough anxiety and babies produce enough tears. But despite various poonadoes, projectile vomits and one lost pram, we survived and even loved it. It is possible with a mewling infant to have fine dining experiences, encounters with nature and a good soak in a thermal spring.
So here are my top tips for travelling as first-time parents.
Less is more, but pack a good day bag.
Okay, Sabina had her own suitcase double the size of ours, but every item being packed should be questioned. Book a place with a cot so you have one less item to carry. Do you really need to bring a pram? The real key is finding a base where you can launder bub's clothing. Is there a friend's home or hotel laundry you can use? And a well-packed day bag is crucial. Everyone is out of their comfort zone and a day out or dinner could be wrecked by depleted quantities of wipes or a missing bottle.
Expect the unexpected.
Due to a lost baggage tag, half of Sabina's pram did not make it across the ditch and had its own holiday in Melbourne Airport. So the awesome plan to let Sabina sleep in the pram's bassinet quickly went out the window. We both calmly switched to baby wearing on the holiday, starting with wearing Sabina through customs and the metal detectors. And while the pram top did not make it over the Tasman, fortunately our baby capsule did. Australia and NZ have the same child seat regulations, but we could not find a place to hire a rear-facing seat for a child under six months. Surprise mirrors and phone videos are baby's friends in an emergency. Disembarking the Cook Strait ferry in Wellington we got stuck in an elevator with another couple and bub. The emergency button did not work, and only one phone did, so the babies had to be entertained until the crew pried the doors open.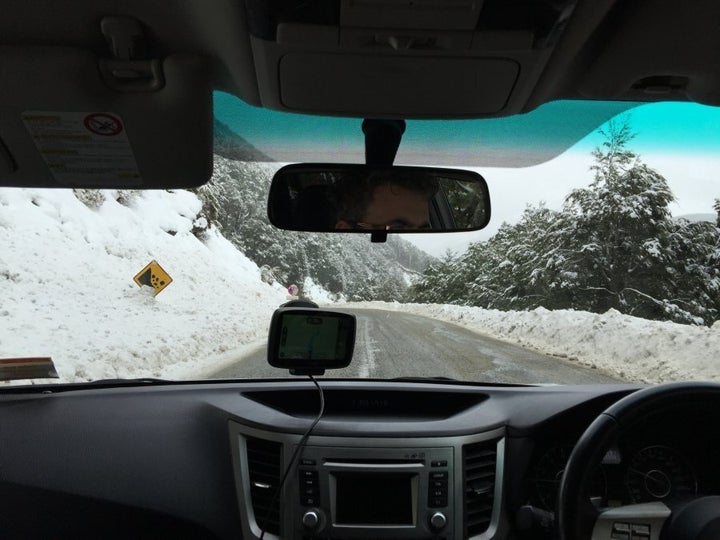 Seek assistance.
We found staff at Melbourne and Wellington airports helpful for travelling families. Stories of women being made by security to sample their own breast milk are long gone. Hot tip - If you want a passport stamp for your nascent world traveller, you just need to ask. Although very busy, flight attendants and waiters were also great. Get the cabin crew to let you know when the descent is underway.
Change the baby before the flight.
We did not do it. We regret it. However, a code-brown change on a plane is doable. I am here to tell you that the change table in the toilets are probably too cramped for a full outfit change. Try to organise your must have items before take off so they are in easy reach.
Ease the pressure.
It is awful to see babies on a plane who can't voluntarily swallow and therefore deal with the change in air pressure, but Sabina landed pain free. As she was a bit sniffly, we gave her Baby Panadol 40 minutes out from landing and started giving her milk as the descent started (30 minutes out). Don't let the baby drink it all in one go. You need it until landing. I have read about blowing on babies' faces to make them swallow if they are not hungry, but we did not need to try that.
Smells like home.
Well it should. Lay down a muslin from home and add an item of your clothing to the hotel cot to help them feel safe and sleep, well, like a baby.
Don't take on too much.
Bubbas still need quality nap time and will very easily get overstimulated or bored while on the road. Sabina loved that I sat next to the baby capsule in the back seat next. The baby will dictate the stops, but expect to stop driving every two hours or so. These pit stops will add hours, but you'll discover hidden and most delicious treasures like the Long Track Pantry at Jugiong, NSW. We cut our original road travelling plan down for the South Island. Queenstown and Milford Sound and in their place were the incredible, and yes, adorable, seal pups which play in winter months under a waterfall just north of Kaikoura. Such a highlight!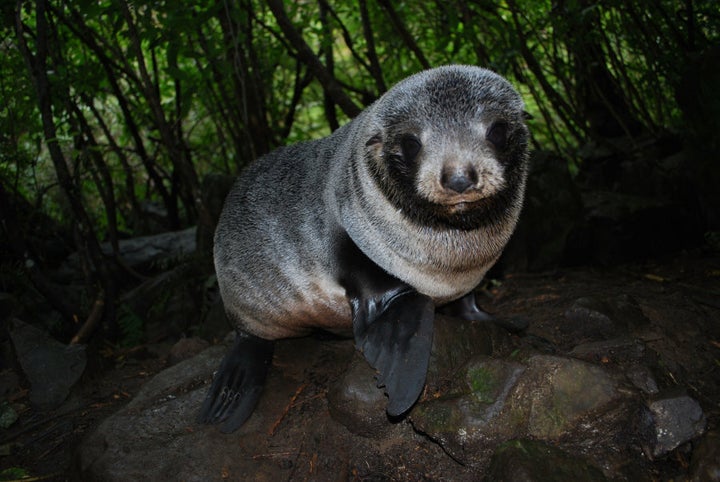 Sabina also got to try the lovely thermal waters at Hanmer Springs. The warm water set her off with squeals and set the scene for a long afternoon nap.
Reconsider dessert.
It does not matter how good the food is, baby's patience can be tested by three courses. We made this mistake once before we learned Sabina is not one for long lunches. Most dining experiences on this NZ trip were utterly delicious, especially the divine Boat Shed Café at Nelson, but were seriously lacking in romance with all the serious nappy changes before the first course arrived.
Eye sponges.
It may or may not be the first time you have been to these places, but remember that baby's eyes are soaking up all this newness and wonder.
Try to go in to baby travel with your own eyes open and don't let yourself be held back by the unknown. Think of it as less a chance to recharge, more an opportunity to share an experience with a new life. It is easier than you think, just different from pre-baby life.