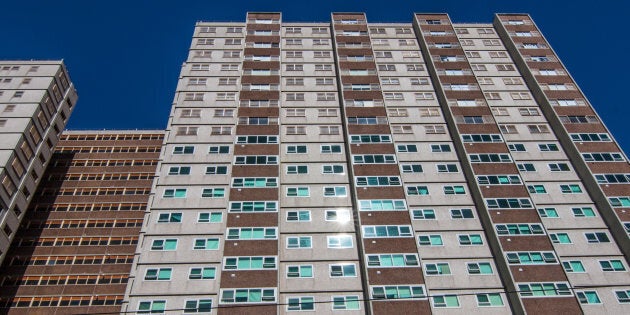 Malcolm Turnbull has spent the past week hosing down expectations that the Federal Budget will tackle housing affordability, calling it a lower priority than issues such as infrastructure and energy. But for most Australians, almost nothing is more important than having a roof over our heads and living in a stable home.
Home is where the heart is. It's where we spend time with those we love, make memories, enjoy our privacy. It's a space we can make our own, helping us find the peace and stability to take on all the other parts of our lives.
Home is not about owning or renting. Everyone needs -- and should have -- a home.
That's why Anglicare Australia has been producing the Rental Affordability Snapshot for the past eight years. The snapshot highlights the lived experience of people on the lowest incomes in the rental market. And it's shown us that it's getting tougher for renters to make a real home for themselves and their families.
People are enduring severe financial stress to try and keep a roof over their heads.
Year after year, we find that Australians on low incomes are struggling to pay rent and make ends meet. People are enduring severe financial stress to try and keep a roof over their heads.
Local Anglicare agencies have told us countless stories of people and families on low incomes pushed into desperate situations trying to pay the rent -- and it's no surprise. In Sydney, the median unit rent has climbed to $525 a week, but the net pay of someone earning the minimum wage is just $599.
This was borne out in this year's Rental Affordability Snapshot, with just 23 affordable properties out of over 13,000 in Sydney for a person earning the minimum wage. Without action, our major cities will become places where only the very wealthy can avoid housing stress.
It's even worse for people living on income support payments, who can hardly afford rent anywhere. Payments such as Newstart, Youth Allowance, Disability Support and Aged Pensions have become a poverty trap. They're so low that paying rent means you can't then afford to buy food, clothing, transport or go to the doctor.
Youth Allowance simply does not cover the cost of private rental accommodation, with just eight affordable share or single properties for a person on Youth Allowance out of 67,000.
We know of a 21-year-old man, James*, who has been staying with different family members for months at a time while living on Youth Allowance. He's been offered a job trial in a rural location, but he has no family members to stay with. He can't afford to rent unless the job trial is successful, but there are no short-term accommodation options. James is stuck in a Catch 22. He can't take the job trial without accommodation, but he can't secure accommodation without income from a job.
All over Australia, renters are faced with impossible choices. Clare* is a single mother who pays $470 per week in rent. She was working full time until six months ago, when she left her husband after a domestic violence incident. Clare had to leave her job to look after her children, raising them on a weekly household income of around $600 per week. Relying on income support, she is now struggling to pay the rent and support her family.
Many single parents are in the same position. This year's Rental Affordability Snapshot shows that out of 67,000 properties advertised for rent across Australia, just 804 were affordable for someone supporting two children on the Single Parenting Payment.
The government has acknowledged that we are facing a crisis in rental affordability. But the support it provides homeowners and investors dwarfs our national investment in social housing. It might be politically expedient for governments to support the home owning aspirations of middle and upper Australia, but it is morally and socially corrupt to deny so many Australians a home.
If the past eight years have shown us anything, it's that housing affordability is not a problem that can simply be left to the market.
So there is a link here between Australian values and property values. Is privileging the privileged the main game of this new Australia? Or can we recommit to the notion of a fair go which gives everyone the right to a home -- public, private or rented?
Now that the Treasurer has acknowledged the depth and importance of the issue, the Budget will be a pretty clear indicator of the where they want to go. If they're serious about the right to a home, it must include investment in public housing, a plan to improve renter's rights, more support for community housing options that meet everyone's needs, and a commitment to winding back Capital Gains Tax and negative gearing concessions to fund this investment in housing. We also need to see income support payments go up as a matter of urgency.
If the past eight years have shown us anything, it's that housing affordability is not a problem that can simply be left to the market. It's time for the government to reclaim its responsibility to provide a home for its citizens -- and this Budget is their chance to do it.
ALSO ON HUFFPOST AUSTRALIA