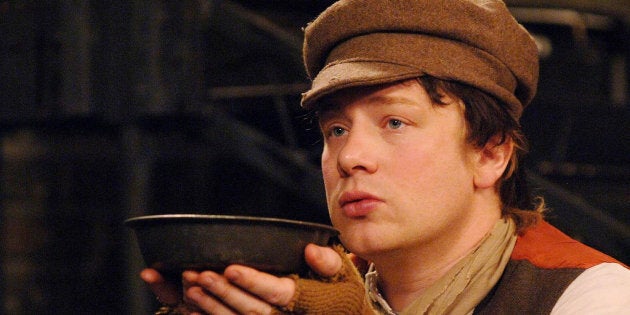 It's nearly 150 years since Charles Dickens' death, but we still use his work to help us understand inequality and unfairness.
'Oliver Twist' helps us understand the trauma of poverty, without shying away from depicting the conditions in the workhouse.
'A Tale of Two Cities' shows us the consequences of brutalising the poor.
'Great Expectations' reminds how much wealth and good fortunes depend on luck, and how easily our fortunes can be reversed.
But Dickens' work was significant because it also shows us the beneficiaries of inequality -- those who believe that the poor must be kept that way, and that their own comfort depends on it.
Dickens showed us this attitude at its worst. As Josiah Bounderby (the status-obsessed businessman in 'Hard Times') and Mr Bumble (the workhouse manager in 'Oliver Twist') enjoy opulent lifestyles, they complain about the audacity of the poor who dare to ask for more.
I don't believe that Australians have knowingly walked this far from their support of a fair go.
As the Government prepares to introduce its welfare changes to the parliament, I have not so much been reminded of Dickens' work as unable to think of little else. Behavioural measures aimed at those unfortunate enough to be unemployed, based on the presumption that they are greedy and manipulative, can only be described as cruel.
It's as if the government believes we could only maintain our comfortable lifestyle if we had someone to kick. And, as in Dickens' time, that someone is the easiest target of all -- the poor and the unemployed.
The changes proposed by the government would create a demerit system for Centrelink recipients, expand the cashless welfare trial, penalise job seekers who miss appointments, and force people to run down their savings before they can seek help.
Other measures would mean that personal crises, such as family violence or relationship breakdown, cannot be considered when people have problems completing their paperwork. The subtext here seems to be that people are using their life circumstances as an excuse to take advantage of the rest of us.
The need for this is debatable. The savings are small and the potential consequences large. For example, requiring someone to draw down on savings for six months, or until they have virtually nothing left, before accessing government support is counter-productive. It will simply mean that those on Newstart begin their new start already below the poverty line. That's hardly a good place from which to gain employment and start again -- and our emergency relief services are already overwhelmed by people on income support.
Perhaps the Department of Human Services and its staff are being used as the Guardians of the workhouse in 'Oliver Twist', who established the rule that people: should have the alternative (for they would compel nobody, not they,) of being starved by a gradual process in the house, or by a quick one out of it.
So many of the measures before Parliament are at best untested, and in some cases actually fly in the face of international evidence. The proposed drug testing program has been widely panned by the medical community and the community sector. Evaluations of similar drug testing regimes overseas have found them to be expensive and ineffective.
Of course, we have to ask ineffective at what? If the aim is to enable people to address their drug use through referrals to rehabilitation and counselling, then we would expect to see increases in funding for those programs. If, on the other hand, the aim is to provide a rationale for kicking the underdog then it may well be effective.
And what evidence is there for keeping government benefits so low? Even the business community is calling for an increase to Newstart because it's trapping people out of the world of work.
Anglicare's agencies have found that there are more than six disadvantaged job seekers for every vacancy at their skill level. In some parts of the country, that number is as high as 10. In the face of this, continuing to blame people for being unemployed is unreasonable and irrational.
The evidence to support these measures -- drug testing, behaviour management, accentuating poverty -- is sparse or concocted. Just like the Dickensian world we began with, this is about a plentiful society where people who already have so much begrudge small crumbs to those with so little. It serves to keep people poor, to limit social mobility, to create and maintain the myth that our society will not and cannot be generous to all.
It is more pernicious still -- it treats people who are victims of the system as though they are cheating the system.
Between the planned drug tests, demerit points for Centrelink recipients, and the dehumanising 'robodebt' system, it feels very much like we're in the midst of a campaign to criminalise people accessing the social safety net -- and leaves me wondering why people with so much seem to need an underclass to mistreat and punish.
I don't believe that Australians have knowingly walked this far from their support of a fair go. Our hope is that the Senate will reject these changes, and join with us to design a system that works for everyone.