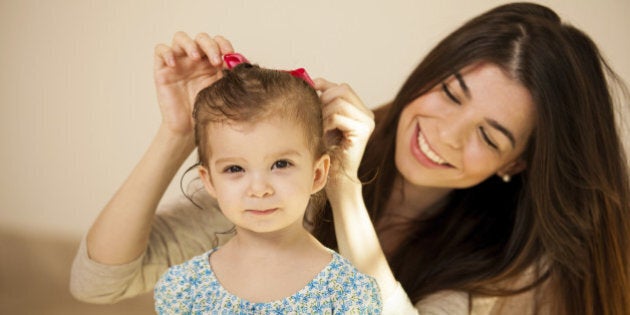 1) "Aren't you worried she'll sleep with your husband?"
NO. I like to think my life choices include a future husband who doesn't sleep with au pairs. Plus, let's face it. They're twenty-somethings in Australia. They don't just come here for the beaches.
2) "So, is an au pair like a nanny?"
Well, kind of -- except it's also like a sister, a friend, an extra mum, a flatmate, a wine buddy, a spare taxi driver, a confidante, and an adult daughter! No, she's not a professional nanny, she's an overseas traveller who wants to experience authentic Australian life. Sometimes they're professionally qualified, but after hosting 15 I can tell you a piece of paper has nothing to do with how well an au pair does in her role. Sometimes when hiring, you just need to trust your gut.
3) "How do you AFFORD it? We could never spend so much money on something we do ourselves already."
Hosting au pairs has provided me extra income. I have the time free to invest in building our family's future. It's allowed me to go back to work full-time and still have quality time with my children. We meal plan, and an organised life is less expensive in every way. Plus, they're not as expensive as you'd think. I promise they're not here to float in your swimming pool and have money thrown at them.
4) "How do you deal with having someone else in your house all the time?!"
Well, it turns out. "Surprise!" Au pairs like their personal space just as much as we do. I get more time to myself when my au pair is watching the children, and the best investment you can make in your home is unlimited wi-fi. Au pairs Skype home as often as daily, and they're here to get out and make friends. Encourage and support them to do this, and everyone will live stress-free in their own little bubbles. What's MORE of an issue is keeping your kids out of their much-loved au pair's room. Set this boundary straight up and have a no-entry rule.
5) "How do you trust a total stranger with your children?"
I send my child every day to be with carers, some of whom I've never met, but I trust through the centre's hiring process. Have you ever left your child in a gym creche? Shopping centre drop and shop? When you host au pairs, you know their families. You buy their favourite foods, take them shopping, like their Facebook comments and help them navigate their fears of being far from home in a brand new country. I've never hosted a stranger, just the privilege of extra short-term family members. I help them through our family routine before they ever start having sole care, and I stay real about the limits of occasionally unqualified but enthusiastic childcare. I have let au pairs leave early when they weren't suited to my family, but when your recruitment process is done diligently, the benefits outweigh the risks many times over. See my point?
6. "How do I get one? Where do I start?"
I get asked this twice a week, on average. I always reply in the same way. Jump onto Australian Host Family Facebook groups and read their document tabs. Check out some reputable agency websites, all who have helpful blog posts promoting their businesses. Get a post-it on your fridge with a tick sheet of what you need. Post an ad on Gumtree or get a profile one of the many paid membership sites. Once you've hosted, you'll learn from each other and an adventure awaits.
Hosting an au pair is the ultimate life hack, if you've got kids and a spare room, it's a good time to start.
Ask questions and learn more about hosting, on Facebook here.