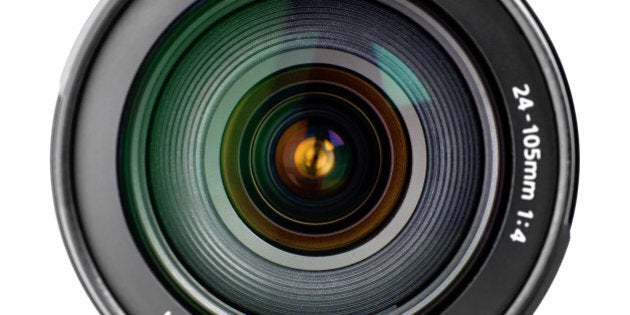 What a ridiculous day I had last Friday. I was nearly arrested for taking photos at Barangaroo in Sydney.
I was down there taking some photos for my friends at Gosford Quarries, who supplied a lot of the sandstone for the area. They are a great Australian company and the owners are like family to me. In the past they have helped me with sandstone, so I thought I'd help them by taking some photos of their great work.
After I had started to take some images, I was accosted by two rangers and informed that I was not allowed to take photos there without obtaining a permit and paying a fee. The rangers were pleasant, and when I told them I was just taking some photos for the Company that did the rock work, they understood how silly the regulation seemed.
They informed me that I had been captured on a video surveillance camera and management had radioed the rangers to come and stop me. The rangers (one of whom had previously been a photographer) pleaded our case to management, but they would not budge.
The rangers informed me that management had threatened to call the police if I didn't stop. So I said: "Go ahead -- make my day," as people need to know how silly this is. What a great headline it will make for Barangaroo: 'Australian landscape photographer arrested for taking photos'.
I asked what law I was breaking but they had no answer. Even if they had come up with some rule of their own, they cannot take away my common law right to photograph in public areas.
I said: "Tell management to send the police as they won't know what law to stop me under either." I also pointed out that there are no signs prohibiting photography. Apparently, it's OK for them to video me without my permission, but I'm not allowed to take photos.
The rangers said: "You have a tripod, so you must be a commercial photographer. Therefore you definitely need to pay and obtain a permit."
I said: "This is discrimination against me because of my profession. Anyone else can take photos, but you pick on me when I'm just helping out a friend. How would you know who is professional or not? People don't need a tripod to take great photos."
They were nice guys, but it is stupid for rangers to pick on professional photographers who just want to take some pictures. If photographers are creating no more impact, and requiring no more access, than the general public, there should be no permits or fees required. We should be encouraging people to take photos, as this will help promote our beautiful city of Sydney.
What is it with some bureaucrats? Have they lost all touch with reality? They pay film makers millions to make movies in Australia, to help promote our country, but they harass landscape photographers. Well, I for one am not going to back off in my fight against ridiculous and over-zealous regulations.
Ultimately, the police did not come. What a sad day it will be when law enforcement officers are required to become the photo police. We need to stand up for photographers' rights.
Since my Facebook post about this, over 1.2 million people (and the number is still growing) are joining the outcry against senseless bureaucracy.
The late Cartier Bressant, a famous Parisian street photographer, would turn in his grave to know how restricted his beautiful city has become. He could no longer take photos like he once did. And Max Dupain's famous photo of The Sunbaker would be an illegal image under today's laws and regulations.
Clearly, this incident has struck a chord with a huge number of people and I believe now is our chance to keep the pressure on these bureaucrats and politicians to bring back common sense.
The one thing I love about the Aussie nature is that we will take only so much rubbish, then we will stand up and say enough is enough.
Now is the time to speak out.
Note: There are three sections to Barangaroo, and the NSW Government (Barangaroo Delivery Authority) manages the operations of the Barangaroo Reserve in the north. This is where Ken was stopped by rangers. Photographers are welcome to visit the southern part of Barangaroo, Barangaroo South, to photograph the commercial towers and the precinct currently being developed by Lendlease. The developers have no restrictions in place and welcome professional photographers to take photos anytime. Lendlease also has nothing to do with the ranger who was at the parkland, who was a government contractor/employee.