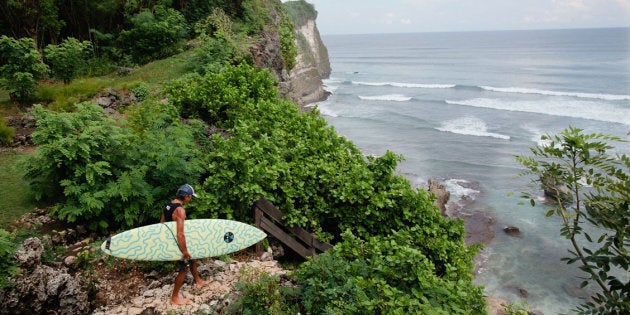 After the last of many visits, I wasn't sure I would return to Bali. The roads were jammed, the waves packed, the beaches neck-laced in plastic. I couldn't shake off the idea that my presence was contributing to the island's slow demise.
Travellers have had similar misgivings as early as the 1930s, when a visiting Charlie Chaplin is said to have snarked: "Bali is ruined. I shan't be back". But the Hindu island's allure is seemingly boundless.
Nowhere else offers such a tantalising mix of surf, food, climate and vibrant local culture. Add cheap flights, stiff offshores and affordable luxury and it's difficult to resist. And while the transformation of its southern districts into an ever-expanding tourist hub has taken a substantial toll, there are good news stories emerging as well.
Here are five initiatives which raise hope that the island may yet enjoy a cleaner, greener future.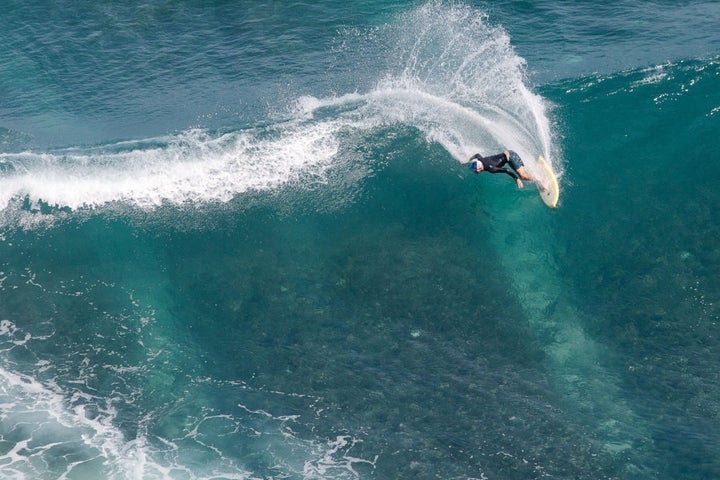 Plastic Bags Banned
Bali's plastic problem is on lurid display in the wet season (December-February) when torrential downpours flush piles of rubbish collecting in creeks and gullies onto the surrounding beaches. Beach clean ups have helped and a scheduled ban on plastic bags is a further sign that the Balinese are keen to address this serious issue.
The bag ban was initiated by two school girls, Melati and Isabel Wijsen, whose three-year Bye Bye Plastic Bags (BBPB) campaign convinced the Balinese Governor. Bali plans to be plastic bag free by 2018 and Indonesia by 2021.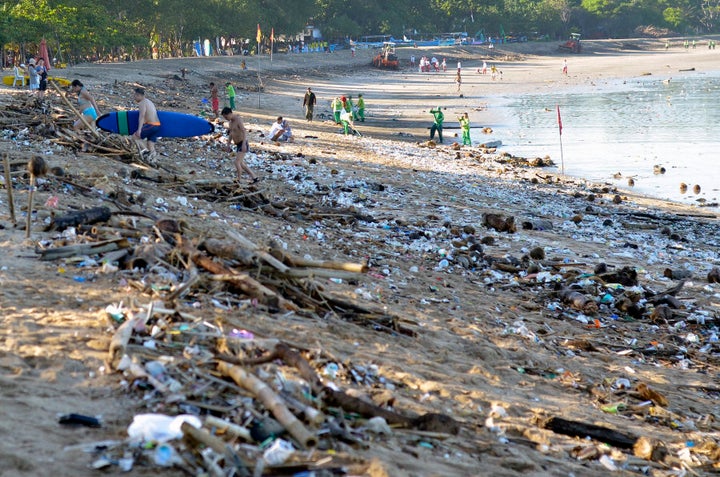 Green School
The Wijsen sisters started their BBPB campaign as a school project when they were pre-teens. Enrolled at Bali's Green School, they were inspired by the school's alternative curriculum and focus on environmental stewardship. Started by North American expats John and Cynthia Hardy in 2008, Green School has gone from strength to strength on the back of their guiding ethos: "be local, let your environment be your guide and envisage how your grandchildren will be affected by your actions." Green Camps are run on site (Ubud) to teach visiting families about Balinese culture and sustainability principles.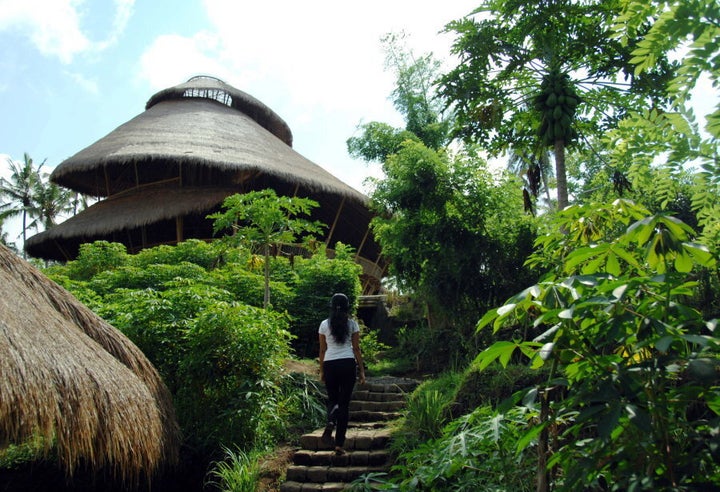 Hotel Moratorium
A long-running development boom has completely reshaped Bali's once laid back southern districts. Despite a surplus of accommodation, developers continue to build more hotels, villas and resorts. The resulting construction sprawl is unsightly in places and is impacting on limited water and land supplies. Recognising this, Bali issued a temporary ban on further hotel building in 2010. Despite a recent study by Udayana University suggesting the the moratorium could be lifted next year, the governor has indicated the moratorium will continue for now.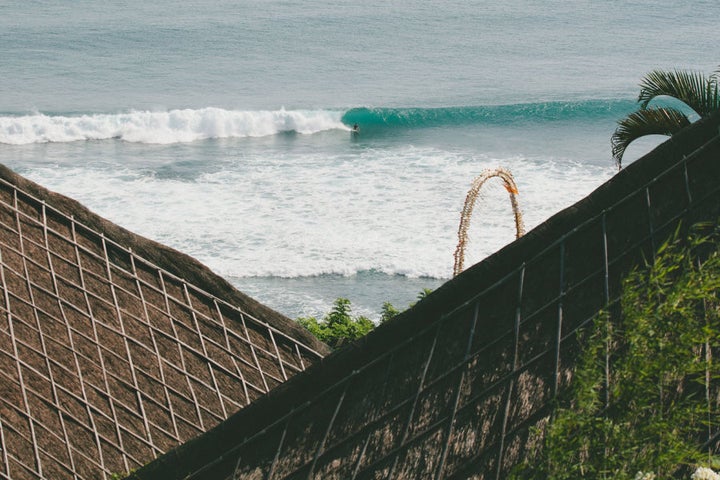 Project Clean Uluwatu
Since its discovery in the 1970s, Uluwatu has gained an international reputation as a surf mecca. The overlooking cliff line, once isolated farmland, is now packed, cheek by jowl, with restaurants, shops and hotels, with a corresponding increase in environmental impacts. At times, the rubbish and sewage would pile up in the adjoining gulch and flush out through the cave at Uluwatu like a giant toilet. Not anymore.
Project Clean Uluwatu have organised the removal of tonnes of rubbish and hooked up all the sewage pipes from the wurrungs to a modern sanitation system. The Uluwatu cave, virtually a scared site for surfers, is in good hands.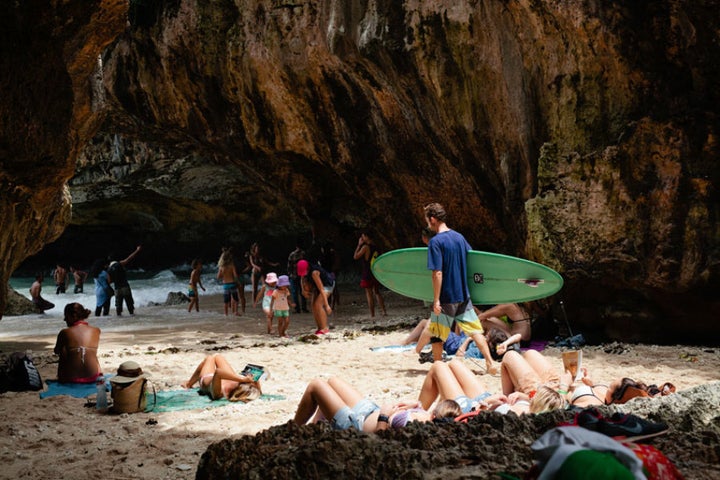 Sustainable Luxury
There a handful of eco resorts on Bali but recent arrival Suarga Padang Padang, on the Bukit Peninsula, leads the way. The boutique resort has been designed to minimise environmental impacts while up to a million litres of rainwater can be stored and recycled on the property.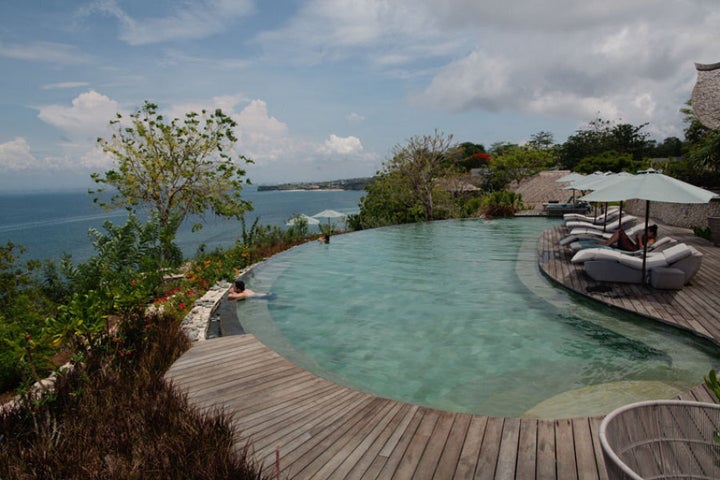 Built largely from reclaimed FSC-approved timbers and bamboo, its solar and battery storage ensures it can run entirely on renewable energy. The words "eco" and "green" are studiously avoided in Suarga's marketing material and most guests will remain oblivious to the full extent of resort's three-tiered sustainability ethos which includes a commercial arrangement with impoverished villagers in faraway Sumba and much else.
These may be small steps but they are perhaps a sign of a more substantial cultural change as Indonesians become more educated about environmental issues. For now, if southern Bali is too congested there is always the island's much quieter north coast to explore.