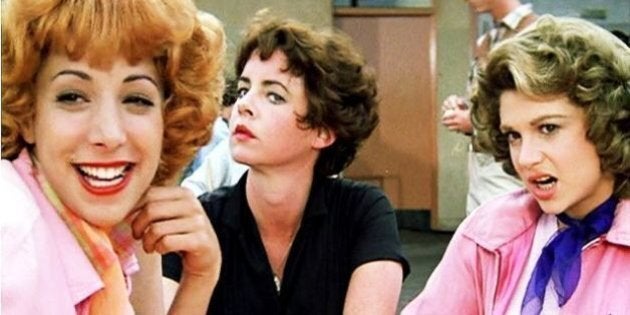 I will never forget my son's school orientation. He was a shy, tentative little boy at the time but that day he was bolder and more confident than I was. I was genuinely afraid, not at the thought of my little boy going to school, not of the enormity of this milestone and not even because finding parking that day had used every bit of my given quota for patience, but because of the other mums.
The schoolyard mum gets a bad rap. She's often portrayed in her active wear with little more to do than bitch about the other mums and drag her kids from school to sports in a four-wheel drive, wearing big framed sunglasses and glossy lip lacquer.
Of course I was a bit afraid of these women. They were the Pink Ladies and I didn't even have a jacket. I thought it would be like mother's group all over again and I hated mother's group. It left me feeling empty.
The truth is that on that very first day I met some women who would actually help me raise my child.
In the past, when I heard the phrase "it takes a village to raise a child" I thought of it in terms of small babies. I envisaged people helping out with the newborn, changing nappies and patting backs, making meals and showering the new mother with love and attention so she could be the best mother possible.
But now that I have a teenager, I see it in a whole new light. In fact, I see it in action. Those women that I met on that first day, and many others who have come into my life as their children have joined the school, are the pillars that hold up my parenting canopy.
My child, who is now extremely social and confident, has seen my relationships blossom at the same time as his have. His friends' parents are my friends and we don't get together because of the kids, we get together because we really like each other. There is no denying that his ability to socialise and make friends so easily is, in some part, due to the friendships he saw the adults forming around him.
But these school mums have provided us with way more than just company and social skills. The need to process what is happening in the teen years is huge and the opportunity to talk to friends going through the same thing is priceless. The camaraderie this teaches our kids is invaluable.
There are mums who have schlepped my kid and fed him, counselled him and talked to him, laughed with him and worried about him. They are the people who make parenting that much easier. They have taught my son the true value of community.
Some of them have, on occasion, turned up to school in active wear, maybe straight from the gym or maybe that's the way they dressed that day -- they do take their children to sports. But they always have a car filled with kids, and not just their own. The sunnies and lippie don't really matter because even if they are there, they never hide the warm hearts and wide smiles.
I'm still easily intimidated and I still don't have Pink Ladies sewn into my jacket but I have a place in a spectacular group of parents and for that I am grateful.