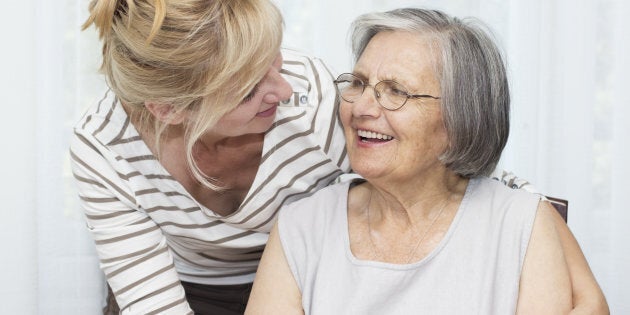 A week before writing this blog, a dear friend of mine died suddenly and unexpectedly. Her death shook me to my core.
As I sat writing for her memorial service, I read and re-read my final paragraph.
"Thank you. For everything. For being your complex self, and a supportive friend. I'm so sorry I never thought to say this to you earlier. Thank you."
I did not know how much my friend truly meant to me until she was gone. I had not thanked her for her support over the years, through some of the most dire times of my life. In our early friendship, we comforted and encouraged each other as we led our lives as single parents in the same town. In latter years she lived thousands of kilometers away, reconnecting with me through Facebook.
I thanked her (I hope) each time she offered support. But she, and I, did not know how important she was in the big picture of my life. Until she was no longer there. Until I could no longer see posts of her interests flick across my Facebook page, or read her messages to me, of hope and endeavour.
Her passing has left me wondering... Have I ever really reflected on how important my friends have been to my life? Have I let them know of my appreciation of their support, how they enrich my days? Have I thanked my family -- my children, my partner, my parents, my sibling, my cousins?
Now, I will also refer to these prompts to thank my friends:
Thank you. I am grateful for . . .
What I most cherish about you is . . .
I began my journey of gratitude on the night I heard about my friend. I wrote to my eldest child, and told him how much I loved and appreciated who he was.
He told me to stop. That it was my turn to be sad.
The next day, I told my daughter how much she meant to me. She hugged me, resting her head on my shoulder.
I phoned my sister. Our relationship runs warm and cold. Depending. But I told her I love her. And we cried together.
I am drained. But I am on a mission to acknowledge the importance of people in my life. Beginning with my husband!
And then there are my friends. I do not take their generosity and support for granted. Each time I meet with a friend is a gift. But do they know their value in my life?
I've attended education and therapy groups where, after knowing someone for just a few hours, we've written kind words about each group member on a piece of paper. I've kept a number of these mementos, referring to them when I've felt down.
Why, when I've thanked relative strangers, and I've experienced the benefits of such acknowledgement, have I not done the same for my friends?
'One day' may be too late. Today is the day for saying 'thank you' to those important people in our lives.
ALSO ON HUFFPOST AUSTRALIA