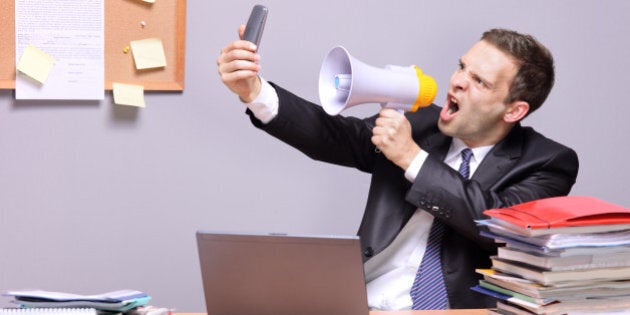 There are a few rules I like to live by:
2. Smile. It's one of the few contagious things worth spreading
3. When you're thinking about someone, let them know
4. Perfection is overrated
Like Chanel, my No. 5 is classic, never goes out of style and is perfect for every life situation.
I wish I had come up with this one myself, but I owe it all to a good friend of mine. He was giving me a pep talk on starting a business, and told me that the 'No Jerks' rule is one he uses to run his own company. If you're a jerk, no deal. Simple.
As obvious as it may seem, living by 'Rule No. 5' really is a game changer. Here's my proof.
I recently spent six months with a negative, emotionally draining client. Like dust in my apartment, the toxicity settled in so subtly I couldn't even put my finger on when it started taking its toll.
A few months in, I realised I had cried more since taking them on than in the last two years combined, was sleeping less and was constantly battling off colds and flus. At one point, I was getting injections in my back because my neck literally stopped moving. No bueno.
Calm down, folks, I survived. In fact, I had quite a miraculous recovery. The day after I left the jerk-riddled project, I got my voice back. My neck was so flexible I was practically an owl. I laughed. Out loud. A lot.
I SLEPT. For the first time in weeks, I curled up and passed out, sans Benadryl or Nyquil. It was glorious.
So there it is, my highly reliable, independent assessment of what happens when you allow jerks into your life. A direct correlation to misery, methinks, and total justification for my new-found appreciation of 'Rule No. 5'.
My point today is this: if you're kind, happy, positive and generous, you are not a pushover. You're a legend, and I love you. You are a human being that people will want to spend time with. You're a person others want to work for. You're someone that quality employers want to hire. You're the person we all want as a friend.
If you don't want to take my word for it, take Maya Angelou's... she's way more legit.
"People will forget what you said, people will forget what you did, but people will never forget how you made them feel."
So go on, make someone feel goooooooood. You jerk.