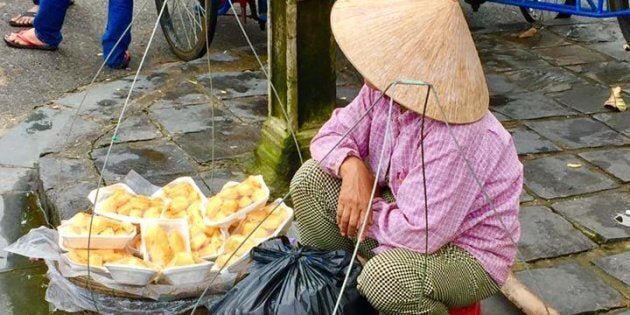 You know what I love most about Vietnam? Happy hour. Everywhere. This is the one thing that did not waiver from one city to the next during my recent Southeast Asian excursion.
Ho Chi Minh City: (Formerly known as Saigon, and much cooler to say)
Bright red, hard plastic stools are all set to face towards the street and surrounds of the busy Pham Ngu Lao district in Ho Chi Minh City. A very French concept, which makes for awesome people watching. Flashing neon lights, a flurry of scooters, and old ladies up way past their bedtime touted dried squid for sale. It was an absolute circus.
Vietnamese menus flew at us left, right and centre, all promising said happy hour drinks if we chose them. After we settled on a restaurant that served something between street food and tourist favourites, we sat down. Immediately I noted a huge rat galloping from the street up and underneath our red plastic chairs.
The two-for-one cocktails arrived and were surprisingly good, as was the banter coming from the tables around us. Vietnamese, French, Americans, Koreans and a couple of Aussies. One of the biggest things I noticed about Vietnam was the mixed bag of nationalities visiting -- it was a place not totally overrun with Aussies (I'm looking at you Bali).
Food arrived, which comprised of a pineapple filled with fried rice and shrimp, along with a traditional Vietnamese crepe. Excellent.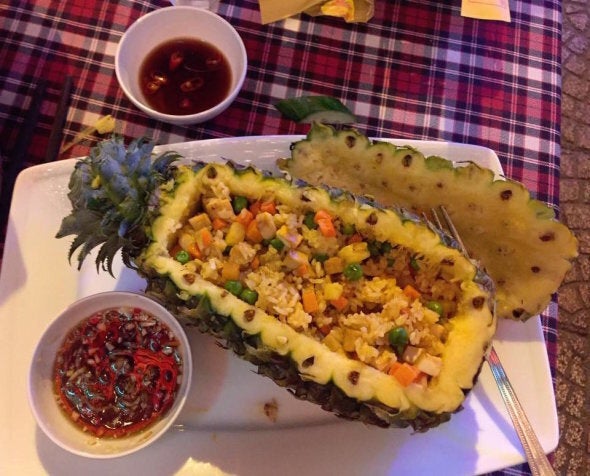 Saigon is a blur of near misses with thousands of scooters, seedy looking 'massage' parlours, French inspired patisseries (Tous les Jours is a MUST) and old military American aircraft from the war. Paired with some of best rooftop bars around, such as Glow Skybar, it's a fast-paced, still-developing city with a rich tapestry of history. Worth visiting.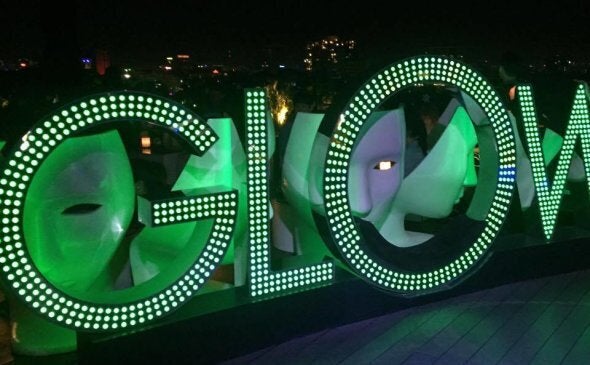 Nha Trang: (The beach party)
Next up, we had a beach stopover for New Year's Eve. Nha Trang is very similar to other Southeast Asian beach destinations I have visited before, but still, it was fun. And the surrounding mountain ranges dropping into the ocean provides an impressive backdrop. The one thing you will immediately notice about Nha Trang is the overwhelming presence of Russians. They are literally running the joint. Opening businesses, frequenting bars. It's like being in an Asian Moscow.
The Sailing Club, a popular expat and tourist beach club seemed equally as popular with the Vietnamese so that was the choice of venue for the big countdown. It's a cool place and some fire twirlers and dancers accompanied the DJ spinning on the beach. It was overcrowded, but that was to be expected on New Year's and a rookie mistake on our behalf not to book a table ahead of time -- don't make the same mistake. Same story for the Havana club down the road.
Exploring the 'strip' for good Vietnamese restaurants will leave you disappointed as everything is very much aimed at western tourists and isn't even good Western food. While I can't say I explored the city in depth, and gave their answer to Disneyland, Vinpearl, a miss, I would still say you could easily bypass Nha Trang. Like I said, if you've seen one beach party destination in Asia you've seen them all.
Hoi An: (The ancient village)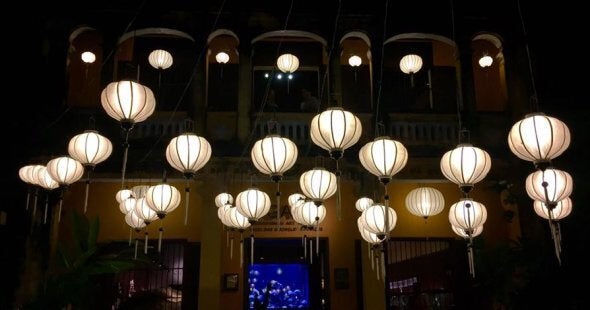 'La Ville de Lumiere'. This charming travel favourite is filled with warm hanging lanterns and stunning cobbled streets, winding around the river. The best food I ate while in Vietnam was definitely in Hoi An. For dinner I would recommend booking, as most places can't accommodate too many people inside at once.
I definitely recommend eating dinner at Nu Eatery and Morning Glory. You need to try a white rose dumpling, fried eggplant with garlic and fresh baguette, traditional spring rolls and coconut chicken curry. I will warn you that the only thing lacking in Hoi An (and the rest of Vietnam) is a good selection of wine, or in some cases, wine at all. Not their forte.

Riding bikes through this old town can be a challenge, especially when one of your pedals falls off and your brakes don't work. If you can get a bike to work, it's a great way to wind your way out of the throngs of tourists and explore the greater area of the village. Over the bridges and into the back alleyways where the locals live provided me with yet another an eye-opening experience. Nose opening, too.
Hoi An was definitely a favourite. Encompassing a romantic whimsy throughout the old village, and a feeling of tradition, of being untouched. Nowadays, even with the bars starting to pump out the tunes across the river more, it still balances a nice mix of old and new. Just be careful to avoid monsoon season, as it is very low lying and floods easily.
Hanoi: (The capital)
In the heart of Hanoi is the old quarter, chaotic streets arranged by trade. Handbags and leather goods, bamboo ladders and construction materials, plastic wear etc. It's quite the circus. Winding determinedly down some of the crooked market alleyways, the locals will quite literally push you out of the way as they pass. They are always in a hurry. This appears to be accepted and personal space is not a thing. Skinned chicken parts and other non-identifiable foods sizzled at our feet as we carefully passed through the squatting market traders, eating and talking at top speed.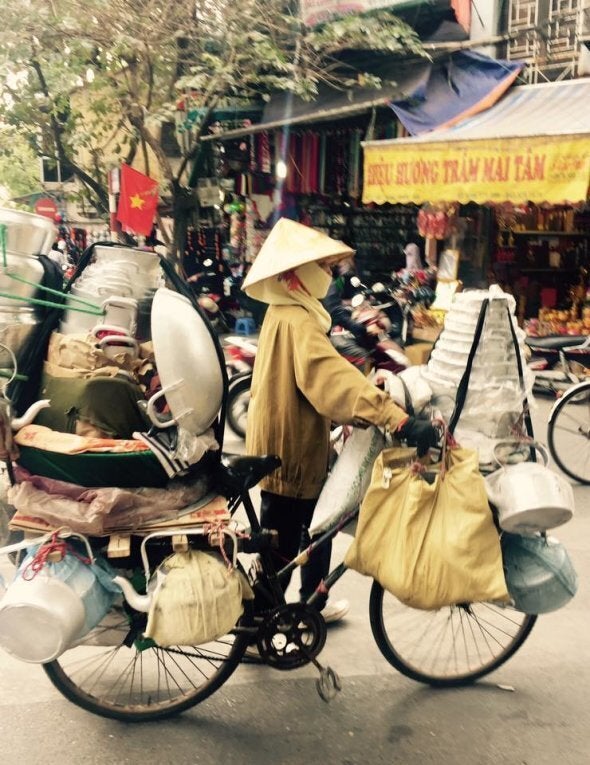 Having only one day in Hanoi, we spent some of our time feeling like a cramped local and slightly freaked out, and the other half seeing the sights. Hoan Kiem Lake is the centrepiece of the city -- bonus points if you can spot the large endangered turtles that dwell in the lake. The red painted bridge connecting the 18th century temple to the northern side of the lake provides a striking backdrop for this popular tourist photo op.
The nation's capital certainly holds less French influence in comparison to its southern cousin. Hanoi feels more Chinese. However there is a 'French' district featuring L'Opera, a beautiful and impressive, yet aged yellow building. The Opera House is surrounded by some decidedly Haussmann looking buildings. At night, Hanoi has plenty of places to choose from to eat and drink, with some impressive rooftop bars to take in the view.
With its Buddhist temples, pagodas, artisan workshops, charming colonial architecture and food markets, Hanoi offers a lot to explore. It is the gateway to Ha Long Bay, and if you have more time, a great base to take a trip out of the big smoke into Sapa Valley.
Vietnam is a crazy, colourful country. It won't be for everyone, but it will also never bore you. I had anything but a 'quiet' holiday. Cheers to new travel adventures in 2017!