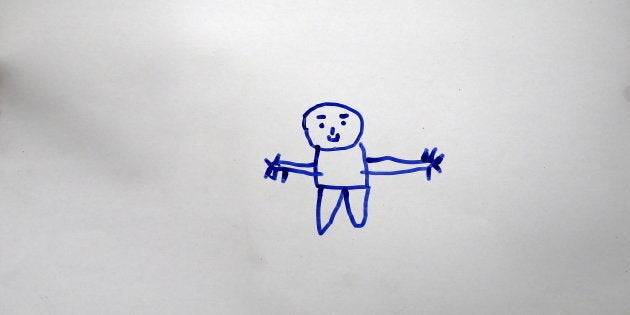 Can I please ask for your time to consider this:
You work in the city in a financial firm as a chief accountant. After work, you travel to your home, which is in a suburb about 35 minutes away. You enter your house to find your two daughters in their pajamas and slippers watching TV. Your wife has prepared dinner. As your family sit down at the dinner table to eat your meal together, a group of men force themselves into your home and shoot your mother, the grandmother of your children, dead. In front of you. In front of your wife and daughters.
The same men will not allow you to return to your home. You can see down the street to where your house stands but the roads are blocked off. You're not allowed to the house where your clothes are. Where your daughters' toys are. Your photographs. Your appliances. Your mobile phone. Everything you own.
Through unimaginable hardship your wife and two daughters cross the border into another country with you and the $150 you had in your pocket. The journey takes your small family many months. You find your way to an unofficial refugee camp. A shanty town. You're given a tent by the aid workers in the slum and with the addition of cardboard boxes you find, you build your family a home.
You keep your new home impeccably clean because this is your world now and the only way you can maintain any dignity. The few belongings you have gathered are stored tidily and everything, though it's not much at all, is in neat order. On the 'wall' hangs a roster which details your daughter's rotating turn in front of a tiny one-bar heater. You and your wife do not take a turn in front of the heater. It's winter and it is nine degrees.
Many of your lifelong friends have been murdered. You don't know where the rest of your relatives are. You have no way of contacting them, so all you can do is wonder. You don't know anyone in this foreign country. You don't want to be there. You don't want to have to seek refuge and start your life all over again in yet another foreign, even further away, country. You love your country. All you want is to go home.
This is reality. This is happening now. These people are not 'they'. They are 'we'.
Can I please ask for you to consider donating $10 that you might spend on a glass of wine to Australia for UNHCR, who supplied this family with the tent and small heater. Funds directly supply aid.
You can donate to Australia for UNHCR here.