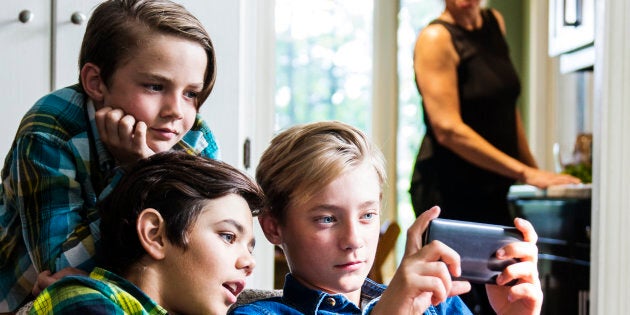 We are immersed in our smartphones and tablets -- small screens with a great capacity for information, entertainment and distraction.
Families sit in their lounge rooms in front of the television and in front of these screens -- entertainment upon entertainment. But a distraction upon a distraction.
Despite how it looks, we know audiences are not passive and screen technologies require us to be interactive. We are asked to click, swipe, tap, press, enlarge, drag, upload, download, share, caption, crop, mash-up, montage, block, report and comment -- and we all do these things, even when we shouldn't.
One of the most important skills now -- and into the future -- is our capacity to think through the distraction of technology and to learn how to self-curate to maxmise opportunities and reduce risks.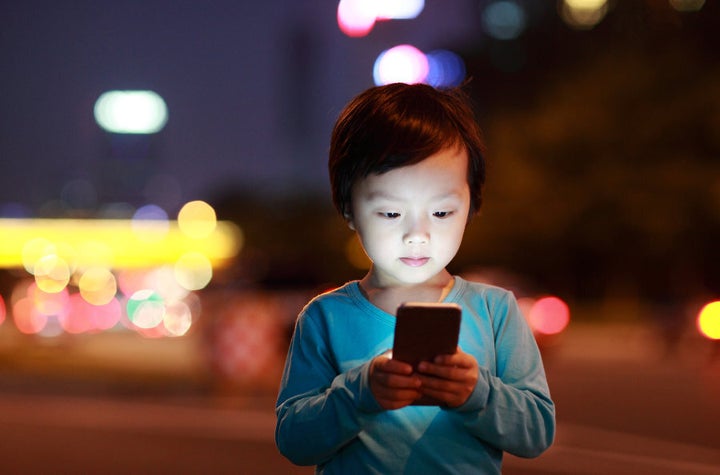 But what about our children? How do we teach and empower them to know the difference?
Today's children grow up living their lives both on and offline. The same year the United Nations (UN) adopted the Convention on the Rights of the Child (UN CRC), the most widely ratified human rights treaty in the history of the UN, Sir Tim Berners-Lee released the code to create the World Wide Web.
And yet, as Sonia Livingstone and Amanda Third recently noted, 'the World Wide Web has been largely conceived, implicitly or explicitly, as an adult resource in terms of provision, regulation and ideology. Internet governance is still in its infancy and is largely "age blind"'.
Issues of cyber hate crimes, image-based abuse, grooming and sexual exploitation of children online attract community outrage and a demand for legal redress -- but that isn't enough.
There appears to be little policy development on what children's rights and their protection means in the digital age.
In the past, information that was off-limits and seen as 'adult', is now available at a click or a swipe -- pornography, violence, live footage of crime, vision of war zones and terrorism.
It is not good enough to just police the worst of the worst -- we need to protect the rights of all digitally enabled children.
As a society, there are many rites of passage aimed to prepare children to navigate the risks and opportunities of the world -- swimming lessons before summer holidays, road rules lessons before crossing the street.
In the digital age, children's rights to freedom from violence and exploitation require much more thought, governance, better industry response, improved regulation and significant investment in digital literacy.
In the past, information that was off-limits and seen as 'adult', is now available at a click or a swipe -- pornography, violence, live footage of crime, vision of war zones and terrorism.
Ironically, as American author and educator Neil Postman noted, the information age is taking us back to a time before the industrial revolution, where the distinction between children and adults was less obvious.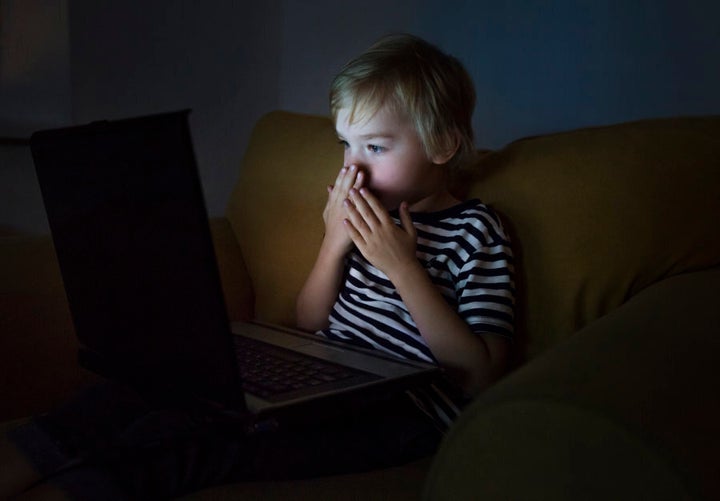 All of us should be working to ensure we invest time and resources into raising a generation of smart, safe, responsible children, who are capable and compassionate online; learning how to look past being distracted, learning how to be engaged and thinking through the distractions of their phones.
I often talk, and have written about, the idea of an 'eSmart Australia'.
As a behaviour change program, eSmart, an initiative of the Alannah & Madeline Foundation, follows in the footsteps of other well-known and successful campaigns such as QUIT Smoking and SunSmart.
SunSmart altered the way Australians protect themselves from sun exposure and sunburn, dramatically reducing the rates of skin cancer. Its catch-cry of Slip, Slop, Slap is still instantly recognizable by most, if not all, Australians.
eSmart follows similar behaviour change principles. Its own tagline of 'Smart. Safe. Responsible.' summarises its aim to protect children in the online world in the same way they are protected in the offline world.
We need to invest in critical thinking skills across a curriculum which recognises that every child requires digital literacy, as well as improved governance to drive an industry approach that safeguards our children's future.
ALSO ON HUFFPOST AUSTRALIA