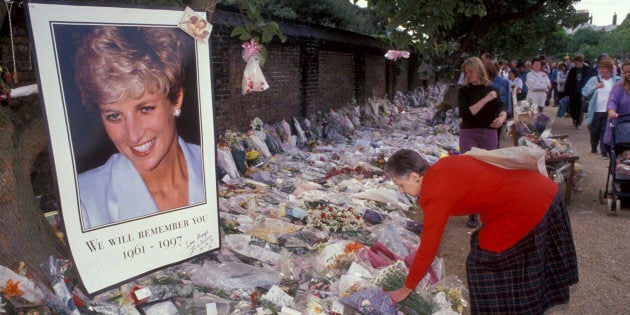 Some people say it's a man's world. But there is no man... (nor woman really) from the past or present, whose death could trigger worldwide mourning as it did with Princess Diana.
I grew up with Diana in my life and, being more obsessed than most, I kept several scrapbooks filled with magazine pictures. Over the years my collection grew to include everything from a tea towel, mug, spoon, coins, books... you name it.
Although much of my collection is now hidden in boxes, there are still traces of Diana in my house, from the bookshelf to the kitchen. She's a familiar face to my children, who were not born when she was alive.
Like many, I still cannot believe she is gone. And I'll never forget the day she died.
August 31, 1997 was a nice day for a picnic in Sydney. A group of journalist friends and I were making merry when our colleague Laura arrived, breathless, and shrieked, "Have you heard? Di and Dodi have been in a car crash! Dodi is dead and Diana is badly injured."
We were all shocked, of course. Somebody said, "Oh no! She's finally found love again and now he's dead!"
But then a latecomer turned up with the worst possible news. Diana was dead too. In fact, no sooner had fellow TV reporter Ros Thomas arrived, she was called by a producer, told to pack her bags and get on a flight to London. I was not envious. It was not something, as a journalist, I could bear to cover.
Perhaps that's why many of us still feel so desperately sad about Diana. The loss of her symbolises countless, immeasurable other losses. We mourn her the way we mourn the loss of anything we'd once held sacred.
What was so wonderful about Diana? As a young school girl, watching the live broadcast of the wedding, was as clichéd as seeing the Cinderella fairytale come to life.
Yet it was her life, post wedding, that was the most incredible.
It would take 10 people today to achieve what Diana achieved.
- She touched and hugged AIDS patients in the days when they were shunned for fear of 'catching' the disease.
- She spoke about her battles with eating disorders like bulimia, in an age where such issues were secretive, particularly among celebrities.
- She was a tireless fundraiser for cancer, leprosy, homelessness.
- She took William and Harry to Aids hospices and homeless shelters, to give them an education they could not receive from their schooling.
"At a hospital in Huambo when the photographers had all flown back to their air-conditioned hotel... I watched Diana, unaware that any journalists were still present, sit and hold the hand of Helena Ussova, a seven-year-old who'd had her intestines blown to pieces by a mine. For what seemed an age the pair just sat, no words needed. When Diana finally left, the small girl struggled through her pain to ask me if the beautiful lady was an angel. Many of the injuries were so gruesome that I could not look, despite years of Third World reporting. But Diana never turned her head away."
As for me, I'd been lucky enough to see Diana in the flesh two times. Once as a school girl in Perth, there she was -- a distant beauty waving from her slow moving car. We all squealed as though in the presence of a rockstar.
Then I saw her again in 1996, working as a journalist in Sydney, covering Diana's arrival for the Victor Chang Ball. She stepped out of the car wearing an off-the-shoulder blue dress, and most of us were absolutely starstruck.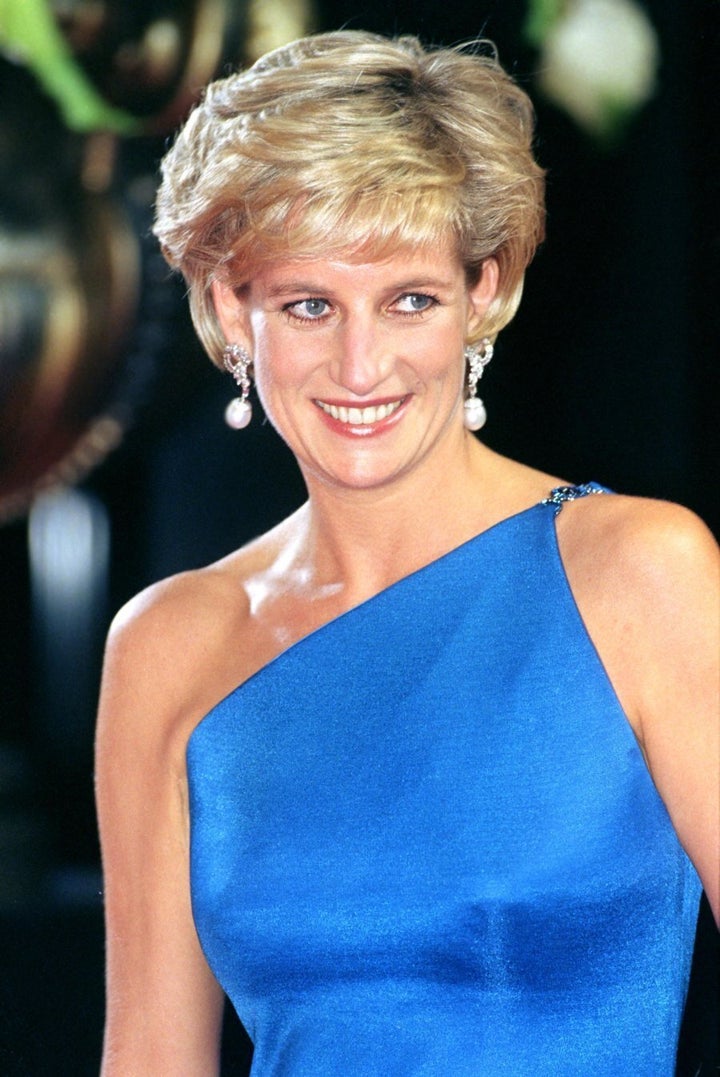 So, it was unimaginable to think that less than a year later, she would be dead.
Watching her funeral, I sat on the floor and wept. A visiting friend asked, "Why are you crying? It's not like you actually knew her."
Yet, the reasons for crying over Diana are endless. Sure, she was a 36 year old mother of two and the world's most famous person. But there were deeper reasons, summed up for me by a journalist friend who was in London to cover the funeral:
"I found myself sobbing on the streets with everybody else. Yet, on reflection, I think it was my mother I was crying for. She had died a few years ago and I wasn't able to cry at her funeral."
Perhaps that's why many of us still feel so desperately sad about Diana. The loss of her symbolises other losses. We mourn her the way we mourn the loss of anything we'd once held sacred. Her death also forced us to confront the fragility, the utter impermanence of life.
A few years ago I fulfilled a quirky 'promise' I made to myself that if I were ever in Paris, I'd make a Diana shrine and place it outside the Ritz.
Here's a picture of my shrine in the moments before it was blown away by a Parisian breeze, and my picture of Diana, that once sat on my mantelpiece, landed in the hands of a woman who looked at it, smiled, and then kept for herself.