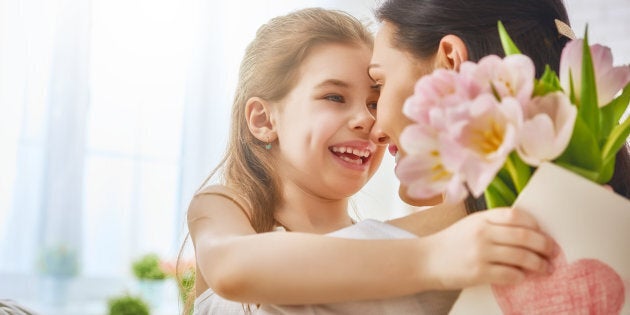 Mother's Day is a day to recognise and celebrate the love and care mothers provide their families, year in, year out. Mums absolutely deserve to be thoroughly spoilt on this special day. After all, there is plenty of work and elbow grease that goes into raising children.
Australian women continue to perform many more hours of unpaid caring and domestic work than men. A recent analysis of the unpaid economy by PwC values the time spent by Australians on unpaid childcare at $345 billion, dwarfing the proportionate value of any other industry in the recorded economy. Three-quarters of this unpaid childcare is performed by women.
We have all heard of, or been, the woman who stepped away from a cherished career or into a lower-level role.
On these figures, there is a compelling case for investing in Mother's Day celebrations every week.
On top of this effort at home, it is also important to recognise and value the role of women in the paid workforce. Gone are the days where women were frowned upon, or even excluded from working after marriage and children. Working mothers are now the norm, not the exception.
Increasing the number of women in the workforce is a positive for all of us. Working women are able to realise the benefits of their investment in education and boost our national economy, as research shows that women's participation in paid work boosts overall economic activity. The OECD forecasts that Australian GDP would grow by 12 percent over the next two decades if women's workforce participation rate matched that of men's.
Mind you, there is a long way to go before we see that level playing field. Agency data shows there is a 23 percent pay gap between women and men working full-time; and Australian women, due to lower earnings from paid work and greater time spent on unpaid work, retire with about half the amount of superannuation as men.
While the law no longer supports discrimination based on gender or caring responsibilities, the lived experience for many women balancing work and motherhood suggests significant obstacles persist.
The high rate of pregnancy discrimination is well documented, including women being made redundant, moved into lesser roles, or overlooked for promotion when they're pregnant or on parental leave. Then there's the sheer challenge of returning to work after having a baby and the ongoing juggle of priorities between work and family.
We have all heard of, or been, the woman who stepped away from a cherished career or into a lower-level role.
Leading employers are increasingly recognising that there is a strong business case for retaining women in the workforce, throughout their parenting years. They know that if they want diverse and high-performing organisations, they have to step up and work alongside women to dismantle the barriers mothers face.
I often hear inspiring stories from employers which have introduced new initiatives to support working mums and working dads; organisations which have proactively boosted their return to work rates through providing on-site or subsidised childcare; encouraged partners to take leave to support new mums returning to work, or offered genuinely flexible working conditions without the well known trade-off in career progression. Some employers even offer a return to work bonus to acknowledge the additional costs of coming back to work after becoming parents.
Employers are also starting to recognise the potential in women who have been out of the workforce for some time and are designing innovative training and development programs to attract these women back to work.
However, there is much more to do. Employers must recognise that the way their employees need to work may look different based on the caring responsibilities most of us have at different stages of our lives. After all, that $345 billion worth of unpaid caring work is not going away. New ways of thinking about the way we work are needed, for women and for men.
Becoming a mother for many of us is the most rewarding experience of our life. It should not however come at the cost of being marginalised in the paid workforce, condemning us to a precarious economic future in later life.
How we shift the disproportionate burden of the unpaid work women do is a worthy debate. But until we crack that chestnut, I urge employers to look at what they can do to recognise, support and value the contribution of mothers to their workplaces. Just like parenting, investing in people delivers long-term rewards.
ALSO ON HUFFPOST AUSTRALIA