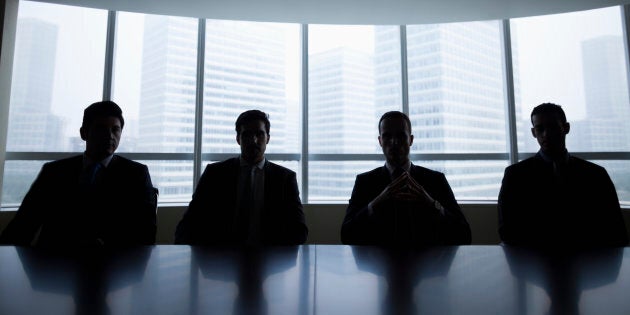 There's something about Spring that changes people's energy. The air is warmer, the world is full of colours and there is a sense that the war is over. Life is beginning again.
There are so many changes happening around us and so much radiating positivity that many people consider Spring to be the perfect time to refresh their lives and reinvent themselves. This is why I like to consider the season as the born-again version of New Year's resolutions, which is the exact reason that Spring is one of the most popular times of the year to apply for a new job.
I have had countless job interviews, mostly in Spring, that have gone hand in hand with countless rejections. My experience on the interview circuit is so vast that I know exactly what I am going to be asked, and exactly when they are going to sip on their water.
If I was as transparent as they say, I would admit that my resume is a lie, that I'm extremely underqualified and I would have said the below to their questions.
So, tell us a little about yourself
To this awful ice breaker, I always lead in with the qualifications, follow suit with my past jobs with made up experiences that match said role, and throw in a line or two about my fluffy dog.
What I really want to say is:
I think I have an actual addiction to carbs, like, I think about pasta ALL THE TIME. I take more photos of my dog in the exact same position than I reply to work emails and, when I was four, no one would play with me because I had chicken pox. I think my social anxiety really stemmed from there.
Writing, communications, marketing, jumping castle supervising -- whatever is on the position description.
My actual strengths are finding strangers on social media in a minute flat, breaking wine glasses, and I know the corresponding number of every letter of the alphabet.
What would you say your weaknesses are?
I tend to take on too much work, but I'm learning how to delegate efficiently. As a perfectionist, I like to ensure I am always helping my colleagues out, but occasionally I tend to absorb too much of their work load.
My weakness is Uber. I am terrible at Uber. I miss every single one I book. I have been barred twice and always put the pick-up pin in the wrong spot.
Tell us of a challenging situation you have been in and how you have overcome it
I once almost missed a deadline, but through teamwork and admitting my wrongdoings, I could communicate, blah blah...
First off, I wouldn't miss a deadline. Secondly, the most challenging thing that happened to me in my whole career was my brother, the firefighter, being mad at me for being fired from being a fire warden.
It was raining, I knew it was a drill, and I felt like a chai latte. Whatevz.
How would your perfect boss manage you?
I don't believe in the micro/macro management style cliché. I would like my boss to inspire me to think, be creative and, through open communication, provide a platform for us to work collaboratively towards the same goals.
I want my boss to leave me in peace, let me work from home, make me leave early and to not question my lunch and dinner expenses on the company credit card. In fact, a great boss would encourage them.
What attracted you to this job?
I love that it has a focus on (insert focus here) which really means I can exercise my passion of (insert passion here).
I don't even know if I want this job, but my girlfriend works in the building next door. Can you please tell me the salary and if I would have to do overtime please?
Thank you for your time, Lisa. Someone from our HR department will be in touch before COB, next Friday.
Oh well, there is always next Spring.